Raimi Directing The Given Day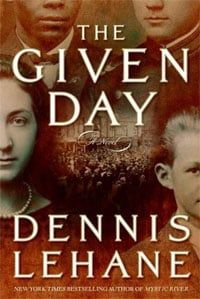 Spider-Man director Sam Raimi has re-teamed with the studio that helped him start web-slinging, by signing on to direct a movie version of the Dennis Lehane novel "The Given Day" for Columbia Pictures. Variety says The Given Day is "set in 1919 Boston, with the city in turmoil as soldiers are returning from WWI, having brought back an epidemic of Spanish influenza. Attempts to unionize the police department have set the stage for a historic strike and two cops take center stage."
Lehane has had success amongst the critics with his Boston themed adaptations (Mystic River, Gone Baby Baby). The book has not yet been released but will be published on September 23rd by HarperCollins. It has not been confirmed whether Bruce Campbell will make a cameo -- but we can hope.
Your Daily Blend of Entertainment News
Thank you for signing up to CinemaBlend. You will receive a verification email shortly.
There was a problem. Please refresh the page and try again.