Robert Downey Jr. Bails On Oz Great And Powerful, Johnny Depp Stepping In?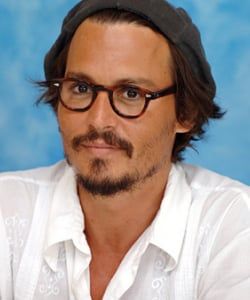 Though he was never actually confirmed to be part of the film, Robert Downey Jr. has now backed away from Oz: Great And Powerful, the new spin on the Wizard of Oz tale to be directed by Sam Raimi for Disney. Now, according to THR, the studio's house talent Johnny Depp is in early talks to take his place. They've been hoping to start production on the project in the second half of this year, and the real question is if Depp can make room for it with Tim Burton's Dark Shadows, Disney's Jerry Bruckheimer-produced Lone Ranger and possibly more Pirates sequels all shooting within the foreseeable future.
Oz: Great and Powerful is just one of many revisionist takes on Dorothy's adventures in production at the various studios right now, but it was one of the most high-profile, with Rabbit Hole writer David Lindsay-Abaire putting together a rewrite and Disney leaning hard to get the whole thing into production. Even though Downey Jr. seems perfect to play the part of a young, charismatic and maybe a little messy Wizard of Oz, it's not entirely surprising to see him back away-- he played the same game with Alfonso Cuaron's Gravity, eventually getting replaced by George Clooney, and given his commitments to the Sherlock Holmes and Iron Man sequels he seems wary of getting involved in even more giant movies. He's likely been in the industry long enough to know what happens when a star gets overexposed, and is rightly anticipating the inevitable day when the name "Robert Downey Jr." elicits not excitement, but an exhausted shrug.
But you know what's not going to help anything? Replacing Downey Jr., with an actor who's even more exposed, poor Johnny Depp, who seems to be trapped in a widening gyre of franchises and sequels and whatever Tim Burton has drafted him to do next. It's almost as if Robert Downey Jr. saw himself on the Johnny Depp path, figured Oz: Great and Powerful was just another step down the path, and bailed. But if Depp winds up in this one too, we'll know Disney has some seriously damning blackmail against him, or he's busy building a lot of vacation houses in France that he needs to pay for.
Your Daily Blend of Entertainment News
Staff Writer at CinemaBlend