This Rotten Week: Predicting Dawn Of The Planet Of The Apes Reviews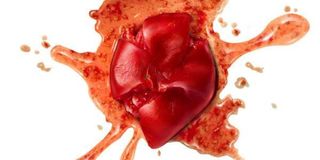 After a one-week long, unexpected hiatus from This Rotten Week, I am back and better than ever. Did my reader(s) miss me? I promise I won't do it again. There is only one movie on the docket this time around, and it's a sequel about the inevitable ape takeover of Earth. It should start any day now.
Just remember, I'm not reviewing these movies, but rather predicting where they'll end up on the Tomatometer. Let's take a look at what This Rotten Week has to offer.
Rotten Watch Prediction
When apes do end up taking over our planet because of a super virus that makes them crazy smart and also happens to be a death knell for the human race, let me be the first to say that I'd welcome the change. I can't imagine it would be that bad getting a fresh take on some things. I have a feeling our world would become a little less righty-dominant. We'd get more bananas in our diet (if I've learned anything from television, it's that apes love bananas). And honestly, this whole "wear clothes all of the time" thing wouldn't be bad to do away with. So yes, I welcome our ape overlords. I'm ready for the change.
Take a look at this new world in the trailer for Dawn of the Planet of the Apes:
This could be a chicken or an egg kind of thing, but this morning I woke up singing Dr. Zaius from The Simpsons, and just had to watch what is possibly the greatest song to ever come from any television show. (I kid, but man is it catchy). So I had apes on the brain for sure. Wouldn't you? After all we've got a sequel coming around worth getting excited for - a rather rare feat. And for what it's worth, I expect much of the ape takeover to resemble this Simpsons musical.
The expectations for this franchise reboot were moderate a few years ago in the James Franco vehicle Dawn of the Planet of the Apes (82%). After the Marky Mark version turned out to be a dud, I'm not sure anyone thought getting this story off the ground would be easy at all. But they pulled it off, telling the backstory of how Caesar and his band of merry primates began their takeover of Earth. It looks like the sequel has set the bar even higher. Early reviews for Dawn of the Planet of the Apes are awesome, with the score currently sitting at 94% right now. Cinema Blend's own Sean O'Connell gave it four stars calling it, among other things, "groundbreaking, challenging and immensely rewarding…" That's high praise for Matt Reeves' (Let Me In-88%, Cloverfield-77%) first big budget summer blockbuster. Other reviews are right in line with Sean's and this thing could blow it out of the box.
Now bring on the apes, I'm looking forward to some sweet treehouses and picking bugs off of our loved ones. Should be great.

This poll is no longer available.

Due to some unexpected circumstances I wasn't able to do This Rotten Week last Sunday. So I don't have predictions for Tammy (26%), Earth to Echo (51%) and Deliver Us from Evil (32%). I'm just going to assume all of my predictions on those would have fallen within 1-2% and call them all wins. Seems fair. So three-for-three last week. Nice job Doug. That will help even out what went down a few weeks ago with Transformers: Age of Extinction (Predicted: 43% Actual: 17%). Yikes. A lot of hate came in for the latest Michael Bay boom-boom fest. I thought bringing on Wahlberg would somehow get a few of the reviews coming around on the side near positive. Nope. Other direction. Critics crushed it. Probably shouldn't be a surprise.
Next time around we get planes, purges and sex tapes. It's going to be a Rotten Week!
Your Daily Blend of Entertainment News
Doug began writing for CinemaBlend back when Terminator: The Sarah Connor Chronicles actually existed. Since then he's been writing This Rotten Week, predicting RottenTomatoes scores for movies you don't even remember for the better part of a decade. He can be found re-watching The Office for the infinity time.
Your Daily Blend of Entertainment News
Thank you for signing up to CinemaBlend. You will receive a verification email shortly.
There was a problem. Please refresh the page and try again.