This Rotten Week: Predicting Robin Hood Reviews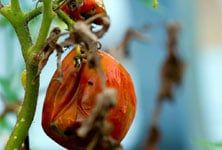 This week is all over the map, literally and figuratively. Ridley Scott and Russell Crowe are back crushing on each other again but in England this time, Amanda Seyfried goes to Italy looking for love and Queen Latifah is stuck in Jersey watching Nets games.
Let's take a look at what this week has to offer.
Robin Hood
Close your eyes. Well don't do that because then you couldn't read, but pretend your eyes are closed. I am going to say a name. I want you to say out loud the first thing that comes to your mind when I say the name. Ready? Okay, here goes: Robin Hood. You said Kevin Costner right? I knew it. If you are in my age range, it's impossible to hear "Robin Hood" and not think of Kevin Costner walking around Sherwood Forest completely devoid of any kind of British accent. His performance as the Prince of Thieves has to be one of the all-time great F#$% you's in movie history. Costner basically just walked in and said, "Look I'll do the movie, but you're nuts if you think I'm doing one iota of voice training before filming. Instead, I'll just play the character like he was from Iowa or something. It'll work. I'm Kevin Costner for Christ's sake." Thankfully, nineteen years later (yup) Russell Crowe looks like a guy who wants to bring a little edge to the man in tights. And he's teamed up with Ridley Scott for what looks like one of those grand sweeping epic type movies that were made for the big screen.
Okay, the movie looks awesome. It's the very last thing I would think of when considering how to put Robin Hood on the big screen. Ridley Scott clearly just said, "Let's just take what we did with Gladiator, throw in a little Braveheart, and make the main character a guy everyone knows, Robin Hood. We win."
But before we go totally gaga it's worth noting that the Scott/ Crowe team up isn't all red carpets and Oscar Awards. Sure they did Gladiator and American Gangster, but they also did A Good Year and Body of Lies. So would I be completely shocked if critics didn't totally adore it? No, so I'll trend it a little lower. But I still think when our kids think of Robin Hood they'll at least think Crowe instead of Costner, which is nothing but a good thing. The Rotten Watch for Robin Hood is 67%.
Letters to Juliet
This movie looks like what would happen if you charged a group of teenage girls with IQs scores at the far left of the bell curve, while at a giggly sleepover one night, to make up a movie they thought would be romantic and touching. Here's how I imagine the conversation would go:
It took a colossal amount of effort on my part to sit through the trailer, and I would love to score it real low, but Director Gary Winick (Charlotte's Web, 13 Going on 30) isn't the industry's biggest hack. Because of that, and really not much else, I have to go a little higher than the -2% I wanted to give it. The Rotten Watch for Letters for Juliet is 37%.
Just Wright
Just Wright is like staring into a void. There is just nothing to say about it, good or bad. The story: physical trainer (Queen Latifah) can't find a man, but by chance meets an NBA star (Common) who when he gets injured, appears fine. They get along real well and might even start a relationship at some point. It is an unlikely pairing. That pretty much sums it up. It doesn't look horrendous, and although I would never watch it in a million years, some people will like this story. I bet a couple of guys even get dragged to the theater under the delusion that it's a basketball movie (Common's character plays for the New Jersey Nets, of all teams, and there are a ton of NBA cameos).
The director, Sanaa Hamri, has had a couple movies (Sisterhood of the Traveling Pants 2, Something New) which scraped together enough positive reviews to make her positive on the Tomatometer so Just Wright probably won't be a steaming pile of garbage. But, beyond that, this looks like your standard rom-com. My guess is Latifah doesn't get the guy in the end, but the audience will still feel good about it because she's an empowered woman. Whatever. The Rotten Watch for Just Wright is 52%.
This poll is no longer available.
Recapping last week: I thought American critics would help tick up Iron Man 2's score but it stayed exactly the same, with three quarters of reviewers signing off on the guy in the red suit's triumphant return (Prediction 80%, Actual 75%). Meanwhile, Babies wasn't as overwhelming in its critical response as I suspected (Prediction 90%, Actual 71%). Hard to believe that 29% of all movie critics hate babies.
Next week MacGruber solves some crime on a timer and Shrek returns for his last (thankfully) installment. It's going to be a Rotten Week!
Doug began writing for CinemaBlend back when Terminator: The Sarah Connor Chronicles actually existed. Since then he's been writing This Rotten Week, predicting RottenTomatoes scores for movies you don't even remember for the better part of a decade. He can be found re-watching The Office for the infinity time.
Your Daily Blend of Entertainment News
Thank you for signing up to CinemaBlend. You will receive a verification email shortly.
There was a problem. Please refresh the page and try again.