This Rotten Week: Predicting Sex Tape, The Purge: Anarchy, And Planes: Fire And Rescue Reviews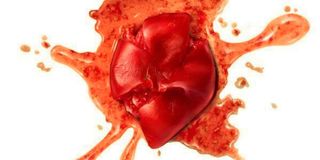 We're sort of getting into the dregs of the summer movie season with some bigger name flicks that look completely uninspiring hitting the big screen. It makes me wish I had just gone ahead and done a writeup about Boyhood (Predicted: Amazing, Actual: 100%) just for the sheer brilliance of the concept and execution. Alas, we are stuck with planes, sex tapes and purges.
Just remember, I'm not reviewing these movies, but rather predicting where they'll end up on the Tomatometer. Let's take a look at what This Rotten Week has to offer.
Rotten Watch Prediction
Having never taken part in creating, filming or performing in a sex tape, it's hard for me to connect with the thought of having one go out into the ether, absorbed or viewed by my friends and family. I also can't really imagine a situation in which I'm financially flush enough to gift all my friends and family their own personal iPad. So this movie is a fantasy for a couple of different reasons.
Take a look at what I mean in this trailer for Sex Tape,
This kind of comedy, the ever-escalating series of crazy events tied around a central problem to solve, can work in the right instances. Many movies have pulled it off. The Hangover comes to mind. Then again, it can bomb dramatically and become nearly unwatchable as the hijinks cycles past any sense of comedy and get into downright stupidity. The Hangover Part II comes to mind. I very much feel this flick will fall into the latter category as Jason Segal and Cameron Diaz work to recover the copies of the sex tape they unknowingly released into the world. Frankly, it looks pretty stupid. A movie based on a title and concept rather than an organically conceived bunch of shenanigans that happen to turn out pretty funny.
Director Jason Kasdan has some experience turning out well-received comedies like Walk Hard: The Dewey Cox Story (75%). He's also saddled us with Bad Teacher (45%) (which also featured Diaz and Segel) so it isn't like he's a model of consistent humor. And it isn't like the leads haven't given us chuckles in the past. I just don't think it happens this time in a movie that looks like they started throwing jokes and scenarios against a wall without bothering to see what would stick.
Rotten Watch Prediction
Waiting with bated breath for the sequel to The Purge (38%)? Me neither. And rest assured, neither was anyone else. I don't often mention the audience score for a movie in these writeups, but in this case it's worth mentioning that the "people" gave it a resounding 37% on Rotten Tomatoes. It's one thing to have critics pan a flick while the target audience eats it up. This isn't the case here. Everyone seems to have hated the first one. What does a studio do? Roll it back man!
Take a look at this trailer for the sequel, The Purge: Anarchy,
But hey, we all follow the dollar signs, and the original did make a bunch at the box office from a very small production budget. So we get another night of purging, this time with even more anarchy! Where the original confined itself to one house and family waiting out the purge, the sequel sets out for a night on the town. Replete with killing, raping, more killing, presumably more raping and whatever the hell else the studio thought it could get away with in 100 minutes of bedlam.
Jason DeMonaco is back after directing the original. These are his first two big budget directorial gigs and it seems, at least from a payday perspective, he's doing just fine. But critically? I think this thing will bomb. It'd be shocking if it outpaced the first one which was at least an innovative idea. This one looks like a thousand other action films. Renegade is out for revenge, helps some people, takes down some baddies and probably dies in the process of saving innocents. That'd be my guess at least. I think critics purge it themselves and come down hard. Beyond my Rotten Tomatoes prediction, I'll also go on a limb and say this is the last one we see of the series.
Rotten Watch Prediction
I probably don't even need to ask, but have you spent the last couple of months jonesing for the follow up story about Dusty CropHopper? Me neither. But alas, this week is full of sequels only a select group of people were asking for.
See what I'm talking about with the trailer for Planes: Fire and Rescue,
Brought to you by DisneyToon Productions, Planes: Fire and Rescue follows the aforementioned Dusty CropHopper as he transitions out of the plane racing circuit and into the high stakes world of fighting fires and rescuing stuff. Hardly able to keep a straight face while typing up that semi-serious capsule of this flick, I guess kids will like it and everyone else could completely do without it. I threw out a trial balloon with Little Rotten Week and she seemed semi-interested, but not over the moon.
I remember watching the trailer for the first one and being impressed by the quasi-inspiring music over shots of the cartoon planes flying thinking it brought an air of "feel good" to the production. In retrospect it seems like it masked the reality that the movie was paper thin. The sequel looks much the same way and I'd be shocked if it did much better than the first.

This poll is no longer available.

There was only one movie given a wide theatrical release last week, but I made the most of it. I totally nailed Dawn of the Planet of the Apes (Predicted: 91% Actual: 91%). Granted I had a head start here, with a bunch of reviews already in by the time I published my piece. But history won't remember that. When they write the book about the famous column (or at worst, someone publishes the oral history) they'll just see the dead on accuracy of this prediction. I know how history works: it's kind with how it evaluates the past. In terms of the movie, it beat the original and firmly established this franchise as a mover going forward. Who woulda thunk it? After the disastrous Marky Mark version (Monkey Abe Lincoln!), I never thought we'd see the light of day on this series. Oops. They've done it here though with Cinema Blend's Sean O'Connell giving it four stars in his review - a review that helped me nail the prediction which is all that really matters.
Next time around we'll battle with Hercules and go all in with Step Up. It's going to be a Rotten Week!
Doug began writing for CinemaBlend back when Terminator: The Sarah Connor Chronicles actually existed. Since then he's been writing This Rotten Week, predicting RottenTomatoes scores for movies you don't even remember for the better part of a decade. He can be found re-watching The Office for the infinity time.
Your Daily Blend of Entertainment News
Thank you for signing up to CinemaBlend. You will receive a verification email shortly.
There was a problem. Please refresh the page and try again.