Will Smith Set For Two Independence Day Sequels?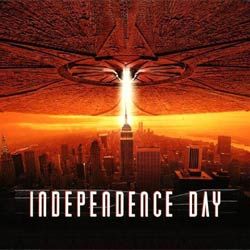 Director Roland Emmerich talked a few months ago about his desire to make a sequel to Independence Day, and it's no secret that Fox is interested in making ID42 too. But there's no Independence Day 2 without Will Smith and he's been the real sticking point in getting it done. Not anymore.
IESB has a source which tells them that Will Smith is now locked in not only for Independence Day 2, but for Independence Day 3 as well. They're planning some a two movie story arc, with both films being shot back to back.
Until there's some confirmation from a second source, consider this a rumor, but a rumor that makes a lot of sense. Will Smith movies are a license to print money and ID4 was a huge, huge hit, one that's sure to be huge all over again for Fox if it gets a sequel.
UPDATE! Will Smith's reps have denied the above rumor. Details here.
Your Daily Blend of Entertainment News
Thank you for signing up to CinemaBlend. You will receive a verification email shortly.
There was a problem. Please refresh the page and try again.