Spectre Is Already A Huge Hit, Check Out These Numbers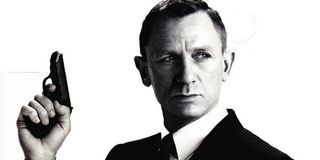 Generally, sequels to movies are less successful than the original film of a series. Occasionally, a direct sequel will ride the wave of good will and enthusiasm carried over from the first film to be as large or larger in terms of sheer box office. What makes the James Bond series so special is that, even now, in its 24th iteration, the Bond movies continue to eclipse one another as looks to be happening with the latest Bond movie, Spectre.
According to The Hollywood Reporter, in just its first night of release in the UK, Spectre raked in $6.4 million in just 647 locations as the film released in London a week ahead of its United States debut. Spectre is already tracking even with, and in some ways outperforming, the previous Bond movie Skyfall, which set records as the highest grossing Bond film of all time, hauling in $1.1 billion at the global box office in 2012.
Spectre sees Daniel Craig return to the role of international spy James Bond, and is joined by two new Bond girls: Monica Bellucci, who plays Lucia Sicarra, and is best known for her turns as Magdalen in The Passion of the Christ and Persephone in the Matrix series; and Lea Seydoux as Madeleine Swann, best known for her roles as Clotilde in The Grand Budapest Hotel, Sabine Moreau in Mission Impossible: Ghost Protocol, and as Charlotte LaPadite in Quentin Tarantino's Inglourious Basterds, which catapulted Christoph Waltz to the A-list with his turn as "Jew Hunter" Col. Hans Landa. Waltz, sharing the screen again with Seydoux in Spectre, plays the archetypal Bond villain Franz Oberhauser opposite Craig.
In Spectre, a cryptic message from Bond's past sends him on a trail to uncover a sinister organization. While M battles political forces to keep the secret service alive, Bond peels back the layers of deceit to reveal the terrible truth behind SPECTRE.
In what is being rumored as possibly Daniel Craig's last turn as the iconic super spy, this kind of opening, proving both Bond fan's appetite for Craig in the beloved role as well as Craig's star power and profit generating ability, should entice the studios to back several Brinks trucks up to Craig's front door and convince him to stay on in the role. In many Bond fan's eyes, Craig as already assumed the mantle of "THE" James Bond, and certainly of this generation. He is what Pierce Brosnan was to Bond fans of the '90s, and what Sean Connery should be to every generation. The character has become so passionately revered that maybe it wouldn't matter if Daniel Craig stepped away and made way for a new take on Bond. But what can't be debated is Craig's overwhelming success with the role.
It would be hard to imagine someone other than Daniel Craig as James Bond at this point, and it would be hard to imagine -- especially if Spectre can top Skyfall as the most lucrative Bond film of all time -- Daniel Craig leaving that much money on the table.
Your Daily Blend of Entertainment News
Thank you for signing up to CinemaBlend. You will receive a verification email shortly.
There was a problem. Please refresh the page and try again.