Old Spice Guy Isaiah Mustafa Switches Tyler Perry Movies, Gets A Lead Role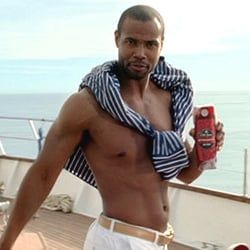 We all thought Isaiah Mustafa, a.k.a. the Old Spice "I'm on a horse guy," had hit the big time when back in April Tyler Perry cast him in a small role in For Colored Girls Who Have Considered Suicide When The Rainbow Is Enuf, his adaptation of the 70s stage play. Since then, though, Mustafa's star has only risen as the Old Spice ads get funnier and more creative, and Tyler Perry hasn't gotten to be as powerful as he is without recognizing a good thing when he sees it.
So Perry fired Mustafa from For Colored Girls, but only so he could give the actor the lead role in Madea's Big Happy Family, the latest in his franchise starring the sassy grandmother played by Perry in drag. Hilariously, Mustafa told THR that Perry didn't even run the switch by him first:
It seems a little odd that Mustafa wasn't under contract for For Colored Girls, but since it allowed for the switch to take place easily, I guess no one will complain. Mustafa's character in Happy Family
Watch the latest, most magical full-length ad below and pray for something similar to show up in Happy Family.
Your Daily Blend of Entertainment News
Staff Writer at CinemaBlend