Spoilers From Brooklyn's Finest With Cheadle And Gere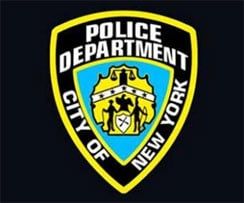 Director Anton Fuqua had a glass of champagne at the top in 2001 when he made Training Day and won Denzel Washington an Oscar. It's been nothing but of misfires for him since then, with a string of critical and financial failures. Nobody even notices when there's a new Anton Fuqua movie coming out anymore, he probably has King Arthur to thank for that.
He's got a couple of projects on tap though, which may put him right back on top. One of them is Brooklyn's Finest, a crime drama starring Ellen Barkin, Richard Gere, Don Cheadle, and his Training Day good luck charm Ethan Hawke. Not much has been known about the film until now, other than that Gere, Cheadle, and Hawke will play police officers whose lives are changed by a specific crime scene. Tonight though we've gotten hold of a few pages from the script, which offer clues into just exactly what Fuqua's up to with his latest cop drama.
The pages we have focus primarily on four different characters. The lead of the bunch is Eddie, a cop a few days away from retirement. This seems likely to be the part played by Richard Gere. He's disillusioned and better, a drunk who finds comfort in hookers and lives with his wife but hasn't spoken to her in years. He's saddled with a rookie named Melvin. Melvin is a former marine and as eager as Eddie is tired.
In the background is Tango, a character that seems like it might be a fit for Don Cheadle, or maybe even Wesley Snipes who was at one point rumored to be involved in the project. He's an angry, undercover cop who's bucking to get out of the undercover job and behind a desk, before as he puts it, he forgets how to be a normal person. He's at odds with his bosses and the FBI, who want to use him to set up someone he believes to be innocent, implicating him in something which sounds like either the murder of another cop, or a drug deal gone wrong.
Which brings us to the fourth major character outlined in our little pieces of the puzzle. His name is Sal, a down on his luck father with a pregnant wife, and a crummy house full of mold. He's looking for a way to save his family from the hell they're currently stuck in, and he thinks he's found it in the form of a bag filled with bloody drug money, money which he believes no one will miss. It seems like it's that money which will tie all of these characters and the whole thing together.
Disillusioned cops and bags full of money has been done so many times before, but based on what I have here, Fuqua's really going to have his work cut out for him if there's anything original to be found in Brooklyn's Finest. Some of the characters are well drawn, Eddie and Sal in particular seem interesting. Maybe that will be enough to carry Fuqua's movie beyond the usual corrupt cop genre.
Your Daily Blend of Entertainment News