Tom Harper And A Younger Cast Taking Over Lost For Words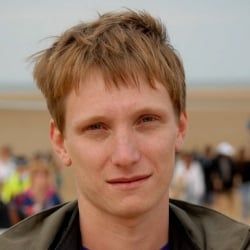 In June of 2008 we reported with oh-so-much confidence that Hugh Grant would be starring in the romantic comedy Lost for Words, which would start filming in September and would star Grant as a British film star who falls for the director of a film he's making in China. At the time Danish director Susanne Bier was planning to direct and Ziyi Zhang was going to play the female lead, but here we are two years later, and pretty much everything has changed.
Deadline is now reporting that Tom Harper, an up-and-coming British director who is barely 30, will be directing, with a younger cast being brought in as well. Grant dropped out a while ago, and at one point Tom Cruise was apparently going to replace him, but now don't be surprised to see Robert Pattinson or the suddenly ubiquitous Andrew Garfield show up instead. Working Title is planning to start the shoot in January, and said in a statement, "We are very excited about taking this back to roots and getting an exciting young director and British cast for a modestly budgeted Richard Curtis and WT romantic comedy."
I think "modestly budgeted" is the keyword for knowing it will actually work out this time. A big-budget romantic comedy set in China and about language barriers? Not gonna happen. But when something is made on the cheap, it can be pretty much anything-- and given how promising the story sounds, I'm holding out hope fo something worth the wait.
Your Daily Blend of Entertainment News
Staff Writer at CinemaBlend