Toronto Film Festival Wrap-Up: The Complete Rundown Of Everything We Saw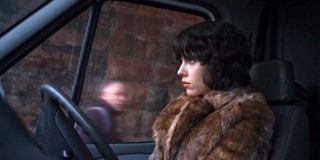 Eighteen films. I managed to squeeze in 18 films at the 2013 Toronto International Film Festival, which sounds like a disappointment. With 300 titles on the slate, how could I only fit in a measly 18? The challenge is that in between screenings, I'm trying to fit in reviews and video blogs (as well as, you know, staples like food and sleep).
But my time in Toronto has come to an end, so I'm going to sprint through the movies I screened, to help you put a few on your radar (or slide them into the "Don't Bother" category). Here's what I saw, and what I thought about it:
Prisoners
When their children are abducted on Thanksgiving afternoon, parents – played by Hugh Jackman, Terrence Howard, Maria Bello and Viola Davis – grieve differently as the investigation crawls forward. Denis Villeneuve constructs a high-tension drama that sustains its riveting pace through powerful performances. Cinematographer Roger Deakins, though, is the movie's MVP.
Young & Beautiful
French auteur Francois Ozon (Swimming Pool, In the House) explores the sexual awakening of a gorgeous teen (Marine Vacth) but takes an unexpectedly dark turn at the halfway mark and becomes something completely different. Wall-to-wall sex and nudity, but never to shock, only to move us emotionally … and it largely works.
Blue Is The Warmest Color
Winner of the Palme d'Or at this year's Cannes Film Festival, Blue follows the years-long relationship between two young women, with one experimenting with lesbian sex for the first time. The sex scenes are graphic – more graphic than expected, even with a warning. But director Abdellatif Kechiche earns his three-hour run time by immersing us in this credible relationship, so we feel every elated high and devastating low.
The Fifth Estate
Bill Condon tries to do for the WikiLeaks website what David Fincher did for Facebook. But there's too much story to tell here, and I found Benedict Cumberbatch woefully miscast as the enigmatic Julian Assange. The second half grows compelling, but the first half is kind of a mess.
Parkland
The JFK assassination, shown to us through the eyes of unknown, blue-collar Dallas residents who were directly affected by his murder on Nov. 22, 1963. The titles refers to the hospital that housed both Kennedy and his would-be assassin over the course of a few days. As a fan of history, and a champion of filling in the "gaps," I thoroughly enjoyed director Peter Landesman's approach to very familiar material. This experiment is well worth your time.
The Railway Man
A powerful film about finding the strength to confront one's demons, The Railway Man stars Colin Firth as Eric Lomax, a British POW during World War II who was forced by his Japanese captors to toil on the Thai-Burma Railway. At the urging of his new wife (Nicole Kidman), Lomax ventures back to the site of his prison and stares down his captor, seeking closure. Romanticized, but guided by subtle performances.
Dallas Buyers Club
Matthew McConaughey at his absolute best. The handsome Texan transforms himself to play Ron Woodroof, a rough-and-tumble electrician who's blindsided by an HIV diagnosis in 1985. Jared Leto and Jennifer Garner are excellent in supporting roles, but this is McConaughey's show, and he shines brighter than we've ever seen … which is saying a lot given his recent performances.
Labor Day
Jason Reitman's latest adapts Joyce Maynard's novel about a lonely mother (Kate Winslet) and her overcompensating son (Gattlin Griffith) who help a wounded inmate (Josh Brolin) over the course of a long weekend. It's the kind of story you could nitpick to death. But if you buy into the emotions of longing and loss that Reitman's trying to explore in this mature step up, you'll forgive it's obviousness and embrace the warmth of the first-rate performances.
12 Years A Slave
Another brutal sit from director Steve McQueen (Shame, Hunger), who turns his attentions to the institution of slavery, and the effect it has on several recognizable figures from our nation's timeline. Chiwetel Ejiofor excels as a free man sold against his will to a string of plantation owners (personified by Benedict Cumberbatch and Michael Fassbender). His lengthy journey is as uncompromising as we've come to expect from McQueen, and the glimmers of hope and humanity help me to recommend a movie I'm not sure I have the strength to ever watch again.
Gravity
Alfonso Cuaron's masterpiece is a tightly-wound thrill ride following two astronauts (Sandra Bullock, George Clooney) trying to get back home after an accident occurs in outer space. A breathtaking, visceral experience that absolutely needs to be seen on the biggest screen possible. Right now, it's the best movie I've seen this year.
Can A Song Save Your Life?
Irish filmmaker John Carney follows up his winning romance Once with an equally uplifting drama that weaves music and songwriting through every scene. Mark Ruffalo plays a washed up A&R man who rekindles his passion for pop songs when he hears a struggling songwriter (Keira Knightley) performing in a club. Contrived, yes, but Can a Song succeeds as such a crowd-pleaser, it's near impossible not to plug intot he light-hearted mood Carney musters. The cast shines, and the movie blows kisses toward NYC. It's a pure delight.
The Double
One of the trippiest films I screened at TIFF this year. Jesse Eisenberg plays two characters who look identical but act completely different in this dystopian comedy from Richard Ayoade, the director of Submarine. The Double has a distinct voice, one culled from the offbeat worlds of Terry Gilliam or David Lynch. Eisenberg is fantastic in both roles (convincingly playing meek and aggressive), while Mia Wasikowska (Stoker) continues to prove she can excel in virtually any part.
Philomena
Oscar bait from director Stephen Frears (The Queen, High Fidelity), who tells the true story of an older woman (Dame Judi Dench) and a disgraced BBC journalist (Steve Coogan) seeking the son the lady gave up for adoption decades earlier. Philomena is mildly touching, and will entertain my mom and her friends. In baseball speak, it's a solid double, and nothing more.
The Devil's Knot
Hands down, the worst film I managed to see at TIFF … and probably the last Atom Egoyan movie I ever watch. The Canadian director ham-fists the riveting story of the West Memphis Three, telling the unsolved murder mystery through the eyes of a grieving mother (Reese Witherspoon) and a private investigator (Colin Firth). Every decision made by this movie rings false. I'm not sure how one could take the compelling WM3 story and make it a snoozer, but Egoyan manages by suffocating his film with melodramatics. Steer clear.
McCanick
The great David Morse wears the grizzled skin of a veteran Philadelphia cop who plunges into despair when a perp he once put away (Cory Monteith) is released. Monteith's performance in McCanick confirms that we lost a real talent when he passed, but Morse – as usual – is the story here. He's fantastic, as always, and guards the movie's big secret … which I absolutely didn't see coming.
August: Osage County
I had to laugh when a colleague tweeted how this should be pronounced Acting: Oscar-Clip County. That's accurate, though only a detriment to people who have a stick up their ass about the annual, year-end awards season. Back to the film. John Wells' adaptation of Tracy Letts' Pulitzer Prize-winning play might pull a few punches, but the entire cast rises to multiple occasions playing estranged family members who reunite and tear each other apart. Meryl Streep owns the movie, as expected, but Julia Roberts, Chris Cooper, Margo Martindale and Julianne Nicholson all shine in their individual moments. And yes, it's an Oscar contender, in multiple categories.
The Disappearance of Eleanor Rigby
Writer-director Ned Benson tells the break-up of Conor (James McAvoy) and Eleanor (Jessica Chastain) in two 90-minute segments dubbed Him and Her. Rigby is an interesting experiment, though one that ultimately proves it's spending too much time on too little story, despite the fine performances. The Weinstein Company picked it up. They'd be wise to edit it into one two-hour feature, because there's plenty of filler that easily could disappear, no pun intended.
Under The Skin
Scarlett Johansson comments on her own good looks in Jonathan Glazer's mind-bending, deliberately paced drama about an alien luring horny men into her dark lair to feed … well, I'm not sure. The film makes a compelling point about sexuality and attraction late in its game. But you have to be patient, as Glazer's eager to enthrall us with his stunning sci-fi visuals. Skin captivates, if you are willing to give it the time. And kudos to Johansson for taking risks, and not just coasting on her Marvel money, because she's better than that.
Your Daily Blend of Entertainment News
Sean O'Connell is a journalist and CinemaBlend's Managing Editor. He's frequently found on Twitter at @Sean_OConnell. ReelBlend cohost. A movie junkie who's Infatuated with comic-book films. Helped get the Snyder Cut released, then wrote a book about it.
Your Daily Blend of Entertainment News
Thank you for signing up to CinemaBlend. You will receive a verification email shortly.
There was a problem. Please refresh the page and try again.