The Tupac Biopic Is Going Through Some Major Shake-Ups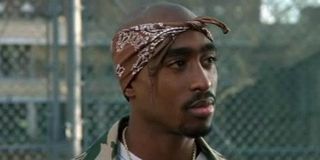 The studio behind the upcoming Tupac Shakur biopic has decided to part ways with director John Singleton. Rather than wallowing in disarray, they immediately replaced him with Carl Franklin. But that hasn't stopped an insider from alleging that Singleton left because he's adamant that they're going to end up with a below par movie.
According to The Wrap's source, long-simmering issues with production company Morgan Creek finally came to a head recently, and the damage was so permanent that Singleton decided to call time on a film that he has been intimately working on since 2011. The insider explained:
If these comments are correct then you've got to respect the 2 Fast 2 Furious director's artistic convictions and respect for the family members and friends of the deceased rapper. He could have easily just taken the money and overseen a film that deep down he knew wasn't right.
In fact, John Singleton alluded to his departure on Tuesday during an interview with XXL magazine. After being quizzed about the Tupac biopic, Singleton confessed, "we're putting it on hold for right now. I'm putting my involvement on hold right now because we're trying to figure out some things … we've got to get it right." Obviously that now looks like it's going to be impossible at this juncture.
There's no denying the fact that John Singleton's exit is a massive blow to the film. He had been associated with the movie since 2011, when his name was first floated as a potential director. Singleton came onboard after Training Day's Antoine Fuqua dropped out. The Boyz n the Hood, Shaft, and Four Brothers director saw it as the perfect project to help rebuild his reputation after the abject failure that was 2011's Abduction, which was woeful in pretty much every department.
Singleton and Tupac worked together on 1993's Poetic Justice, which saw the rapper star opposite Janet Jackson. Singleton even explained how closely associated he was with the biopic's protagonist back in February 2014, when he told Variety, "Tupac was the guy who I planned to do a lifetime of films with. His passing deeply affected my life as well as countless people in this world."
Because of this connection, Singleton obviously wanted to do Tupac Shakur justice, especially as the film is set to deal with the circumstances leading up to the musician's murder in 1996 at the age of 25. This is just the latest snag for the film, which has been in development for at least seven years. However, their quick decision to hire Out Of Time's Carl Franklin as a replacement proves that they're looking to overcome this recent setback seamlessly, even if the circumstances surrounding his exit suggest that the biopic might already be doomed to failure.
Your Daily Blend of Entertainment News
Thank you for signing up to CinemaBlend. You will receive a verification email shortly.
There was a problem. Please refresh the page and try again.