Twilight: Breaking Dawn Director Bill Condon Eyed For Beauty And The Beast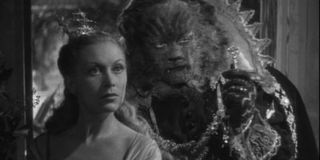 Beauty And The Beast has enchanted audiences worldwide, and it feels like every year there's a new, thinly-veiled stab at it. It's a flexible story, of course: guy is a monster, girl is lovely, she sees through his grossness, he accepts her fabulousness. Disney is here to brush away the CW's Beauty And The Beast and stuff like Beastly, however, to reclaim the throne. The Beast is comin' back, y'all.
Film Divider's Twitter account recently revealed that Disney, attempting to relaunch their animated works into live action, has found a director:
Condon is best-known as the architect for the final two fairly insane Twilight movies. Condon's a Hollywood lifer at this point, having helmed musicals like Dreamgirls, biopics like Gods And Monsters and unassailable classics like Candyman: Farewell To The Flesh. Who could have guessed Condon would start as a writer on Sister, Sister and eventually move towards William Sadler jerking off and finishing within ten seconds in Kinsey? The movies are truly magic.
This is believed to be the version Disney was developing last year, when they hired Joe Aherne (Trance) to adapt the material. It's odd that Disney would so aggressively move away from traditional animation while also adapting previous works into live action: this follows Maleficent, Cinderella and The Jungle Book as new visions of animated classics. Are they trying to capture the demographic who grew up on these films but have aged and can no longer justify buying tickets for animated movies?
Note that this has nothing to do with Guillermo Del Toro's planned version of the story that had Emma Watson attached. The story is so well-known that even the French have tried it: Lea Seydoux and Vincent Cassell were the latest B&B duo to try it out. It's a tale as old as time, a song as old a- you get the picture. No word on who would star in this, but Disney's nothing if not aggressive in regards to these projects, so expect some movement soon. Below, you can catch the trailer to the Disney version as well as the recent French version, which looks absolutely gorgeous. The trailer's in French with no subtitles, because we like to keep it classy.
Your Daily Blend of Entertainment News
Your Daily Blend of Entertainment News
Thank you for signing up to CinemaBlend. You will receive a verification email shortly.
There was a problem. Please refresh the page and try again.