Twilight Director Fired From New Moon Sequel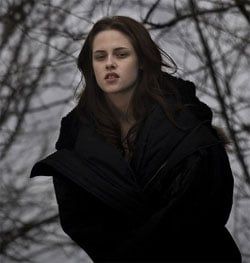 Catherine Hardwick directed Twilight and she's the chief reason the film wasn't a complete abortion. She gets the best she can from the material and her extremely limited effects budget. As a result, Twilight is the highest-grossing, female directed movie of all time. So what's Summit Entertainment doing for the sequel? Firing her.
According to Nikki Finke, Catherine Hardwicke is off the sequel. She will not direct New Moon. Word from Finke that Summit viewed the director as "difficult" and "irrational". The whole thing sounds rather personal.
All parties involved, including Hardwicke, will now probably try to spin the parting as amicable. That seems hard to believe. During her press tour Hardwicke was adamant about being excited and ready to start work on the sequel… with one caveat. Every time she was asked about New Moon her answer was inevitably that she wanted to do it… but with more money to give fans the kinds of halfway decent special effects they deserve. This viewpoint is directly at odds with some of the recent announcements from Summit, in which they've made statements indicating they like making cheap movies that earn them big profits and don't see any reason to spend more money on the next one. I guess they didn't see the crummy sparkle effect on Edward. It's not hard to draw a line from Hardwicke's persistent demands for a bigger sequel budget to Summit's refusal to spend, straight to Hardwicke's firing.
Your Daily Blend of Entertainment News
Thank you for signing up to CinemaBlend. You will receive a verification email shortly.
There was a problem. Please refresh the page and try again.