Twilight Star Ashley Greene Joins High School Comedy LOL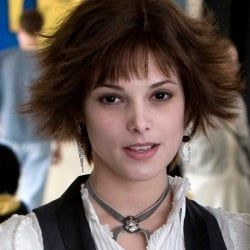 A movie called LOL and starring Miley Cyrus is already about as teenybopper as something could possibly get, but add in a Twilight star and you've got pretty much a perfect storm. According to THR, Ashley Green-- a.k.a. Alice Cullen-- will be joining the comedy to play a high school bad girl opposite Cyrus's character, who is dumped by her boyfriend (George Finn) for being too sexually inexperienced. Thomas Jane has also signed on as a new boyfriend for Cyrus's mom (Demi Moore), who is struggling with a divorce.
LOL is a remake of the French comedy of the same name, and director Lisa Azuelos will be remaking her own film in English. That's a tricky strategy that could pay off or could not, especially because Cyrus, talented a singer as she may be, is typically an actress who benefits from strong direction. Then again, people love her in pretty much anything, so maybe Azuelos just has to sit back and let Cyrus take over.
Staff Writer at CinemaBlend
Your Daily Blend of Entertainment News
Thank you for signing up to CinemaBlend. You will receive a verification email shortly.
There was a problem. Please refresh the page and try again.