Vampire Academy Photos Show Off Romance And Royalty

There are still months to wait for the feature adaptation of Richelle Mead's Vampire Academy, Weinstein Company has been pretty generous with sharing photos from the film ahead of its February 14 release. The one above shows us Lucy Fry, who plays Moroi vampire Lissa in the film, and Dominic Sherwood, who plays her love interest Christian, also a royal Moroi vampire. And don't they look sweet, dancing together?
For those of you who have yet to check out the first book in Mead's series, the story is set at a high school for vampires and Dhampirs. Dhampirs are half-human/half-vampires whose job it is to protect the Moroi vampires from the evil Strigoi vampires. Moroi vamps age, are sensitive to sunlight and have supernatural abilities, while Strigoi vamps don't age, are highly allergic to sunlight and have no souls. The students at St. Vladimir Academy are either Moroi vampires or dhampirs, the latter of which applies to the story's protagonist, Rose (Zoey Deutch). To say that Rose is best friends with Lissa (above) would be an understatement. The two share a strong bond that makes Rose an ideal fit to be Lissa's protector. While Lissa attends school to work on her abilities with the elements, Rose is in training to be Lissa's guard.
And as you can see in the above photo, Christian also shares a bond with Lissa, though that's more of a budding romance than it is a connection. The Vampire Academy Facebook page has also been posting character cards, which offer a bit of trivia about the leads.
The "strengths" and "weaknesses" offer clues about some of the things these characters get up to in the story. For Lissa, being a "smooth-talking socialite" teases her strong ability to compel people, while her "powerful healer" strength is a nod to her rare and secret gift. And then there's Christian, who's as gifted at sarcasm as he is at creating and manipulating fire. On the downside, to say his parents suck is an understatement, as we learn early on in the book that his parents took a dark turn when Christian was younger, casting a shadow on their son's reputation in the process.
This next photo shows Jesse Zeklos (Ashley Charles), a royal Moroi vampire with a penchant for gossip, if my memory of him from the book is correct.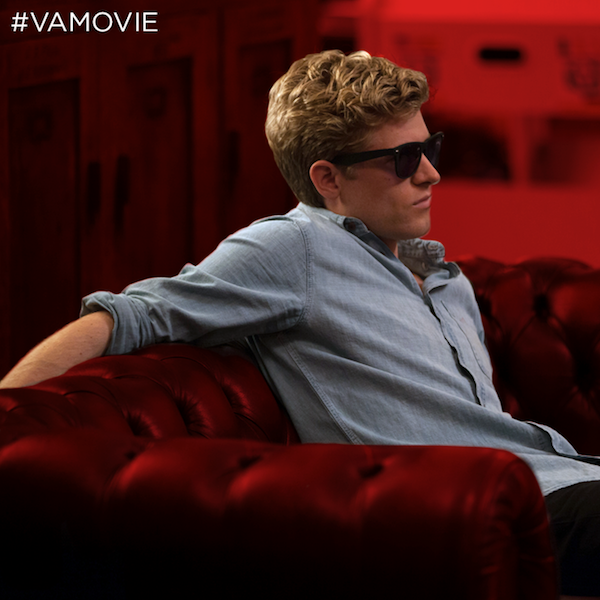 Most recently, these school photos of Moroi vampires Camille and Natalie went up: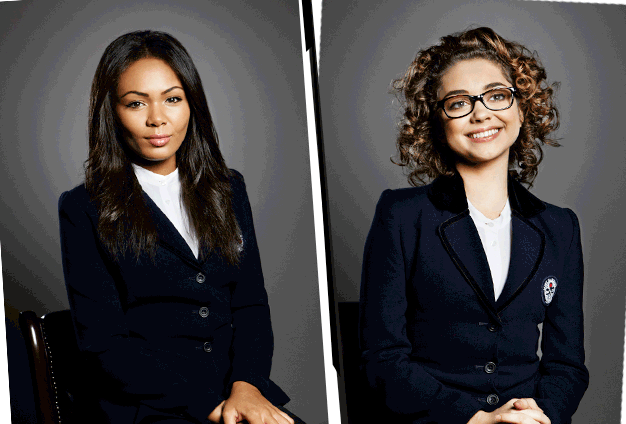 Both are acquaintances of Lissa and Rose's. (And if you're a Modern Family fan, you may recognize Sarah Highland on the right.)
The new photos follow another recently released picture, which shows Rose and her trainer Dimitri getting their stake-training on. Watch the trailer for the film here, and you can read all about our conversation with screenwriter Dan Waters here.
Vampire Academy arrives in theaters February 14.