Vin Diesel Returning To xXx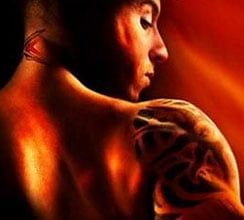 Vin Diesel is embarking on a world tour of all his most popular movies. It will be a short movie, since there were only two. First, next year he'll return to the world of The Fast and the Furious, alongside his old racing partner Paul Walker. Then, according to Variety, he'll make another xXx.
They say Columbia Pictures is negotiating with producer Joe Roth to make another xXx. The deal would have Vin Diesel back as its star, and Rob Cohen back as director. It sounds like they are primarily interested in doing it if Vin comes back. More attentive moviegoers may remember they tried to extend the franchise without Vin, casting Ice Cube in xXx: State of the Union. Nobody showed up to see it.
You have to wonder though why Columbia would think a third xXx would do any better with Vin. Maybe they don't read Box Office Mojo, but if they did then they'd probably notice that Vin Diesel has long since stopped being a box office draw. Diesel's most recent movie, Babylon A.D., actually had an even worse opening weekend than xXx: State of the Union.. and State of the Union's,/I> opening weekend was pretty freakin bad, earning only $12 million. Maybe they'd be better off bringing back Ice Cube.
Your Daily Blend of Entertainment News