Vin Diesel Returns To The World Of xXx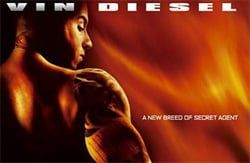 We'd heard previously that Vin Diesel was returning to his old franchises, most likely in an effort to wash movies like The Pacifier and this year's Babylon A.D.. We've already gotten our first look at the next Fast and the Furious flick, which features a return of Diesel. Now we're just looking forward to the return of the different kind of spy, xXx.
Collider has the word on when we might expect the return of Vin Diesel as drafted spy / thrill seeker Xander Cage. According to an interview they got with director Rob Cohen, a deal is in place and the plan is to have the next xXx in theaters by summer 2010.
That's great news for people who want to see another spy flick in Diesel and Cohen's hands. What I'm not crazy about is the tentative title - xXx: The Return of Xander Cage. Although that certainly moves us away from the non-Diesel sequel of a few years ago, do we really need the movie announcing the character's return like that? Come on, even Xander wouldn't be cool with his name being tossed around like that. Just tell me Samuel L. Jackson will be back on board as well, however, and even a crummy title can be overlooked.
Your Daily Blend of Entertainment News
Thank you for signing up to CinemaBlend. You will receive a verification email shortly.
There was a problem. Please refresh the page and try again.