Vin Diesel Says Fast Five Is Headed To Brazil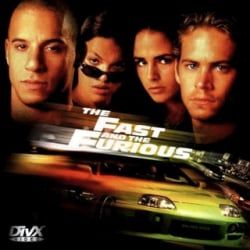 While the fourth Fast and Furious film-- called just Fast and Furious, of course-- brought it all back home by taking place in Southern California and Mexico, the fifth film is apparently getting more adventurous. Vin Diesel has been updating fans about plans for the upcoming movie on his Facebook page (via Slashfilm), and recently posted the following:
Being an exotic location that Americans are recently interested in, not to mention the home of plenty of drug gangs for our heroes to get caught up with, Brazil seems like a logical next step for the Fast and Furious franchise. Diesel and Paul Walker are both on board, along with director Lin,
Staff Writer at CinemaBlend
Your Daily Blend of Entertainment News
Thank you for signing up to CinemaBlend. You will receive a verification email shortly.
There was a problem. Please refresh the page and try again.