What The Bleep? 6 Harry Potter Characters Who Never Should Have Survived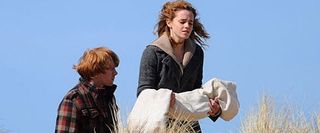 Warning: This article is a frank discussing outlining the fates of numerous characters. That should be clear from the title, but if it wasn't and you're concerned about having outcomes ruined, I can promise they will be. Read on with caution.
The following is my list of who I think are/ were the ten strongest wizards active during Harry Potter's life. You may disagree with the order and maybe even a few of the selections, but I'm reasonably confident all would agree each of these characters would easily occupy any competent top twenty list:
1) Voldemort
2) Dumbledore
3) Harry Potter
4) Bellatrix Lestrange
5) Severus Snape
6) Kingsley Shacklebolt
7) Mad Eye Moody
8) Remus Lupin
9) Minerva McGonagall
10) Hermione Granger
Looking over the above list, you may notice something peculiar: six are dead. Of the top five, only Harry Potter lived through the Battle Of Hogwarts, and at one point, he may have been legally dead. We're taught from a young age that the strong survive, but in war, it's frequently the opposite. Yes, skill plays a large hand in dictating outcomes, but that power is counterbalanced by a giant target. Conflicts aren't fought in a series of one-on-one, David and Goliath duels. They're a mess of cheap shots, double teams and near misses. In the end, it doesn't matter if Narcissa Malfoy sneaks out the side door, but characters like Voldemort, Dumbledore, Harry, Bella and Severus must win or lose. There is no in-between. Victory and defeat sprout wings atop their successes and failures. The battle cannot be over until they've either conquered or been crushed. That's why so many died, pinioned to everlasting vows and polarized conflicts they became one with.
For every one of these all-important, fate-swinging warriors, there's dozens of bit players who rode the storm out and escaped with their lives. Whether it have been through obnoxious luck or opponent indifference, scores of wizards, many of whom wouldn't crack a top one hundred most powerful list, wound up outliving their superiors. In many ways, it's natural, but that doesn't make it any less infuriating. Thank JK Rowling, thank the power structure or thank Sun Tzu. Regardless of who or what made it happen, these men and women outlived Remus Lupin, and there's something disturbing about that. Here are the six Harry Potter characters who never should have survived…
Ollivander
Ludicrously old and fascinated by any wand's power even when used against him, Ollivander was tortured on at least two occasions by the Dark Lord; yet, he miraculously survived. By the eighth and final movie, the wand maker looked like the face of death itself. He intelligently steered clear of the final battle, as the slightest shock would have killed him, but as far as I know, he's still alive and kicking, probably plucking more strange animal hairs and dispensing them to a new generation of nefarious wizards who one day may use them to administer Ollivander's third torturing.
Molly Weasley
I'm not here to slander Molly Weasley's skills with a wand, but there is no way in hell she should have been able to defeat Bellatrix Lestrange in a straight up duel, even if she was hopped up on crazy mom anger. After all, this was the same wild-haired bitch who bested Sirius Black. I get that Molly's victory was a nice boon for Weasley family unity, but the outcome seriously undermines Bellatrix's character arc. It would be like if April O'Neil killed Shredder. There's not enough spell proof sweaters in the world to even the playing field between Molly and Bella, but alas, here we are, coping with the second best villain undermined by the comic relief. Stupid.
Lucius Malfoy
How this stuffy ass hat survived is one of life's great mysteries. First of all, how many times can you fail the Dark Lord without him getting fed up enough to kill you? Second of all, how many times can the Ministry of Magic pardon you for overtly aiding a government overthrow? Third of all, how can you just desert a battle in progress and not kill yourself out of shame? Once you've made your bed, you need to lie in it. Have some self-respect. Go down with the ship. Blow your trumpet until the boat capsizes. I'd kill him myself if Google Maps would ever give me proper directions to Malfoy Manor.
Blaise Zabini*
After mocking, chastising and attempting to murder Harry, Ron and Hermione for years, Zabini was seconds away from burning to death in the room of requirement when his mortal enemies inexplicably decided to save him. I get that Potter wants to be virtuous and not stoop to his level, but there's a full on war raging outside. This asshole is going to need to be murdered one way or the other. Why risk your own life to save his when there's a solid chance someone on your team will put him in a grave at a later stage anyway? It defies logic.
Luna Lovegood
Unlike some of these other characters, Luna is a super valuable asset. She always seems to possess strange information, and though it's useless well over ninety percent of the time, she more than pulls her weight due to the other ten percent. That being said, it shocks me that she apparently had the focus and anger necessary to survive numerous prolonged battles. Fighting is one of those things you need to be in the moment for, and Luna lives almost exclusively outside the reality everyone else is occupying.
Dolores Umbridge
Dolores Umbridge's life is a second degree murder charge waiting to happen. If anyone were to ever spur a sane wizard to snap, it would certainly be her. With carefully coordinated outfits and an unnerving faux-nice tone of voice, she patrolled both the halls of Hogwarts and the Ministry of Magic, condemning mudbloods and fabricating rules at her heart's content. Eventually, she paid for her crimes in Azakaban, but after casting such a bulbous shadow for so long, it seems like she should have been done in by someone.
Who do you think was the luckiest to survive? Sound off in the comments section and by voting in the poll below…
This poll is no longer available.
* A previous version of this article incorrectly stated that Gregory Goyle survived the fire in the Room of Requirement. We regret the error.
Your Daily Blend of Entertainment News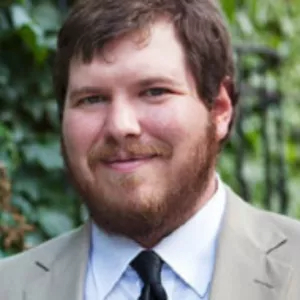 Enthusiastic about Clue, case-of-the-week mysteries, a great wrestling promo and cookies at Disney World. Less enthusiastic about the pricing structure of cable, loud noises and Tuesdays.