Who Will Direct Leonardo DiCaprio's JFK Assassination Conspiracy Movie?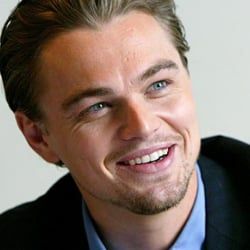 Leonardo DiCaprio is planning to star in a story about the conspiracy theories behind the murder of John F. Kennedy, but the news itself has started another mystery all its own. We know DiCaprio will be starring as FBI informant Jack Van Laningham and producing, and that Warner Bros. is releasing the film in 2013, but as for the director, it's kind of a guessing game. According to the press release announcement (via Deadline), "an acclaimed director who has previously worked with Leonardo has expressed interest in directing the film." Ooh, let's play along!
Well, first here's the relevant information from the press release; we'll get into the guessing game afterward:
OK, game time! DiCaprio has pretty much only worked with acclaimed directors-- guys who get to choose their own projects tend to have that luxury-- so here's the list of possibilities, in order of the ones actually likely to happen:
Martin Scorsese. I mean, duh-- the movie deals specifically with rumors that the Mafia ordered JFK's assassination, and if there's anything Marty loves, it's mobsters. He and DiCaprio have worked together five times already, and this sounds totally up their alley.



Danny Boyle. Hey, why not? They worked together on The Beach, Boyle doesn't have any specific project set up to make next, and he's known for being totally unpredictable in how he picks his projects. I could see it happening.



Clint Eastwood. They're working together on the J. Edgar Hoover biopic next year, and the subject matter seems right up Eastwood's history-loving alley. But would he tackle a project so similar so soon? He seems like a guy who likes to change things up once in a while.



Steven Spielberg. If Spielberg weren't so busy with that that other Presidential biopic he'd actually be my top choice for this rumor. If they're willing to cool their heels on this for a while, and get a little distance from DiCaprio as Hoover, this really could work.



Ed Zwick. Working together on Blood Diamond worked out well for the two of them, and with Zwick putting Love and Other Drugs out there as a change-of-pace rom-com, maybe he's eager to get back to historical stories? This one has a serious lack of battlefield sequences, though, which may be a turn off for the cannon-loving Zwick.



Lasse Hallstrom. Since directing DiCaprio in What's Eating Gilbert Grape Hallstrom has gone from unknown to revered-- with movies like Chocolat and The Cider House Rules-- back to obscure, having recently made the Nicholas Sparks weepy Dear John. He'd be an oddball choice for sure, but not totally unlikely.



Christopher Nolan. It's the rumor that would give all of fanboy America a collective asthma attack, but I get the feeling that the guy is neck-deep in The Dark Knight Rises prep and not necessarily looking for something else.



Sam Raimi. He directed DiCaprio in The Quick and the Dead and he's acclaimed at least by those of us awesome enough to love Drag Me To Hell. It's not the likeliest choice, but it's not the craziest-- just wait for those, they're coming.



Sam Mendes. i could see it happening, but something tells me the Mendes-Winslet split immediately after all three worked together on Revolutionary Road means there's bad blood in there somewhere.



James Cameron. Oh boy. Oh, I'm gonna laugh about this idea all day. Not that I wouldn't see the hell out of this movie-- because I would-- but it's possibly the worst fit for the subject material imaginable.



Woody Allen. Yes, they worked together on Celebrity, but I take back what I said above-- Woody Allen's take on a JFK assassination plot is the worst fit for the subject material imaginable.



Baz Luhrmann. OK, this time I mean it-- Baz Luhrmann's JFK assassination movie is the worst idea in the history of the universe. But maybe it's so wrong it's right?



Your Daily Blend of Entertainment News
Staff Writer at CinemaBlend