Zack Snyder's Superman Won't Be Based On Any Particular Comic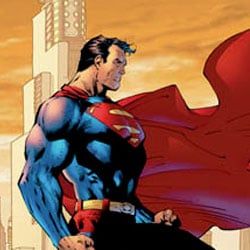 After all the rumors buzzing about lately, Zack Snyder has finally given some concrete details on his upcoming Superman film. While it's nothing major, it's refreshing to finally hear some details on the film that aren't just responses to rumors
Speaking to French publication Films Actu (via Bleeding Cool) Snyder said the following (translated from French to English),
While this isn't anything that hasn't been discussed or rumored before (specifically here), it's at the very least coming from a reliable source. It's interesting that the film will be an origins story without any one comic as its influence. More than anything else that reminds me of Batman Begins, which really gives me hope that Christopher Nolan is maintaining some level of control over the project. It's not so much that I don't trust Zack Snyder; after all, I loved Watchmen, it's just that The Dark Knight is arguably (and definitively in my mind), the best superhero film ever made.
When Nolan took on the job of rebranding the caped crusader, the character was considered something of a joke in the film community. A string of increasingly terrible movies had almost ruined the prospect of a good Batman movie seeing daylight. Then Nolan came around, and well, the rest is box office history. Superman, interestingly enough, is in a similar position. The character's most recent outing, Superman Returns, was met with a less than stellar fan reaction. The Richard Donner films have a mixed appeal to them, but are generally regarded as more than a little campy.
If Nolan and Snyder can revamp the franchise the way Nolan did with Batman, there's no telling how awesome the film could be. Can you imagine Nolan's storytelling sensibilities with Snyder's visual style? Yeah, it's pretty awesome.
Your Daily Blend of Entertainment News
Thank you for signing up to CinemaBlend. You will receive a verification email shortly.
There was a problem. Please refresh the page and try again.