Why AMC Theaters Hasn't Been Making Money This Summer, According To AMC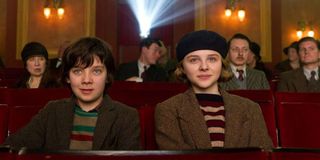 Few experiences are more enjoyable than sitting down in a dark movie theater to get whisked away on a cinematic adventure. If you're an avid Cinema Blend reader you probably already know this experience all too well. That being said, 2016 hasn't exactly been the best year for movies, or movie theaters. Major theater chain AMC Entertainment hasn't been making money this summer season, but the company seems to have a fairly simple explanation as to why this is happening.
According to a new article from Deadline, it seems that the AMC theater chain has reported a seriously diminished financial performance in the second quarter of 2016. Net earnings for the chain are reportedly down 45.4% compared to this time last year. In terms of total theater admission, AMC also reports that attendance has dropped 7.1% in the second quarter of the year -- totaling around 50 million admissions in all. The company seems to assert that this downward trend can primarily be attributed to the "lackluster" selection of Hollywood films currently available for public consumption.
We're somewhat inclined to agree with AMC on this matter. While certain blockbuster films like Captain America: Civil War have become undeniable successes during the summer season, 2016 has been a far leaner year than expected for major motion pictures. Major releases such as X-Men: Apocalypse, Star Trek Beyond, and Ghostbusters have all more or less underperformed at the box office. It's also worth noting that all of these films have been profitable at the box office, but profitability does not detract from the fact that these movies haven't lived up to the standard set by recent record-breaking years.
This problem has been compounded by the fact that AMC had trouble profiting from the guests that still come to the movies. In addition to reduced ticket sales and attendance, the chain also reported a stark decrease in concession purchases, which further contributes to the falling revenue.
Of course, lack of public interest in this summer's movies only represents one of the major reasons why people haven't been going to the movies anymore. Aside from audience apathy, the rising cost of movie theaters attendance coupled with things like safety concerns and increased home entertainment options makes the act of going to a movie theater a far less appealing prospect to many consumers.
Regardless of this downward trend, the future still looks bright for the film industry and major theatrical chains. Although AMC has experienced a decline in overall revenue, 2017 is shaping up to become one of the best years for major blockbusters in recent memory. Between the debut of movies like Wonder Woman, Justice League, and Spider-Man: Homecoming, the stage is set for chains like AMC to experience a major peak following this somewhat steep valley.
Although it's been a lean summer for movies, the season should end on a high note when David Ayer's Suicide Squad hits theaters this Friday. Beyond that, we have a feeling that the next year could see numerous records broken for theaters chains such as AMC. Cinema Blend will bring you more details as they become available.
Originally from Connecticut, Conner grew up in San Diego and graduated from Chapman University in 2014. He now lives in Los Angeles working in and around the entertainment industry and can mostly be found binging horror movies and chugging coffee.
Your Daily Blend of Entertainment News
Thank you for signing up to CinemaBlend. You will receive a verification email shortly.
There was a problem. Please refresh the page and try again.