The Top 10 Movies Of 2016, According To Cinema Blend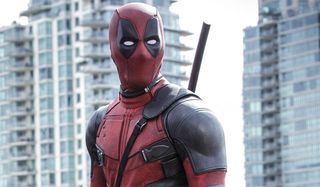 This is it, folks. The year 2016 is closing up shop, and in just a few days we'll all find ourselves living in 2017. To celebrate this, all this week Cinema Blend will be running a wide variety of Top 10 lists -- including those limited to genre and superlatives, and others just based on subjective preference. And what better way to really get the ball rolling than with our site-wide Top 10 movies of the year list?
Throughout the year (as we did in 2015), we have our writers keep close track of every movie that they see and give it a score between one and five. We then take the average of the scores from everyone, put them in descending order, and eliminate any title that wasn't seen by three or more people. The result of this is the list you'll find below. Read on to see our choices, and leave your thoughts in the comments section below!
#10: The Nice Guys
Average Score: 4.3125/5
In a perfect world, Shane Black's The Nice Guys would have wound up being one of the biggest hits of 2016. It's truly rare that we get a movie this good -- one that features a dynamite and hilarious pair of lead performances; a compelling and well-drawn plot; and a perfectly utilized period setting. The bad news is that in reality the film wound up not doing as well as one would hope... but the good news is that it now exists to be shared and enjoyed and shared and enjoyed for all eternity.
The first of two brilliant Ryan Gosling/Los Angeles movies this year (we'll get to the second one in a bit), The Nice Guys is a remarkable throwback to classic buddy movies and noir detective stories -- but comes together as a fresh and original package. In the same way that Robert Downey Jr. and Val Kilmer are perfect together in Kiss Kiss Bang Bang, Shane Black discovered something brilliant in the pairing of Gosling and Russell Crowe, and fans will forever be thankful. If you slept on this one when it came out in May, do yourself a favor and catch up with it as soon as possible.
#9: Deadpool
Average Score: 4.4/5
Every so often, some big name in the industry chimes in with their opinion that the superhero genre will soon die. Comparisons are made to westerns, and it's explained that it's only a matter of time before the market is saturated and people stop caring. If Hollywood were totally mismanaging the material, this would probably be accurate -- but the truth is that Tim Miller's Deadpool is proof positive of why comic book blockbusters still have plenty of great years ahead of them.
The key to staving off saturation is variety and creativity, and Deadpool is unlike any superhero movie you've ever seen. On beyond the extreme violence and cursing, there is the jibber-jabber mouth, the constant fourth wall breaking, and firmly anti-hero status -- all of which make it a special experience. It's the role that Ryan Reynolds was truly born to play, and the scale it achieves with incredibly few resources and its tiny budget only make it more extraordinary.
#Tie-6: High-Rise
Average Score: 4.5/5
Since making his directorial debut with the dark comedy Down Terrace in 2009, Ben Wheatley has quietly earned an audience with his weird auteur style. His latest, High-Rise, certainly fits this mold - based on the novel by J.G. Ballard, and its oddness was appreciated on such a level by our staff that it's made our team Top 10 list with an average score of 4.5 out of five.
It's certainly not a movie for everybody - particularly those who get freaked out by non-sequitur weirdness -- but High-Rise is a fantastic dystopic tale that thrillingly jumps in its escalation and features a number of impressive performances from its excellent ensemble cast (including Tom Hiddleston, Luke Evans, Sienna Miller, Jeremy Irons and Elisabeth Moss). It's wonderful and sharp social satire that keeps its edge from beginning to end.
#Tie-6: Kubo And The Two Strings
Average Score: 4.5/5
While not exactly destroying at the box office, the folks over at Laika are doing some incredibly magical things in cinema. They got our attention right away with Coraline in 2009; stunned us with ParaNorman in 2012; and surprised us with The Boxtrolls in 2014. That's eight years of reputation building, so we didn't expect too much of a shock going into Kubo And The Two Strings... and yet it still managed to completely bowl us over.
Made as the directorial debut of Laika President/CEO Travis Knight, Kubo And The Two Strings wears its Asian influences on its sleeve, and with the beauty and specificity of origami, weaves an incredible story full of beauty and emotion. The stop-motion work is utterly breathtaking (at moments you just have to take a step back and realize the magnitude of the work that went into making it a reality). The year 2016 was a shockingly great one for animation, but Laika's latest entry was one of the best films all around.
#Tie-6: Manchester By The Sea
Average Score: 4.5/5
There were a lot of films in 2016 that made us feel the intense pain of grief and loss, but none did it more expertly or brilliantly than Kenneth Lonergan's Manchester By The Sea. Casey Affleck puts on the best performance of his career as a grieving brother who is given guardianship of his teenage nephew (Lucas Hedges), and the film is often an emotional punch to the gut and just an incredible piece of storytelling.
The secret to the movie's success is in a mastery of tone. The film bot only never beats you over the head with its more depressing subject matter, but is also often quite funny -- lending it incredible verisimilitude (the dynamic between Affleck and Hedges is particularly excellent). It not only allows Manchester By The Sea to actually be entertaining and watchable, but also only enhances its more hardcore subject matter. When it brings the hammer down, it brings it down hard, and it's a special and rare cinematic feeling that we recognized.
#5: Captain America: Civil War
Average Score: 4.55556/5
Joe and Anthony Russo's Captain America: Civil War is a legitimately special film in that there truly is no blockbuster quite like it. Not only is it the capper to what can easily be called one of the greatest superhero trilogies of all time, but it is also the product of 12 different projects that preceded it. The effort that it took to put together was monumental and the final product is without question one of the greatest comic book movies that we've ever seen.
Captain America: Civil War brought together more heroes than any other Marvel Studios project before it, but the way in which Christopher Markus and Stephen McFeely's script and the Russo's direction keeps them all balanced and with a specific part to play is nothing short of magical (the Leipzig-Halle Airport sequence being the ultimate example). Considering that the same team of writers and directors will be handling the upcoming The Avengers: Infinity War, it goes without saying that the Cinema Blend staff has a lot of confidence about the MCU going forward.
#T-3: Arrival
Average Score: 4.57143/5
As big fans of genre, we here at Cinema Blend love it when boundaries get pushed and new ideas are explored within it -- and that's exactly what Denis Villeneuve's Arrival delivers in hefty doses. Clearly inspired by the hard-sci-fi writers of the early 20th century, it takes a simple premise (aliens landing all over Earth with no specific raison d'etre), and uses it as a platform to tell an amazing and complex story about the importance of communication.
Last year it was Ridley Scott's The Martian that got us positively giddy about the creative possibilities of science-fiction in the right hands, and Arrival keeps that flame lit. It's an incredibly smart and well-told puzzler that successfully doesn't show its hand until late in the game -- and the way its layered is only going to make repeat watches that much more rewarding.
#T-3: La La Land
Average Score: 4.57143/5
Around the Cinema Blend offices, movies don't get much more beloved than Damien Chazelle's Whiplash. The film earned 5-star ratings from the entire editorial staff when it was released in 2014, and as such we spent the last two years waiting with baited breath for what Chazelle would do next. That project turned out to be the musical La La Land, and in case you couldn't tell from its ranking on this list, we all enjoyed it quite a lot.
La La Land is a film that enraptures you from the very start -- with its one-shot, traffic-set musical number "Another Day Of Sun" -- but it holds you tight with a full soundtrack of beautiful songs and amazing performances from Ryan Gosling and Emma Stone. It's dramatic and hilarious at the same time, and in the same way is both inspiring and heartbreaking. It's really a remarkable bit of cinema... and now we all are desperate to see what Damien Chazelle does in Round Three.
#T-1: Sing Street
Average Score: 4.625/5
As you've seen from many of the great movies we've talked about here, 2016 was a year that featured some absolutely delightful features, but amongst the Cinema Blend staff none earned that adjective more than John Carney's Sing Street. It's true that we see a large number of coming-of-age stories every year, but this one is incredibly special -- particularly with its utilization of a blissful original soundtrack.
In a year when we lost so many incredibly talented artists, we really needed films that explored the power and history of music, and Sing Street is a movie that very much does that -- telling the journey of young Conor Lawlor (Ferdia Walsh-Peelo) as he finds inspiration to follow his heart and start a band. With an average score of 4.625 out of five, it ranks as our favorite feature of the year, tied with...
#T-1: Moana
Average Score: 4.625/5
There's a good chance that movie fans will spend decades debating which of the two 2016 Walt Disney Animation films is better: Zootopia or Moana. Among the Cinema Blend staff, the former was incredibly popular, earning an average score of 4.25 -- but the latter earned grades that tie it as the number one pick for the year.
Really, there is no reason not to love Moana. The animation is utterly stunning, and character design is excellent. The narrative is inspiring, and the heroes are fun, funny and wonderful. Oh, and we haven't stopped humming numerous songs from the soundtrack since the movie came out in mid-November (with so much credit belonging to Hamilton mastermind Lin-Manuel Miranda). This is a film that audiences of today will not only be watching for years to come, but it will be passed down for generations as great family filmmaking and mythological storytelling.
NJ native who calls LA home; lives in a Dreamatorium. A decade-plus CinemaBlend veteran; endlessly enthusiastic about the career he's dreamt of since seventh grade.
Your Daily Blend of Entertainment News
Thank you for signing up to CinemaBlend. You will receive a verification email shortly.
There was a problem. Please refresh the page and try again.