Watch The Best Picture Nominees Get Shredded In This Hilarious And Accurate Honest Trailer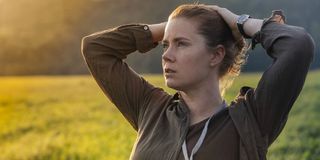 For all of the stressful situations and all-around bad news that we received during 2016, the fact of the matter is the year was pretty impressive when it came to movies. A lot of fantastic films debuted over the course of the last year and this year's Academy Awards ceremony will be a hotly contested event to see which film takes home the highly coveted Best Picture honor. With less than a week until the beloved ceremony takes place, a brand new Honest Trailer for this year's Best Picture nominees has just hit the web. Check it out below to see for yourself.
We have to hand it to that Honest Trailer; it pretty much captures the spirit of each of the Best Picture nominees that hit theaters in 2016. The trailer starts with Arrival and runs through each of the Best Picture nominees -- tearing apart everything about them, from the personal lives of the actors to the pronunciation of a director's name (looking at you, Denis Villeneuve) to how many of these films capitalize on prominent social issues. By the end of the Honest Trailer, one thing becomes clear: even Hollywood's best movie can easily become the victim of justified ridicule.
Of course, the trailer saves the most cutting bit of commentary for last, as it seriously tears into La La Land for the sheer amount of popularity and nominations that Damien Chazelle's Hollywood love letter musical has garnered. Some of these nominations obviously make sense (like Best Song, we can totally stand by that nomination), but other nominations for Best Screenplay and Best Costume Design don't really make a ton of sense. The film features an incredibly straightforward story, and the costumes are literally just clothes. Hollywood Hand Job might be a bit of a harsh way to describe La La Land, but it's not completely inaccurate.
I'm definitely not trying to be cynical, but seeing all of the Best Picture movies laid out and categorized so neatly really hammers home how formulaic the Oscars have become over the years. We have the war epic, the musical, the adapted stage play, the unpretentious western that definitely won't win and so many others. The phrase "Oscar bait" has become a set of words that's easy to throw around these days, but it's sometimes easy to forget how accurate it is to describe some of the best movies that debut in a given year. These movies were definitely a total blast to watch, but the fact of the matter is that we could easily identify them as Oscar contenders from a mile out. There are few surprises left in the world of the Oscars, and that might need to change soon.
We will just have to wait and see which of these films takes home the Oscar gold when The Academy Awards ceremony airs next weekend on Sunday, February 26 at 8:30 p.m. EST.
Originally from Connecticut, Conner grew up in San Diego and graduated from Chapman University in 2014. He now lives in Los Angeles working in and around the entertainment industry and can mostly be found binging horror movies and chugging coffee.
Your Daily Blend of Entertainment News
Thank you for signing up to CinemaBlend. You will receive a verification email shortly.
There was a problem. Please refresh the page and try again.