The Major Ways Star Wars: The Last Jedi Is Changing The AT-ATs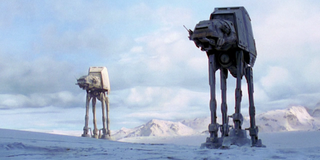 The Star Wars universe has a lot of popular vehicles, but when it comes to the ground battles, there's nothing more durable or powerful than the AT-AT (All-Terrain Armored Transport). Introduced in The Empire Strikes Back, the Imperial walkers may not be at all practical when you think about applying them to real world combat, but in a galaxy far, far away, they're feared by all who are unfortunate enough to be in their path. Regular AT-ATs have subsequently appeared in Return of the Jedi, The Force Awakens and Rogue One: A Star Wars Story, but when we see The First Order's walkers in action during Star Wars: The Last Jedi, they'll have gone through some major upgrades to make them even harder to take down.
It's being reported that the walkers The First Order will use in Star Wars: The Last Jedi are called "First Order Heavy Assault Walkers.". Nearly double the size of a normal AT-AT, these Assault Walkers apparently resemble a "gorilla with its front arms firmly planted on the ground" from the front, which is why they were sometimes informally referred to as "gorilla walkers" during production. When describing the legs, a comparison was made that if an AT-AT is like a a shoe connected to a leg, then an Assault Walker is like a boot with a thick sleeve running halfway up the leg.
Making Star Wars also noted that that the Heavy Assault Walkers also move at a different pace than the AT-ATs, and despite being significantly larger, they may move faster, too. Moviegoers will see many of these vehicles in a large sequence during Star Wars: The Last Jedi, but specific details on said sequence weren't provided. You can head over to the MSW article for illustrations of what the Assault Walkers might look like, but another way they were described was being like a "Generation 1 Transformer" mixed with an AT-AT and a gorilla.
Because The First Order rose from the remnants of The Empire, they've modified a lot of Imperial elements, from stormtrooper armor to TIE Fighters. Having enhanced walkers is par for the course, but unlike the AT-ATs that spearheaded the assault on Hoth, it's doubtful The Resistance will be able to fell these new beasts with harpoons and tow cables. Since the Heavy Assault Walkers have also retained the colossal armor, how are the good guys going to neutralize any of these vehicles? Maybe they can get one of those Hammerhead ships from Rogue One to simply push them over.
You can see the First Order Heavy Assault Walkers in action when Star Wars: The Last Jedi is released on December 15. Be sure to also look at our 2017 movie guide to find out when this year's other highly-anticipated films are coming out.
Your Daily Blend of Entertainment News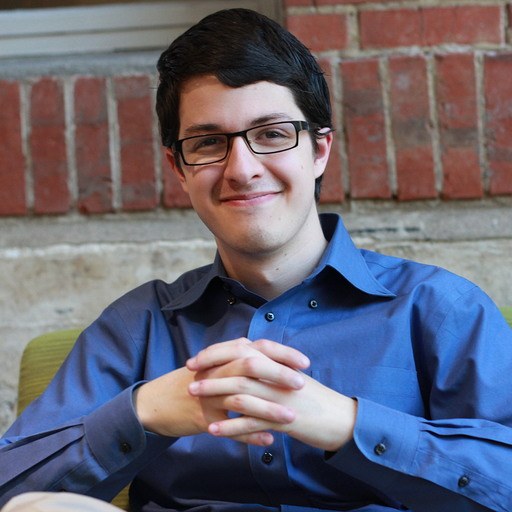 Connoisseur of Marvel, DC, Star Wars, John Wick, MonsterVerse and Doctor Who lore. He's aware he looks like Harry Potter and Clark Kent.