What Wonder Woman's Director Thinks Of Joss Whedon's Batgirl Movie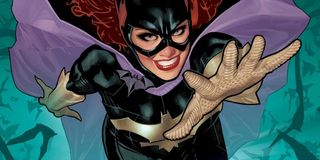 The recent speculation that Joss Whedon is currently working on a Batgirl film was seen as a clear sign that the DC Extended Universe is heading in the right direction. It has the other filmmakers working in this world excited too, because Wonder Woman's director Patty Jenkins has insisted that Joss Whedon is perfect for a Batgirl film. But she also looked to remind fans that it's not a done deal quite yet, When asked for her thoughts on Joss Whedon joining the DC Extended Universe, Patty Jenkins responded,
Patty Jenkins comments to The Toronto Sun regarding Joss Whedon's work with female superheroes is mostly in reference to his depiction of Scarlett Johansson's Black Widow and Elizabeth Olsen's Scarlet Witch from the Avengers films, however you also can't help but think of Buffy The Vampire Slayer when Joss Whedon is mentioned. Whedon hasn't always been praised for his depiction of female superheroes, though. In fact, he previously came in for criticism after the release of Age Of Ultron, as some viewers believed Black Widow called herself a "monster " in the film because she was unable to conceive, but Whedon later clarified it was because she was an assassin.
It's slightly serendipitous that Patty Jenkins was the first DC filmmaker to be quizzed about Joss Whedon allegedly joining the Extended Universe. That's because Joss Whedon actually spent a prolonged period, starting in late 2005 and going all the way through to 2007, working on his very own Wonder Woman adaptation. He even spoke to the likes of Morena Baccarin (Deadpool) and the winner of the Miss World 2000 Priyanka Chopra about taking on the iconic role. It later transpired that Joss Whedon never managed to write a finished draft of the film, which ultimately convinced the two parties to go their separate ways.
Since then a spec script written by Matthew Jennison and Brent Strickland was developed at Warner Bros, while the likes of director Nicholas Winding Refn and actress Christina Hendricks, David S. Goyer, and Paul Feig each circled Wonder Woman. By 2015 Warner Bros had decided to incorporate Wonder Woman into the DC Extended Universe, with Patty Jenkins eventually hired to oversee, and now fans are patiently waiting to see what she can produce with Gal Gadot's version of the character. You can check out the latest Wonder Woman trailer by clicking below.
Wonder Woman will be in theaters on June 2, while it sounds like we'll need to wait until Joss Whedon officially signs on the dotted line as Batgirl's writer and director before we can celebrate.
Your Daily Blend of Entertainment News
Your Daily Blend of Entertainment News
Thank you for signing up to CinemaBlend. You will receive a verification email shortly.
There was a problem. Please refresh the page and try again.