Why Comcast Just Had A Surprisingly Huge Quarter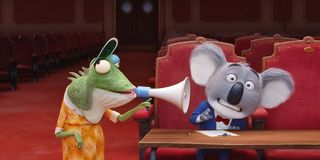 Comcast has made a sterling start to 2017. So much so that it has been able to make $2 billion in the first segment of the year. The main reason for its huge growth over the last couple of months is the release and success of four specific movies, which has allowed the Filmed Entertainment's revenue to grow 43.2% in this amount of time. But what films have Comcast, which is the parent company of NBCUniversal, been responsible for? You can check out the list of releases that have performed exceptionally well in recent months for the studio below.
Comcast's success has been a bit of a shock for media insiders, who didn't expect the company to excel to such a degree over the opening weeks of the year. What has also been surprising is exactly where this money came from, especially because cable revenue has recently been down for Comcast, which means that the Filmed Entertainment division was able to pick up its slack.
Comcast's stellar start to 2017 actually began in the latter stages of 2016, as the animated comedy musical Sing ended up hauling in $626.7 million from just a $75 million budget after it was released on December 21. Shortly after Sing hit theaters, Split made Universal's opening few weeks to 2017 even better, grossing $274.7 million from its $9 million budget, as audiences flocked to see M Night Shyamalan's second installment to the Unbreakable universe.
More was to come just a couple of weeks later, because after hitting cinemas on February 10, Fifty Shades Darker was able to gross $378.8 million from its $55 million production costs. But arguably Universal's biggest success of 2017 during this period was Get Out, which not only cost $4.5 million and made $189.3 million, but was met with the most impressive reviews of the year so far. In fact, it currently holds a score of 99% on Rotten Tomatoes.
Things are only going to get better for Universal and Comcast, too. That's because The Fate Of The Furious was released right at the start of the second quarter of 2017 and is already on the verge of grossing $1 billion at the box office, while, in the long term, sequels to Fifty Shades Darker, Split and Sing are already in development and will hit cinemas in 2018, 2019 and 2020, respectively.
Want to know more about where Comcast got its money from? Well, The Wrap also confirmed that Comcast's Cable Networks revenue increased by 7.6% when compared to the opening quarter for 2016, as did its Broadcast revenue, too, which increased by 5.9%. Theme Parks revenue has also increased for the studio, as it rose 9% thanks to higher attendance figures, while Comcast's Cable Communications also rose 5.8% to $12.9 billion. All of which proves that, even though Fifty Shades Darker was obviously an embarrassment, they clearly know what they're doing.
Your Daily Blend of Entertainment News
Thank you for signing up to CinemaBlend. You will receive a verification email shortly.
There was a problem. Please refresh the page and try again.