The 10 Best Movie Music Moments Of 2017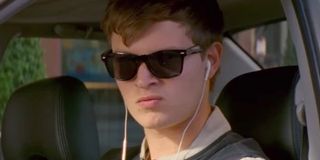 Music has been an integral part of the film medium from the very beginning, with scores accompanying silent features long before the introduction of "talkies" -- and it's been realized time and time again that bonding the perfect song to the right moment can create an incredible magic. Every year we see great examples of this in the greatest movies of the year, and as you might have guessed, 2017 is no exception.
With the year winding down we are looking back on the best that the world of cinema had to offer in the last 12 months, and today we're specifically looking at the realm of movie music moments. There were many remarkable marriages of the mediums featured in 2017, and below and across the next few pages we've highlighted our 10 favorites:
"Bellbottoms" in Baby Driver
Since I started writing this list back in 2009, I've maintained a rule that a film can only have one entry in each annual feature. This has been hard to maintain over the years due to certain music-centric titles, but none have challenged me quite like Edgar Wright's Baby Driver. The whole edit is genius within the way it's synchronized to the soundtrack, and it essentially leaves the feature as one endless movie music moment. Needing to pick a single song, however, I went with the stunning opening provided by the beat of The Jon Spencer Blues Explosion's "Bellbottoms." The audience is completely fresh into the story when Ansel Elgort's Baby hits play on his iPod, unleashing this intense jam, and before it's over you know exactly what this brilliant piece of cinema is all about.
"Remember Me" in Coco
Pixar has a long, long legacy of successfully pulling (if not straight up yanking) emotional heartstrings, and it's a tradition maintained by Lee Unkrich's Coco. What makes the new film particularly special within that, however, is the utilization of music. At the end of the movie Miguel (Anthony Gonzalez) is desperate to save the soul of Héctor (Gael Garcia Bernal), and the only way to do that is by reminding his great-great-grandmother, Coco, of the song that her father used to sing to her as a child: "Remember Me" (based on music and lyrics by Kristen Anderson-Lopez & Robert Lopez). It's beyond touching and uplifting in the Pixar spirit, and the studio's best use of emotion and music since the use of Michael Giacchino's score in the opening of Pete Docter's Up.
"You'll Never Know, Just How Much, I Love You" in The Shape Of Water
The classical sensibilities of Guillermo del Toro's The Shape of Water are a big part of what make it such a remarkable cinematic experience -- and in few places does that shine greater than the stunning underwater dance set to Alice Faye's "You'll Never Know, Just How Much, I Love You." It's a moment of fantasy within a fantasy story, as we watch the full flood of emotions that Elisa (Sally Hawkins) feels for the Amphibian Man (Doug Jones) erupt, not only in the form of the water filling the small peaceful apartment, but also the beautiful voice that she can't actually produce. It also happens to be a wonderful expression of del Toro's appreciation for golden age cinema, the song originating from 1944's big screen musical Four Jills in a Jeep.
"Father and Son" in Guardians Of The Galaxy Vol. 2
There are few modern blockbusters where the soundtrack was as hotly anticipated as the film itself, but James Gunn's Guardians of the Galaxy Vol. 2 is certainly a perfect example. The writer/director collected a fantastic collection of songs to fuel the action of his first Marvel Studios entry back in 2014, and he didn't disappoint with what he put together for Awesome Mix Vol. 2. And while there are multiple film moments that could have made their way on to this list if featured in a different feature, the true highlight is the use of Cat Steven's "Father and Son." There are few comic book movie moments as genuinely emotional as the Ravager funeral for Michael Rooker's Yondu Udonta, and the somber sounds of Stevens' acoustic guitar is more than enough to make you erupt in tears.
"Redbone" in Get Out
A huge part of what makes Jordan Peele's Get Out so phenomenal as a directorial debut is Peele's adept attention to detail in every single moment of the film. It not only adds to every experience watching it, as you pick up on certain elements that you didn't catch the first time, but more importantly demonstrates the writer/director's skills as a storyteller. Music-wise he has the fantastic work of first-time movie composer Michael Abels regularly heightening tension and drama with his score, but with the introduction of Daniel Kaluuya's Chris is smartly played with Childish Gambino's "Redbone" -- what Peele describes as a "chill groove" on the director's commentary. The first lyrics played, "Stay woke," is an immediate signal to the audience that the protagonist is coming into the story with his eyes open... albeit not fully prepared for what's ahead of him.
"Crash Into Me" in Lady Bird
Dave Matthews Band's "Crash Into Me" is one of those quintessential 1990s song that has aged oddly -- now a track that inspires snorts of contempt whenever it comes on the radio. Its lyrics are seriously mixed up, struggling with a strange balance between romantic and terrifyingly creepy, but still the crooning voice and acoustic riffs have a hypnotizing quality. It certainly adds a nostalgia bent to Greta Gerwig's Lady Bird, featured multiple times as a song unapologetically enjoyed by Saoirse Ronan's titular character, but is equally thematically relevant. The coming of age story has Lady Bird just as twisted up as the message of the music, and it's used perfectly in moments of peer defiance and great sadness for the protagonist.
"Love My Way" in Call Me By Your Name
Like Lady Bird, Luca Guadagnino's Call Me By Your Name is a beautiful coming of age story, crafting a story of young love and heartbreak through the eyes of young Elio (Timothee Chalamet). During a summer of 1983 in Italy, the teenager becomes infatuated with the free-spirited, handsome Oliver (Armie Hammer), who is staying with his family to assist in his father's work. After some brief clashing at the start, the Elio and Oliver start to become close, and it's while watching the latter dance to classic, ultra-'80s new wave ballad "Love My Way" by The Psychedelic Furs in a nightclub that we start to see the former's feelings start to blossom beyond friendship.
"Who's The (Bat)Man" in The LEGO Batman Movie
Batman has been one of the most significant pop culture characters on the big screen in the modern era, but that's a big part of what makes Chris McKay's The LEGO Batman Movie so much fun. It celebrates the incredible legacy of the superhero, even successfully making in-jokes at his expense that the majority of audiences understand. All of this is true about the entire film, but that amazing energy is awesomely distilled in the opening sequence featuring Patrick Stump's "Who's The (Bat)Man." It's not quite the earworm that "Everything Is Awesome" was from the first LEGO Movie, but it perfectly fits a fantastic blast of action featuring basically every villain that the Caped Crusader as battled over the last 78 years.
"Hangin' Tough" in IT
Music can be a powerful cinematic tool when put in skilled hands. With only a couple notes or lyrics, a filmmaker can tell an entire story within a moment. Now, admittedly the presence of New Kids On The Block makes for a running joke in Andres Muschietti's IT, but I want to specifically celebrate the brief clip of "Hangin' Tough." All of two seconds of the song is played when Beverly Marsh (Sophia Lillis) discovers the NKOTB poster hanging in the bedroom of "New Kid" Ben (Jeremy Ray Taylor), but it perfectly cements a perfect moment between the two characters destined for love. Thanks to the success of IT, their relationship will probably be forever associated with the band, but that just leaves us excited for more boy band moments in the upcoming IT: Chapter 2.
"Take Me Home, Country Roads" in Logan Lucky
No less than six major releases in 2017 utilized the music of John Denver, and while it turns out that is no mere coincidence, one example stands above the rest. It's been 11 years since Little Miss Sunshine used child pageantry to craft a fantastic movie music moment out of Rick James' "Super Freak," and now Steven Soderbergh has used a similar setting to make heartfelt use of John Denver's "Take Me Home, Country Roads" in Logan Lucky. The fact that the generally unreliable, unlucky Jimmy Logan (Channing Tatum) makes it to his daughter's performance at the pageant is a key moment for the character in the film, and the tune is sung with love from the stage by young Farrah Mackenzie. You also have to just give it bonus points for using the song and actually being a film set in "almost heaven, West Virginia."
Your Daily Blend of Entertainment News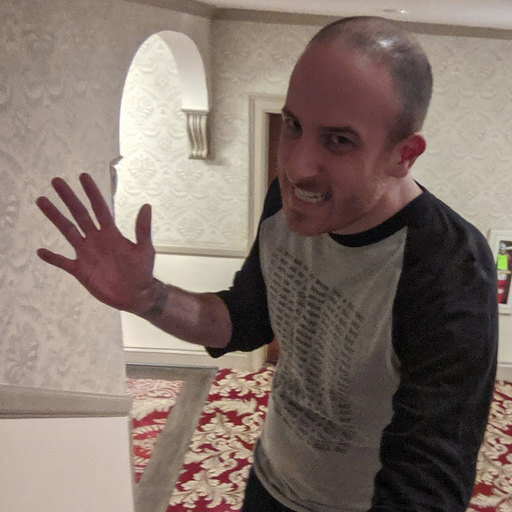 Assistant Managing Editor
NJ native who calls LA home and lives in a Dreamatorium. A decade-plus CinemaBlend veteran who is endlessly enthusiastic about the career he's dreamt of since seventh grade.