In Praise Of Roger Deakins, And All His Incredible Movies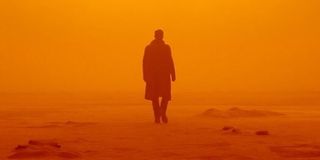 Roger Deakins is not a household name, but if you consider yourself a true blue cinephile, he's a man you need to know. Simply put, Deakins is arguably the greatest cinematographer of all time, and since 1984 has been making some of the most gorgeous films ever made. Sadly, this work spent the longest time not being recognized by the Academy of Motion Pictures Arts and Sciences - but that all changed tonight. At long last, Deakins is no longer simply an Oscar nominee, but an Oscar winner.
It's pretty unbelievable, but between 1995 and 2017 Roger Deakins was nominated for an Academy Award 13 times (including one year where he was up for two different films), but he always walked away empty handed. It was one of the longest no-win streaks in Hollywood history, but it became a thing of the past this evening. Although Deakins faced some serious competition from Bruno Delbonnel (Darkest Hour), Rachel Morrison (Mudbound), Hoyte Van Hoytema (Dunkirk), and Dan Laustsen (The Shape Of Water), voters agreed that his work on Blade Runner 2049 bested all of them, and they gave him the Best Cinematography prize. It's a remarkably well-deserved award, as the insanely stunning sci-fi feature is arguably the most beautiful movie he's ever made, but now is also the perfect time to look back at the amazing work that didn't win Hollywood's highest honor.
The relationship between Roger Deakins and the Academy began with what many consider to be one of the best films of the modern era: Frank Darabont's The Shawshank Redemption. Despite getting seven nominations, the movie walked away from the 1995 show totally empty handed, and that included Deakins' potential prize going to John Toll for Legends of the Fall. At the time it probably seemed like no big deal, as many could have predicted a long and successful future for the then-46-year-old filmmaker full of nominations, but what that show really did was kickstart a rather terrible losing streak.
Deakins was back at the Academy Awards two years later with Fargo, but that event in retrospect just created a special subcategory in the win-less stretch: collaborations with the Coen brothers that didn't get the big prize. There is no arguing that the cinematographer's work with Joel and Ethan Coen hasn't been spectacular, but it also apparently did Deakins no favors as far as the Oscars were concerned. Of the 13 movies that the three men have collaborated on, Deakins was nominated for six of them - Fargo, O Brother, Where Art Thou?, The Man Who Wasn't There, No Country For Old Men, True Grit and Unbroken (which the Coens wrote) - but he got no love.
In between the work with the Coen brothers, Roger Deakins had the opportunity to work with many other genius directors - but the results didn't include Oscars. It's a list that includes Martin Scorsese (Kundun), Andrew Dominik (The Assassination of Jesse James by the Coward Robert Ford), Stephen Daldry (The Reader), and Sam Mendes (Skyfall). All of those films are visually jaw-dropping features, but during their respective years there were movies that the Academy just wanted to reward more.
Thankfully, Roger Deakins' work with Denis Villeneuve has finally changed the narrative. Their first two collaborations, Prisoners and Sicario, are dark, harsh pieces of art that are simultaneously sumptuous, but Deakins lost to Emmanuel Lubezki in both 2013 and 2015 (first for Gravity, then The Revenant). They say the third time is the charm, however, and that finally proved true in this case. Building on the aesthetic created by director Ridley Scott, cinematographer Jordan Cronenweth, and production designer Lawrence G. Paull for the original Blade Runner, Blade Runner 2049 is quite simply one of the most beautiful, audacious, and incredible films ever made, and it finally won Deakins the Oscar that he has been chasing for the bulk of his career.
Roger Deakins is certainly not a filmmaker who has been making movies to win awards, and he has said as much in interviews. That said, one important aspect of award shows is letting fans see their favorite artists get the respect they deserve, and Deakins' win is one that cinephiles have been anticipating for decades now. It was a great moment during an all-around great show, and hopefully it winds up only being the first Oscar that the cinematographer wins before the end of his career.
Your Daily Blend of Entertainment News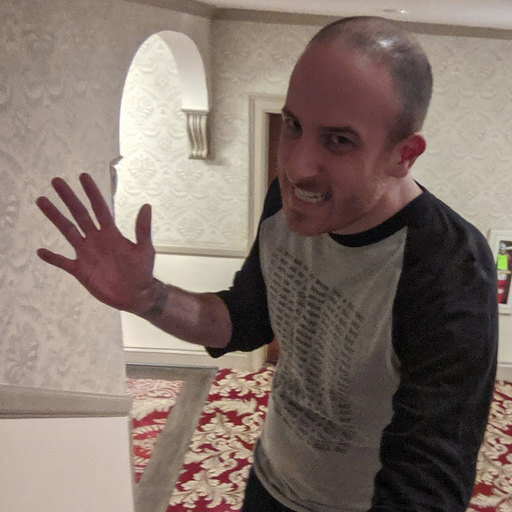 Assistant Managing Editor
NJ native who calls LA home and lives in a Dreamatorium. A decade-plus CinemaBlend veteran who is endlessly enthusiastic about the career he's dreamt of since seventh grade.