Gary Oldman has always been a transformative actor. Whether he was becoming history's most iconic vampire for Francis Ford Coppola's Dracula, or a sci-fi villain with a southern twang for Luc Besson's The Fifth Element, the actor has had a career-long harmonious relationship with intense prosthetics and makeup, and they have helped him create some of the most memorable characters of the last 30-plus years. Now, starring in Joe Wright's Darkest Hour, he has undertaken arguably his most impressive disappearing act thus far -- playing a legendary historical figure with whom he shares no physical traits -- but it only makes the quality of his turn more impressive. Playing Winston Churchill, Oldman puts on one of the best performances of his career, and does so in what shapes up to be one of the great dramas of the year.
Following his misfire that was his garish, over-the-top Pan, Joe Wright returns to period drama with Darkest Hour, and weaves an intensely thrilling narrative about one of the tensest periods in Great Britain's history -- set during the rise of Adolf Hitler in Germany, and the dictator's efforts to conquer Europe. Armed with not just an amazing performance from Gary Oldman but an entire ensemble of gifted actors, it's an impressively told story that not only shines a light on an immensely important time period, but also succeeds in feeling tremendously relevant.
Based on a script by Anthony McCarten, the film begins in May of 1940, when British Parliament found itself in a tumultuous position. Not only was the nation dealing with the looming threat of the Nazis, but Prime Minister Neville Chamberlin (Ronald Pickup) was essentially forced to give up his position following his failed strategy of appeasement. Though Viscount Halifax (Stephen Dillane) was the Conservative Party's preferred choice to replace Chamberlin, hope to appease the Labour and Liberal parties left no choice but to name Winston Churchill (Gary Oldman) as the successor.
A controversial figure notorious for his day drinking and boorish behavior, Churchill did not have the immediate acceptance of the people nor the reigning King George VI (Ben Mendelsohn), and immediately faced what any normal individual would only see as a series of impossible choices. Within just a few weeks, he not only had to try and organize the Dunkirk evacuation, trying to save the lives of thousands of soldiers, but also face down the threats from the Conservatives, who demanded consideration of negotiations with Adolf Hitler. As portrayed in Darkest Hour, it's a story of fortitude and bravery -- and delivers a strong and clear message about the unending importance of always standing up for what's right.
Joe Wright outfits his film with an excellent cast, featuring not only the names mentioned above, but also Kristen Scott Thomas as Churchill's sharp, devoted wife Clementine, and Lily James as his young, passionate assistant, Elizabeth Layton. Brilliant as they all are, though, Darkest Hour's more fitting name would be Gary Oldman IS Winston Churchill. With awe-inspiring makeup designed by Kazuhiro Tsuji (who the star specifically brought out of retirement for the job), the idea of "Gary Oldman" completely disappears from your mind as soon as Churchill is introduced on screen, eating an impressive English breakfast in bed while harshly barking at the newly-hired Ms. Layton. He only becomes more captivating from there, whether he is at the radio microphone reciting the real Churchill's own words to instill confidence in his people, or engaging in an intimate, desperate phone conversation with United States President Franklin Delano Roosevelt, asking for any kind of assistance that can be provided.
Had Oldman brought Winston Churchill to life with the same kind of performance simply reciting the legendary politician's speeches he would be Oscar-worthy, but Darkest Hour truly delivers more than that. At this point in history most can only imagine the terror that must have been felt by Europeans during the awful rise of the Third Reich, but Joe Wright makes it almost unbearably palpable, and successfully maintains that atmosphere for the entire film (even while instilling the film with lighter moments, such as Churchill's famed reverse "V For Victory" photograph). Even knowing how events ultimately transpired doesn't relieve the tension, as your connection with the great British leader is so strong that you're constantly perceiving events through his eyes in the moment.
Unlike Christopher Nolan's Dunkirk, which showcased a very different side of the same time period and events earlier this year, Darkest Hour isn't a war film built on explosions and spectacle, but it is stunningly gorgeous all the same. With due credit going to both the cinematography and production design, there is no shortage of elegance and magnificence in Winston Churchill's aristocratic home or King George VI's palace -- but the movie also offers up some perfect contrast with the stark, dark, greyness of the war rooms where the gravest and most important decisions are made about the future of the country. The persistent beautiful image of curling cigar smoke caught in sunbeams is the perfectly lit cherry on top.
It was only a few years ago that Gary Oldman recieved his first Academy Award nomination -- for his excellent starring turn in Tomas Alfredson's Tinker Tailor Soldier Spy -- and while he didn't take home any hardware that night, there's an incredibly high chance that this is his year. It's true "next level" stuff from an actor who has been putting out "next level" stuff for his entire career, and Darkest Hour proves the perfect vehicle.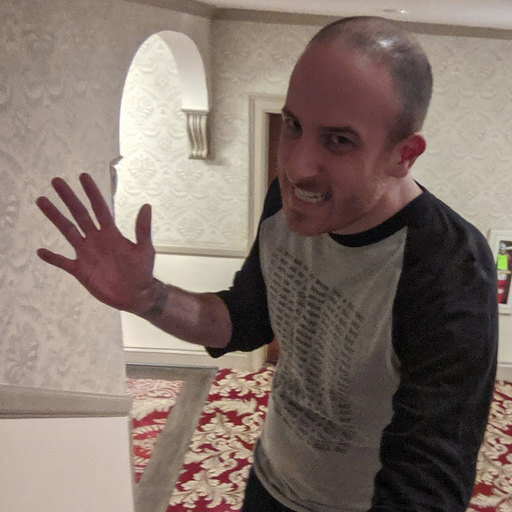 Assistant Managing Editor
NJ native who calls LA home and lives in a Dreamatorium. A decade-plus CinemaBlend veteran who is endlessly enthusiastic about the career he's dreamt of since seventh grade.