What Women Want Remake What Men Want Is Moving Forward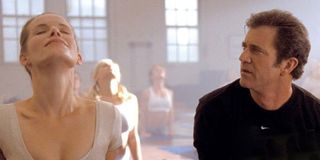 For a long time, we were sort of in a period where reboots, remakes and revivals were a hot topic or trend, and a lot of them had started coming down the pipeline. These days we are long past that sort of delivery. Remakes and reboots are aplenty and they run the gamut from straight remakes to gender swaps to long-awaited sequels. I really could go on and on. One of these, the What Women Want remake or what the studio is calling the movie "inspired" by What Women Want, What Men Want, is now moving forward. After signing on Taraji P. Henson as the lead, the flick has now signed on New Girl actor Max Greenfield. Tracy Morgan is also attached.
With Taraji P. Henson already attached, it's no real surprise other casting is coming fast and furiously. Paramount has already given What Men Want an early 2019 release date, meaning that the movie will probably need to jump into production fairly soon, even if it won't need to spend months in the editing bay adding cgi like bigger budget movies often do. Per Variety, Max Greenfield will play one of Taraji P. Henson's coworkers in the new movie. He is described as "arrogant," and should be an interesting foil for Henson's character.
The original What Women Want followed Mel Gibson after an accident allowed him to hear the innermost thoughts of the females around him. The newer version will feature Taraji P. Henson as a sports agent. (Gibson was an advertising executive in his movie.) Henson's character will be trying to move up in a male-dominated corporate world and will be trying to beat her male co-workers to sign a new, popular NBA player. Once she can hear her male coworker's thoughts, she'll have an edge up. It's sounds like more of a straight comedy than the rom-com the original was, but the key tenets of the first movie and hearing the opposite gender's thoughts are definitely going to be a part of the new iteration. We'll have to wait for the trailer to see what the tone of the flick is like.
A couple of years ago, Taraji P. Henson was on fire, coming off a successful run on Person of Interest and signing on for Fox's then-megahit Empire. Those successful runs helped her to land movies she has starred in, including Proud Mary and Acrimony, neither of which were huge box office draws. Hidden Figures, on the other hand, did quite well with at the box office, especially considering its relatively nominal budget, and it raised Henson's profile once more. It's that magic Paramount is likely hoping to hit with What Men Want. We'll have to wait and see how it all plays out, but we won't have too much longer to wait to find out.
What Men Want will officially hit theaters on January 11, 2019. To see what is coming to theaters much sooner, take a look at our full movies schedule for 2018.
Amazing Race & Top Chef superfan with a pinch of Disney fairy dust thrown in. If you've created a rom-com I've probably watched it.
Your Daily Blend of Entertainment News
Thank you for signing up to CinemaBlend. You will receive a verification email shortly.
There was a problem. Please refresh the page and try again.