Yes, The Tag Movie Is Based On A True Story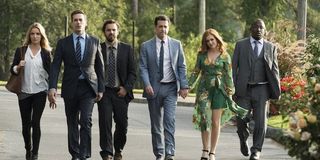 It's a premise so absurd, it seemed real from the outset: a handful of friends from high school, bonding over their love of the game of Tag, who maintain the game for decades and with a strictly regimented tradition. You might still be skeptical about the claims that Tag the film makes in its marketing campaign, stating that it's "based on a true story... we're not kidding," and that's fair. But for Bill Akers, Patrick Schultheis, Sean Raftis, Mike Konesky, Brian Dennehy and Joe Tombari; as well as Rick Bruya, Joey Caferro, Chris Ammann and Mark Mengert, their shared history behind Tag's inception just proves how real the film's inspiration actually is.
Tag's infamous game began at Gonzaga Preparatory School in Spokane, Washington, where a group of 10 friends bonded over the childhood game in the 1980s. Playing up until their last day of high school in 1982, the stakes would keep raising in this game, until participant Tombari was left to carry the game's greatest burden: being "It" for life. At least, that was until the group reunited almost a decade later, to kick off the almost 30-year game that they still have going right now. A new variant with legally binding rules built in: all of February is fair game, you can't tag back the person who just tagged you. In addition, you have to answer truthfully, without hesitation, about your tagged status.
With those rules in play, there have been a lot of crafty tags, with just as creative traps as show up in the movie set in real life to lure players into their temporary dooms. Everything from dressing up as an old lady to tag a friend in the park, to hiding in someone's trunk just to tag them out, has been used to further this exercise in brotherly bonding. Eventually, this game became the subject of a Wall Street Journal story, which then inspired fellow Gonzaga Prep alum Todd Steilen to kick off the script that would eventually become Tag. And the rest is coming to a theater near you this weekend.
Now, just to sell how outrageous the true story of Tag is, think back to the film's trailer. If you haven't seen it, we'll include it below, but there's one particular gag that stands out: Ed Helms' Hogan gets tagged by Jake Johnson's Chilli at his father's funeral. Believe it or not, that's a real tag from the actual game that the Gonzaga Prep boys have been playing for so many years, with Patrick Schultheis being the victim of the group. And before you ask how a person could get away with such a ploy, Schultheis mentioned in a CBS Sunday Morning interview that it was something that his father would have totally been cool with. Keeping that in mind, check out the trailer for Tag again, below.
Trying to figure out which is more ridiculous between the film Tag or the actual Gonzaga Prep game of Tag is a daring feat. Fiction and reality blend pretty scarily, as reading more into the story of the film's inspiration only turns what looked like a simple studio comedy into an increasingly accurate biopic for the group that inspired so many to keep playing. If the reaction of Mike Konesky, one of the Gonzaga 10, is any indication, this film has done its job in telling their group's story -- no matter that some of the details have been changed to make an action-comedy such as Tag.
Tag is heading to theaters in early showings on Thursday night. So if you're heading to the theater for a later screening, watch out for the impromptu games that will undoubtedly break out in the parking lot.
Your Daily Blend of Entertainment News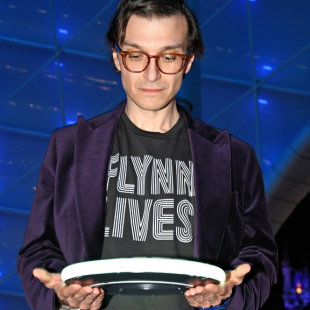 Senior Movies Contributor
CinemaBlend's James Bond (expert). Also versed in Large Scale Aggressors, time travel, and Guillermo del Toro. He fights for The User.