12 Under-The-Radar Summer Movies You're Going To Want To See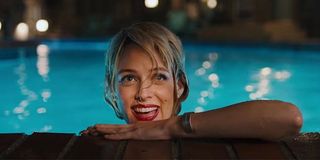 The summer season has traditionally been one of the best times of the year for movie fans. Warmer temperatures usually bring the biggest and most eagerly anticipated tentpole movies to air-conditioned theaters. This has been true for decades but now studios have realized that blockbusters can perform when slotted anywhere on the calendar, as movies like Black Panther, Jumanji: Welcome to the Jungle and Beauty and the Beast can attest to. Yet, even though you can now see huge movies throughout the year, the summer is still king.
This summer is no different, with lots of great films, including an animated sequel 14 years in the making, giant dinosaurs, even more giant sharks and enough Star Wars and Marvel to fill a certain mouse's coffers for life. But this isn't about those movies. This is about the ones that you maybe haven't heard of, the ones that don't have powerful brand names or audience recognition or receive a ton of coverage. Summer tentpole movies cast a long shadow and often lost in all that hype and hoopla are other under-the-radar movies that are worth checking out.
Perhaps you are tired of the same kind of blockbusters year after year. Or maybe you got MoviePass and are looking to expand your cinematic diet. Either way, there are movies hitting this summer that are worthy of your attention. Some have incredible talent behind them, others tell an unbelievable true story and some just look simply bonkers. This summer includes all the above and more. Take a look below to see the 12 Under-The-Radar Summer Movies you're going to want to see.
Adrift
There is little more appealing to an adventurous spirit and sense of wanderlust than setting out to sail the open ocean. In this true story, a young couple, played by Shailene Woodley and Sam Claflin, sail into the ocean, only to encounter a massive hurricane that blows them wildly off course. Lost, injured and with little hope of rescue they must try to survive with only each other to rely upon. Adrift comes from Baltasar Kormákur, director of Everest and 2 Guns and writers Aaron and Jordan Kandell who were involved in the story for a much happier sailing movie, Moana. The harrowing tale looks to capture how the human desire for adventure often backs up against the harsh and unforgiving realities of nature. These sorts of survival stories, like 127 Hours and Into the Wild, are always fascinating for what they tell us about the human spirit and the will to survive.
Release Date: June 1st
American Animals
This seems to be the summer of amazing true stories and things get dark and dangerous with American Animals. From writer and director Bart Layton, the documentary filmmaker behind 2012's The Imposter comes the true story of four friends who, seeking meaning and excitement in their lives as they race toward adulthood, attempt to pull off an audacious art heist, taking cues from cinematic heists to plan the crime. The film has a unique structure as it unfolds via multiple perspectives and the trailer teases a story that is both funny and ridiculous and also has some real darkness to it. American Animals stars Evan Peters, Barry Keoghan, Blake Jenner and Jared Abrahamson. Who doesn't love a good heist movie? American Animals looks to be bringing something different and unique to the genre in this stranger-than-fiction tale.
Release Date: June 1st
Hearts Beat Loud
If you're looking for a heartwarming story that will also make you wish you spent more time with your parents, look no further than Hearts Beat Loud. This film, from The Hero director Brett Haley, tells the story of a widower facing the reality that his daughter will be heading off to college soon and attempting to connect with her and keep her close through their shared love of music. The two unexpectedly find one of their original songs going viral and must decide what to do as they each reach a crossroads in their life. Hearts Beat Loud was a hit at Sundance and SXSW and looks to be one of the feel good movies of the summer. This musical drama stars Parks and Recreation's Nick Offerman and future Iris West, Kiersey Clemons. The duo, who will perform original music written for the film, will be joined by Ted Danson and Toni Collette.
Release Date: June 8th
Won't You Be My Neighbor?
The 50th Anniversary of Mister Rogers' Neighborhood earlier this year has brought renewed attention to the iconic TV show and its incomparable star. While Tom Hanks will soon be playing the beloved TV personality in You Are My Friend, a new documentary will be looking at the life, legacy and lessons of Fred Rogers. Won't You Be My Neighbor? premiered at Sundance earlier this year and by all accounts it is everything you would imagine it to be, an inspiring tribute that warms the heart and wets the eyes. The film comes from Morgan Neville, the documentarian behind the Oscar-winning doc, 20 Feet From Stardom. Even as someone who didn't watch Mister Rogers' Neighborhood, the trailer for Won't You Be My Neighbor? gave me nostalgic feelings for the seminal program in children's television and hopefully this documentary introduces its messages of kindness to a new generation.
Release Date: June 8th
Hotel Artemis
The trailer for this just dropped recently, announcing what could be the most fun, pure action movie of the summer. Starring Sofia Boutella, Dave Bautista, Jeff Goldblum, Sterling K. Brown, Jodie Foster and a whole host of other talented actors, the cast alone is worth the price of admission, if only to see who can chew the most scenery. This film marks the directorial debut of Drew Pearce, who was involved on the story side of Iron Man 3 and Mission: Impossible - Rogue Nation. In a riot-torn 2028 Los Angeles, criminals seek refuge and medical attention at the mythical Hotel Artemis, a hospital for criminals. There, Jodie Foster's Nurse tends to murderers, thieves and reprobates so long as they follow the rules of the establishment. When a crime boss comes to the Artemis looking for trouble, a group of criminals must band together to get out alive. I don't know if Hotel Artemis will be good or terrible, but I have trouble seeing how it won't be entertaining.
Release Date: June 8th
Hereditary
We've spoken at length about the horror renaissance of the last few years and 2018 is already off to a solid start with Unsane and A Quiet Place. The next horror flick up with a ton of buzz around it is Hereditary, the directorial debut of Ari Aster who also wrote the film. Hereditary tells the story of the Graham family, who upon the passing of the family's matriarch, begins to discover the dark secrets that accompany their family legacy. You're going to want to see this movie because the early word out of Sundance and SXSW is that this movie is really, really scary. As in nightmarishly traumatic and terrifying. Still not sold? Hereditary stars Gabriel Byrne, the brilliant Ann Dowd and Oscar nominee Toni Colette (who appears twice on this list). A creepy kid, dead birds, and unsettling facial expressions, Hereditary basically has all the hallmarks of the kind of horror that keeps the nightlight industry afloat. If the early word is to be believed, this is a modern horror classic.
Release Date: June 8th
Tag
Earlier this year, Game Night showed how much fun it can be to watch a cast of talented actors all playing a ridiculous game... and now comes Tag. Using a much simpler premise than Game Night, Tag finds a group of longtime friends competing in an elaborate annual game of that most simple of childhood games: tag. Personally, once I hit a certain age, we were too cool to call it tag and instead called it 'Manhunt' and it was played at night. This game of tag features an all-star cast of players, doing whatever it takes to tag the untaggable Hawkeye. The cast includes Jeremy Renner, Annabelle Wallis, Jon Hamm, Isla Fisher, Rashida Jones, Leslie Bibb, Ed Helms and Hannibal Buress. Director Jeff Tomsic's credits primarily include work in television and stand-up comedy so it's tough to judge what he brings behind the lens, but I'm counting on the comedic talent in front of the camera to deliver on the hilarious opportunities this premise provides.
Release Date: June 15th
Under the Silver Lake
Of all the movies on this list, this is the one I'm most excited about. From writer and director David Robert Mitchell, the filmmaker who brought us It Follows, comes this neo-noir film starring Andrew Garfield, Riley Keough, Jimmi Simpson and Topher Grace. Andrew Garfield stars as Sam, a young man who becomes obsessed with finding beautiful neighbor Sarah (Riley Keough), who mysteriously disappeared. The trailer shows Sam conducting a Brick-esque investigation to find his lost love that takes him on a journey through a Twin Peak-sian Los Angeles in search of Sarah and perhaps the answers to much bigger questions he never thought to ask. This movie looks trippy and funny and thrilling and visually stunning. Under the Silver Lake doesn't premiere until Cannes next month so early word is still TBD, but I think the talent involved in this one justifies high hopes.
Release Date: June 22nd
Sorry To Bother You
The second surrealist movie on this list, Sorry to Bother You looks positively bonkers and if I'm being honest I have no idea what this movie is, and that makes me want to see it all the more. This fantastical comedy is set in an alternate reality of present-day Oakland where a telemarketer, played by Lakeith Stanfield, discovers that the key to professional success is speaking with a white voice (provided by the brilliantly cast David Cross). One of the big selling points in this film is Lakeith Stanfield, whose star continues to rise after his performance in Get Out and his scene-stealing turn as Darius on Atlanta. This movie looks patently absurd and riotously funny and quite unlike anything else out there right now. Oh and Boots Riley's directorial debut also has unfairly talented and funny cast, including Tessa Thompson, Armie Hammer, Patton Oswalt, Danny Glover, Terry Crews and Steven Yeun.
Release Date: July 6th
Eighth Grade
This summer marks the debut of a ton of fresh filmmaking talent but perhaps none as noteworthy as Bo Burnham and his directorial debut, Eighth Grade. Bo Burnham first became a viral sensation as a musical comedian and he has built out his comedy career in the decade since. Now, after acting roles in The Big Sick and Rough Night, he steps behind the camera for a comedy he is writing and directing. The film follows Elsie Fisher's Kayla as she struggles to finish her last week of middle school before beginning her high school journey. Eighth Grade looks to capture the incomparable awkwardness of the middle school years as kids are just beginning to figure out who they are. Kids in movies and television especially don't always get portrayed in the best light or in a way that feels real but Bo Burnham looks to have really nailed what its like to be that age in a way that comes off as genuine and sincere.
Release Date: July 13th
BlacKkKlansman
An African American man becomes the leader of a chapter of the Ku Klux Klan: it might sound like a sketch from Chappelle's Show, but this is a true story. Produced by Jordan Peele and written and directed by Spike Lee, BlacKkKlansman tells the true story of Ron Stallworth, a Colorado police officer who, in 1978, conducted an undercover investigation into the notorious group. We have yet to see anything from this film, but it will compete for the Palme d'Or at the Cannes Film Festival next month. The story itself is fascinating and the material is right up Spike Lee's alley. Portraying the role of detective Ron Stallworth is Ballers' John David Washington, who is joined by Topher Grace and Adam Driver and Spider-Man: Homecoming's Laura Harrier. This crime drama feels timely and the perfect story for the director whose career has defined issues of race on screen and who has also proven adept at the crime genre in films like Inside Man and Summer of Sam.
Release Date: August 10th
Captive State
We have yet to see much of anything from Captive State but this sci-fi thriller has a lot of the right elements to think that this could be a surprise genre success. Directed by Rise of the Planet of the Apes director Rupert Wyatt, and written by Wyatt and his wife, Erica Beeney, Captive State tells an intriguing sci-fi story. Set in a future Chicago living under a decade-long occupation by an extra-terrestrial force, the film explores the lives of the collaborators and the dissidents. There was a heated bidding war for the rights to the film, which stars Vera Farmiga, Ben Daniels and John Goodman. This sort of subject matter is always fascinating and it does what all good sci-fi does in that it shines a mirror on situations in our own world. Shows like Battlestar Galactica and Colony have also dealt with the blurred lines between terrorist and freedom fighter when living under occupation so I am excited to see what Wyatt and Keeney can do with such a ripe premise.
Release Date: August 17th
Your Daily Blend of Entertainment News
Nick grew up in Maryland has degrees in Film Studies and Communications. His life goal is to walk the earth, meet people and get into adventures. He's also still looking for The Adventures of Pete and Pete season 3 on DVD if anyone has a lead.