Ocean's 8 Ending: What Happens, And Why It Works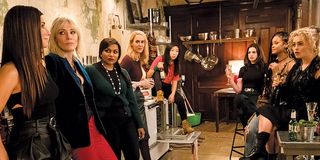 In the wake of the #MeToo and #OscarsSoWhite movements, there has been a call for more inclusion and diversity in the filmmaking industry. And while all-female movies like the recent Ghosbusters remake were met with massive backlash, Ocean's 8 fared far better. Gary Ross' heist film was a fun ride with an all-star cast, and managed to accrue an impressive amount of money at the box office. Part of the reason for this success is no doubt Ocean's 8's thrilling and surprising ending heist, which may have given the film enough shocking moments to bring on a sequel. Here's exactly how it all went down.
How They Pulled It Off
The Ocean's franchise is known for its exciting heists, combined with signature cinematography and editing. Ocean's 8 took us from Vegas to New York, at the annual Met Gala. The team of seven women was assembled and took different roles in the big heist, which included deep undercover work by Sarah Paulson's Tammy.
On the night of the event, designer Rose (Helena Bohman Carter) helps dress Anne Hathaway's delightfully abhorrent Daphne Kluger. Lou (Cate Blanchett) drugs Daphne's soup at dinner, causing her to run to the bathroom to be violently ill, and allowing Constance (Awkwafina) to slip the targeted Cartier necklace off Daphne's neck. Then Amita (Mindy Kaling) took the necklace apart and separated the diamonds. When Tammy produced the fake necklace, suspicions are lowered, allowing each member of the crew to take pieces of the real necklace out discreetly.
It's an almost dizzying sequence, with quite a few roadblocks in the way of the ladies' victory. There are plenty of surprising moments in the overall sequence, and since there were large gaps in the plan that the audience wasn't privy to, its doubly exciting.
The Extra Layers To Debbie's Plan
Sitting in the audience of Ocean's 8, one comes to realize that the big heist is completed fairly early into the 110 minute runtime. There's a substantial third act in the wake of Debbie plan, where Sandra Bullock's protagonist breaks down a few more details that she kept from the ladies.
To start, she had to pin the heist on somebody else. This person came in the form of Debbie's ex and the man who sent her to prison, Claude Becker (Richard Armitage). When the crew was escaping the Met Gala with their pieces of the Cartier necklace, Debbie walked by Claude and slipped a piece of it into his pocket. This was used to frame him, especially when the authorities are eventually tipped off.
The big final gag of Ocean's 8 comes when it's revealed that the Toussaint wasn't the only piece of jewelry swiped from the Met Gala. In the midst of the chaos and search for the necklace, the Heavenly Bodies exhibit was cleared out of guests. During this time, Debbie managed to also steal all of those antique pieces of jewelry, ultimately upping the price and allowing for the eighth member of the team to get an equal cut.
Daphne Kruger Steals The Show
The feedback most commonly associated with Ocean's 8's performances are that Anne Hathaway basically wins the entire movie. Hathaway plays shallow actress Daphne Kruger with pitch perfection, and really chews the scenery in every one of her scenes. And while she was a great source for a punch line and an eye roll, Kruger ended up being more than just the target of Debbie's heist.
It turns out Daphne wasn't as oblivious as she thought, and realized Rose Weil was being shifty as they were preparing for the Gala. While she had the ability to turn the team over to the authorities, Lou and Debbie got her involved instead. She assists in framing Claude Becker, while also keeping James Corden's insurance fraud investigator off the heels of the group.
Daphne's surprising capability is one of the threads that seems easiest to pull for a potential Ocean's 8 sequel. Her celebrity (especially as a new film director) will likely give them access to new heist opportunities, allowing the ladies to get back together. We'll just have to wait and see.
James Corden Isn't Great At His Job
At a moment where Ocean's 8 had the potential to dip in pacing and energy, James Corden makes his debut as insurance fraud investigator John Frazier. He brings a ton of excitement and his brand of humor into the role, but he's not really great at his job. When Frazier confronts Debbie for being present at the Met Gala, he's quick to take her alibi and move on. He just wants someone to pin the crime on, and is all too happy to have Claude Becker arrested for his "crimes." While this works out for the plot of Ocean's 8, the guy kinda needs a demotion.
When John Frazier and Debbie Ocean meet in New York, he's fairly certain she's the one responsible for the disappearance of the Toussaint necklace's disappearance. He had a history with the Ocean family (more on them later), and knows that it can't be a coincidence that the film's protagonist was present at the place of such a massive theft. But then he quickly lets it go, and is happy to pin it on Becker as long as it means his obligations are filled. Lucky for Debbie.
Those Quick Cameos
Part of what makes a reboot or spinoff movie is the ability to function outside of the greater franchise. This is one of the ways Ocean's 8 succeeds, as it doesn't rely on the lore or characters that audiences grew accustomed to in the most recent franchise. Instead, the nods are subtle and quick, and only a few quick cameos end up appearing in the finished product. In fact, Matt Damon filmed his own role, which ultimately ended up on the cutting room floor. And while you might spend the film's final moments expecting George Clooney to pop out of his grave, it never happens.
Instead, Elliot Gould's Reuben Tishkoff pops up, as does Qin Shaobo's almost superpowered Yen. Reuben shows up during the film's first act, shortly after Debbie is released from prison. After visiting her brother's grave (RIP Clooney), Reuben meets her outside. He gives her some advice regarding her long awaited scheme, and is dressed in his typical flamboyance. But after his brief scene, we don't see him again.
Yen's appearance brings one of Ocean's 8's most shocking moments. When Debbie reveals her hidden plan for more money, we learn it was Yen who snuck into the Met and used his acrobatic skills to steal the Crown Jewels. He's apparently an old pal of Cate Blanchett's Lou, and we see as he navigates the heist with the same uniqueness as he did over a decade ago.
Your Daily Blend of Entertainment News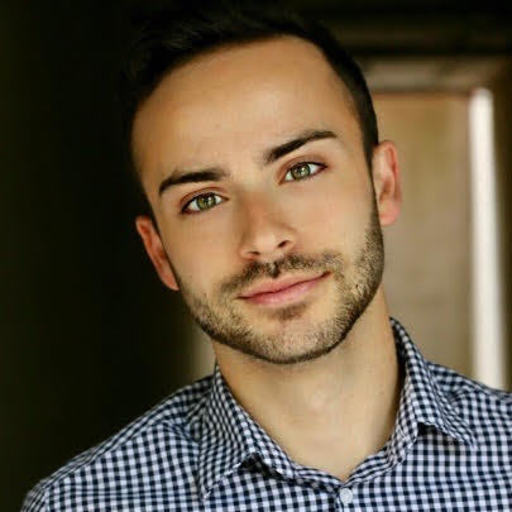 Corey was born and raised in New Jersey. Double majored in theater and literature during undergrad. After working in administrative theater for a year in New York, he started as the Weekend Editor at CinemaBlend. He's since been able to work himself up to reviews, phoners, and press junkets-- and is now able to appear on camera with some of his favorite actors... just not as he would have predicted as a kid.