Star Trek 4 Shouldn't Happen Without Chris Pine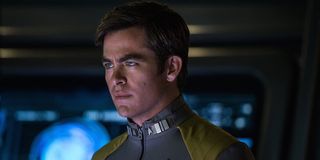 For nearly a decade, the Star Trek reboot film series has helped keep the Gene Roddenberry-created franchise in the public consciousness. Set in the Kelvin timeline, Star Trek, Star Trek Into Darkness and Star Trek Beyond depicted alternate versions of Captain James T. Kirk and the crew of the U.S.S. Enterprise going on their own adventures, and although they haven't been the biggest hits with hardcore Star Trek fans, critically speaking those first three movies did well overall. Over the last two years, there's been slow, but steady movement towards getting a fourth entry in this series, informally known as Star Trek 4, off the ground, but last Friday, the news broke that both Chris Pine and Chris Hemsworth walked away from the project due to pay disputes. While Hemsworth's participation in Star Trek 4 isn't quite as necessary (with our own Dirk Libbey saying Chris Pine isn't needed at all), if Paramount and Skydance Media aren't able to work out a new arrangement with Pine so he can reprise James Kirk, then Star Trek 4 shouldn't happen at all.
For those who need a refresher, around the time Star Trek Beyond hit theaters in 2016, it was announced that Star Trek 4 would revolve around James T. Kirk meeting his father, George Kirk, who was played by a pre-Thor Chris Hemsworth and died at the beginning of Star Trek. After more than a year and a half of not hearing any major updates on how Star Trek 4 was coming along, it was finally announced that the project is moving forward with S.J. Clarkson in the director's chair. Needless to say, Chris Pine's absence complicates things, as Pine wants Paramount and Skydance to stick with the existing deal he already had in place with them, but the companies want him and Hemsworth to take a pay cut so that Star Trek 4 can stick to a budget. Zachary Quinto, Zoe Saldana, Karl Urban, Simon Pegg and John Cho are already set to close deals to return, but as of right now, there's no word on Pine stepping back to the negotiating table.
Star Trek 4 will already lack one main cast member since Anton Yelchin, who played Pavel Chekov, died in June 2016. Losing another would be a setback regardless, but since it's Chris Pine, that's especially bad. For all intents and purposes, Pine's Kirk and Zachary Quinto's Spock have been the faces of these Star Trek movies. William Shatner and Leonard Nimoy will always be the definitive Kirk and Spock, respectively, but for a generation that's grown up on these reboot movies, it's Pine and Quinto that embody these roles. Pine has had three movies now to improve his depiction of Kirk without it coming off as a cheap imitation of Shatner. Not to mention that ever since 2009's Star Trek, Pine's fame has increased significantly thanks to movies like Hell or High Water, Into the Woods, Wonder Woman and A Wrinkle in Time. If anything, his presence would now draw more people to see these Star Trek movies.
In any case, Star Trek 4 losing its main actor is a huge setback, and while I can't blame Paramount for wanting to work with a smaller budget on this movie given that Star Trek Beyond underperformed at the box office, the studio should be working diligently to persuade Pine to come back. Otherwise, there's no point in even making the movie. Assuming that Chris Pine doesn't return to Star Trek 4, there's one of two choices that Paramount could make.
The first is they recast James Kirk, which is certainly doable, but wouldn't be wise. If this recasting had happened for Star Trek Into Darkness, then maybe it could have worked, like how Mark Ruffalo was brought in to play Bruce Banner/The Hulk in the Marvel Cinematic Universe after Edward Norton's sole appearance in The Incredible Hulk. But with three Star Trek movies under his belt, it'd just feel weird for Pine to be replaced by someone new this late in the game. This isn't like the Tim Burton/Joel Schumacher Batman movies, where the connectivity between movies was loose and Val Kilmer and George Clooney were easily able to fill in as Bruce Wayne after Michael Keaton departed. Also, given that the Star Trek franchise finally is back in the TV realm with Discovery on CBS All Access and the series centered on Jean-Luc Picard on the way, it's not like these reboot movies will go on for another decade or more, or even need to. For all we know, Star Trek 4 is meant to wrap up this film series, so do you really want a new actor filling in for Pine this late in the game?
The other option is that Star Trek 4 is rewritten so that James Kirk isn't in the story at all, which would be an even bigger mistake. The original Star Trek characters form one of the most well known casts in all of pop culture, but without Kirk sitting in the captain's chair, it just wouldn't feel like a proper adventure starring the Original Series era characters. It's one thing for Kirk to be separated from his crew during a story, but to be entirely absent is just wrong. If you want to end Kirk's story, at least have the decency to do it on screen rather than just someone mention what happened to him. Say what you will about Star Trek Generations, but at least he we saw him go out as a hero. Overall, this is a bad situation Star Trek 4 finds itself in, and if Paramount can't entice Pine to re-negotiate, then there's no need for the movie even being made. Star Trek Beyond had its issues, but at least it had a straightforward enough ending that we could potentially walk away from this film series and be satisfied with a clean trilogy that didn't leave any cliffhangers.
Star Trek 4 doesn't have an assigned release date yet, so stay tuned to CinemaBlend for that information, whether or not Chris Pine and/or Chris Hemsworth will return to the movie and other updates concerning its progress. In the meantime, feel free to look through our 2018 release schedule to plan your trips to the movie theater later this year accordingly.
Your Daily Blend of Entertainment News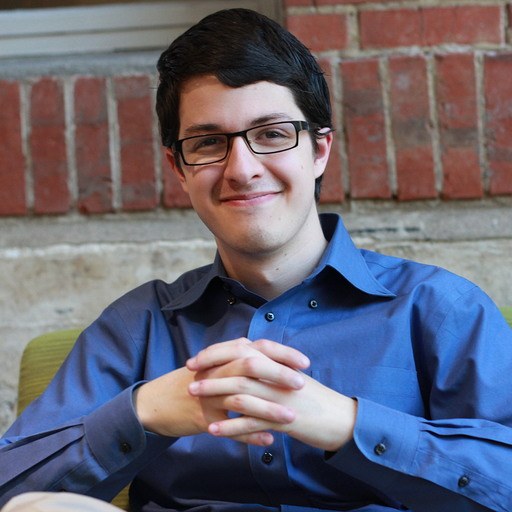 Connoisseur of Marvel, DC, Star Wars, John Wick, MonsterVerse and Doctor Who lore. He's aware he looks like Harry Potter and Clark Kent.