AMC Stubs A-List Service Is Growing Very Quickly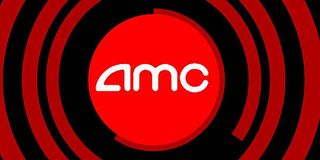 It's been a changing year at movie theaters, with a slew of new subscription plans cropping up. Those plans have helped to get butts into movie theater seats, but the race to see who will be top dog is still happening. AMC Theaters introduced its own plan earlier this summer, and since AMC Stubs A-List was first introduced, the service has rapidly added subscribers. Just a few short weeks after breaking the 100K mark, AMC Stubs A-List has announced its growth has not slowed down one bit. The latest report from the theater chain says that a whopping 260,000 subscribers have already joined the service.
This week, the popular theater chain revealed that it has added a slew of subscribers since Stubs A-List became available back in June, more than a quarter million, in fact. To give you an idea of how many subscribers that really is for AMC, the company has also revealed that 4% of the theater chain's attendance in the United States was from Stubs A-List users. That number even grows to 5% when you count other tickets bought by people who are a part of the the Stubs A-list program.
The growth is happening rather rapidly, as AMC is also reporting that 85,000 subscribers were just added in the last two weeks.
AMC's plan is a little bit different from some of the other offerings out there. You can obviously only use Stubs A-List at AMC theaters, and the benefits are in addition to the regular Stubs benefits that are still an option for the theater chain. AMC's plan costs $19.95 a month and allows subscribers to see up to three movies every week. The theater chain also allows its users to access 3D and IMAX movies, which is a benefit some of its competitors do not offer. In addition, subscribers can also pre-order tickets for future showings of a movie, and tickets can be accessed online, which makes it different from competitors like MoviePass.
One other thing about Stubs A-List that the theater chain is now reaffirming is that subscribers are locked in to the specific package for 12 months. Right now, some of the other subscription theatrical services have been making changes on the fly, but AMC had already had 12-month protection on the cost of its subscription. Now, it has added "12-month protection against any changes in the terms or benefits of the new program." So, if you decide to join Stubs A-List right now, you will be given the exact same benefits and protections for at least one calendar year.
At the time the new service began, AMC had a goal of hitting 500,000 subscribers by the same time the following year. Only a couple of short months in, the movie theater chain is more than halfway there. We'll have to wait and see if the service keeps picking up in the coming months, but we'll be sure to keep you posted as changes continue to come to the movie business as a whole.
Amazing Race & Top Chef superfan with a pinch of Disney fairy dust thrown in. If you've created a rom-com I've probably watched it.
Your Daily Blend of Entertainment News
Thank you for signing up to CinemaBlend. You will receive a verification email shortly.
There was a problem. Please refresh the page and try again.