2018's Summer Blockbusters, Ranked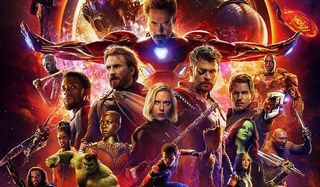 With just a couple weeks left in August, the summer movie season is pretty much over. All of the massive tentpoles have dropped, and to varying effects, they've either sank or swam in their financial fates. However, that doesn't mean we can't evaluate them on artistic merit. In fact, now's the perfect time to cull the wheat from the chaff in terms of what went into theaters during the summer of 2018. And in our efforts, we ran through our memories, fond or otherwise, of the 18 big ticket players of this past season and ranked them according to the criteria we set out above. Don't pack away the sunscreen just yet, as it's time to run through who won and lost in summer 2018.
18. Mile 22
Every list has to have a loser, and this summer just happened to give us an easy out when it came to who would land in last, all at the expense of Mile 22. While the normally effective team of Peter Berg and Mark Wahlberg can usually be depended on to land a solid portrait of heroism, their efforts to go to the extremes that only a Cannon film could know and love were a total mess. While the sequel went into development shortly before this opened in theaters, let's just hope it's a threat as hollow as this movie's story.
17. The Meg
It's not hard to make a shark movie into a masterpiece of dumb fun. At least, that's what we thought before The Meg went to theaters. Seeing Jason Statham and his cast of clumsy shark bait stack up against a really well-aged Megalodon was something that looked like it'd be the party of the summer. Instead, it took itself too seriously, handicapped itself by aiming for a PG-13 action movie rather than an R-rated shark hunt, and left critics and audiences divided. Oh man, what could have been.
16. The Darkest Minds
The YA franchise machine needs to die, and The Darkest Minds is the latest proof of this. With a dull product that couldn't even provide a decent trailer, this latest stab at turning a young adult series with at least three books into an instant money-maker has failed. There's plenty of YA books out there that'd make fantastic films, and this isn't a message to stop appealing to this audience. Rather, it's a plea to studios to stop automatically adapting a series that could, if done right, make for more movies. Let these darkened minds be your best, and final, example why.
15. Mamma Mia: Here We Go Again
Sequels to non-franchised properties are really, REALLY hard to make, especially if you're trying to do them right. But if there's any harder benchmark to succeed with in Hollywood, it's now the sequel to a jukebox musical. After Mamma Mia! used up all of the best ABBA songs, Mamma Mia: Here We Go Again decided to not only re-use some of them, but to also bring in some of the second tier songs that are harder to shoe-horn into a musical dramedy. Throw in some Godfather Part II prequelizing that is derailed by bad editing, and you've somehow got a financially viable film -- just not a very good one.
14. Skyscraper
Dwayne Johnson used to go by the name of The Rock, which is interesting, considering his latest film Skyscraper had the weight of just an object at the box office. A Die Hard clone with Johnson being his usual charming/kick-ass self should have been a soft sell, especially as it showed off beautiful Hong Kong as its setting. Yet again, we see a story of a film that's not fun enough to enjoy, and not solid enough to take seriously. However, at the very least, it's still easy to love Dwayne Johnson, even in something like this.
13. The Equalizer 2
You'd figure that the reason The Equalizer 2 brought Denzel Washington and Antoine Fuqua to their first sequels is because the film had something special in mind to attract them. Apparently, that wasn't the case at all, as it was a "more of the same" sequel that the audience ended up getting. If you're ok with just sitting down to a repeat, that's fine. But much like pure comedies, pure action flicks need to amp it up just that extra mile in order to be interesting. If there's ever an Equalizer 3, maybe they'll remember that lesson in the script phase.
12. Ocean's 8
We're starting to climb out of the depths of summer 2018's offerings and head into the light thrills that we got to experience throughout these dog days. And what better way to sum up Ocean's 8 than "light thrills," as the film wasn't exactly the bat crack that the original Ocean's Trilogy was. That said, it was certainly a refreshing movie, and if Sandra Bullock and her crew are having fun, it's hard not to smile and have some of that fun yourself. It may not have struck it rich, but this one could make a killing on home video if the crowd is loud enough.
11. Teen Titans Go! To The Movies
This summer was another one of those years where the animated market seemed a bit barren. While that's kind of a bad thing, it's also a good thing when you take into account how easily Teen Titans Go! To The Movies might have gotten in the shuffle. Despite the story needing some more focus, this was actually a pretty fun movie that showed DC Comics being able to not only poke jokes at the competition, but also itself, in equal measure. If Stan Lee can make a cameo poking fun at his ability to make cameos in the MCU, it's clearly a film worth mentioning.
10. Tag
If Tag were an ice cream, it's be Neapolitan, solely because it doesn't know what type of movie it wants to be and tries its hand at everything it thinks it can get away with. It hurts the film, particularly in the last act's big reveal, but this interesting hybrid of a biopic and a blockbuster comedy still lands some solid laughs throughout its ensemble. In particular, Jeremy Renner's psychotic champion who'll do anything to win really makes his absence from Avengers: Infinity War and Mission: Impossible - Fallout kinda worth it. Certain sections of this movie purr when it comes to the comedy, making the film's faults non-fatal, but still annoying.
9. Hotel Transylvania 3: Summer Vacation
Are you sitting down? Good, because the following statement might make you a bit unbalanced: Hotel Transylvania 3: Summer Vacation is a solid Adam Sandler movie. In fact, it's probably the best of the trilogy. Somehow, the family friendly humor mixed just right with the pop culture references, and the Drac Pack delivered a pretty funny comedy everyone could enjoy. It's both funny and sweet, with a healthy dose of sight gags that actually made the 3D worth it for a change. Not to mention, you may never get bigger laughs out of a Bruno Mars themed gag than you will out of Hotel Transylvania 3, and we're well into the woods in that respect.
8. Solo: A Star Wars Story
Could Solo: A Star Wars Story have been better? Yes, definitely. The tonal mish-mash of the film turned what could have been a solid hit into a bit of a messy film. But did it deliver the escapism that one would expect from a Star Wars film? Indeed it did, as the film that folks deemed to be a total mess before release managed to be a fun and exciting adventure, reminiscent of Ron Howard's earlier films. It's a shame they didn't hire him in the first place, as one can only imagine what he could have done with a more consistent product.
7. Ant-Man and The Wasp
Marvel Studios bummed the entire universe out with the juggernaut that was Avengers: Infinity War... and then it decided they were still going to release another film after that! It's a good thing too, because despite how it fits into the chronology of the Marvel Cinematic Universe's timeline, Ant-Man and The Wasp is the super-powered comedy romp everyone could have used to snap to their senses. Paul Rudd and Evangeline Lily are one of the most effective teams in the MCU, and with a bench of fun characters that runs straight into the Quantum Realm, Peyton Reed's sequel becomes a prime example of what a summer movie should be.
6. Disney's Christopher Robin
Now we start running into the heaviest of hitters this summer, and oh bother, does Disney's Christopher Robin hit with a honey-coated fist of emotion. Bringing the silly old bear and his Hundred Acre Wood friends back to the big screen, this movie also gives us one of the most spirited Ewan McGregor performances in some time. Once his titular character finds his inner child, it's hard to shake just how fun he is to watch, though this film also includes the right amount of drama to make that transformation truly earned. More of this please, Disney.
5. Jurassic World: Fallen Kingdom
It's been said before and it needs to be said again: hiring J.A. Bayona as the director of Jurassic World: Fallen Kingdom is the best idea in the history of fantastic ideas in this new Jurassic World run of dino panic. What starts as a standard island adventure soon shifts into a gothic horror film with prehistoric creatures running left and right, central among them all the infamous Indoraptor. And all the while, Chris Pratt, Bryce Dallas Howard and their posse of prehistoric preservation pals make this journey a human endeavour as well. What the hell are they going to do for Jurassic World 3?!
4. Deadpool 2
A note to the person or persons/government entity that leaked the test footage for the original Deadpool: show yourself and collect your royalties. As if the first film wasn't fun enough, this year's Deadpool 2 upped the action and the laughs to such a height that, to Wade Wilson's point, this probably killed any chance of Deadpool 3 being any good. Still, it is going to give us an X-Force movie, and if we've learned anything from the Deadpool series, it's that it performs its best under pressure, in high heels and set to Cher's "If I Could Turn Back Time." Bravo, Mr. Wilson. Bra-fucking-vo.
3. Mission: Impossible - Fallout
Much like Tom Cruise and his seemingly ageless visage, Mission: Impossible - Fallout is the latest proof that the franchise it's continuing hasn't lost a step in its current run. It's been a hell of a run since Mission: Impossible 3 returned the series to form, and this Henry Cavill-enhanced entry broke an entire bathroom's worth of competitors on its way to the hearts of the audience members. Christopher McQuarrie has such tight action sequences in this film that you can feel it holding its breath out of tension, making for some of the most memorable stunts known to man. Yet again, the mission of top shelf excitement has been accomplished.
2. Avengers: Infinity War
10 years, numerous heroes and at the time 19 movies into Marvel Studios' three phase deep cinematic universe, Avengers: Infinity War decided to pack as many heroes as they could onto the big screen. Through whatever thematic and movie-making sorcery they had to use to do it, the Russo Brothers delivered the perfect "end" to an epoch in history that defined not only these movies have been, but also where they're going. Everyone gets their own character beats, so many loose ends get set up for the big tie-off and even the most mistreated Avengers get their "nailed it" moment. Above all, the film ends on the obvious cliffhanger, but does so in such a manner that you're still crying your eyes out.
1. Incredibles 2
Yes, there's actually a film that (subjectively) could topple Avengers: Infinity War, and it comes from similar circumstances. When The Incredibles deconstructed superhero dramedy and became the gold standard for Disney/Pixar films, everyone wanted a sequel. Writer/director Brad Bird said that he'd oblige provided there was a good enough idea in store for what we'd eventually come to know as Incredibles 2. Almost a full 14 years went by until we finally got that film, and much like its Marvel Studios counterpart, it was worth the wait and then some. Rather than steer into a subpar concept that'd leave the Parr family in an underwhelming adventure, Bird took his time and crafted a narrative that digs deeper into retro thrills, but is even timelier than one would have expected. If there's one film that kicked all of the asses this summer, and still left all involved wanting more, this is the one -- full stop.
This poll is no longer available.
Your Daily Blend of Entertainment News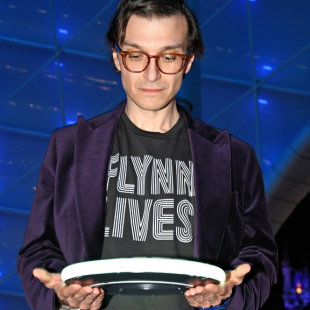 Senior Movies Contributor
CinemaBlend's James Bond (expert). Also versed in Large Scale Aggressors, time travel, and Guillermo del Toro. He fights for The User.