Halloween Box Office: Say Hello To The New All-Time Number One Slasher Movie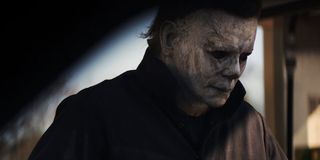 For 22 years, Wes Craven's Scream has ranked as the biggest slasher film of all time. Now, however, Ghostface's reign has come to an end thanks to the epic return of Michael Myers. David Gordon Green's Halloween just had its second strong weekend in a row, pushing its domestic total to $126.7 million, and that's more than enough for it now to be called the biggest hit the horror subgenre has ever seen. Check out the full Top 10 below and join me after for analysis.
Prior to 2018's Halloween, only two slasher films had successfully crossed the $100 million benchmark domestically, and those were both Scream and Scream 2. Beyond that, it's worth noting that no other title has even surpassed $90 million (with the closest being the $89.1 million made by Scream 3). The subgenre has always managed to persist thanks to the fact that stories can be told for very little money and still feature solid production values, but it's not really ever been about big blockbuster releases. Halloween is clearly proving to be an exception, as it's well on its way to become one of the biggest horror movies of all time.
Of course, what makes all of this a bit less surprising is the fact that we are in the midst of a huge horror boom. Halloween may be the latest title from the genre to make crazy money, and it stands somewhat apart because it's a slasher feature, but it is far from the scary film to rake in the cash in the last few years. Andres Muschietti's IT notably crushed records last year, ultimately making over $700 million worldwide, but even Blumhouse Productions - the company behind the new Halloween - is no stranger to new success, having made Get Out, which made a total of $255.4 million globally. Eventually we will see the whole thing reach a tipping point, and numbers will start settling down, but we can celebrate for now.
It's worth noting that Halloween's performance in its second wasn't overly amazing, dropping 58 percent, but Universal Pictures still has to be immensely happy with how the movie is doing. Even in the midst of the aforementioned genre boom there was no guarantee that the feature would click, and clearly people are very happy. Buzz started building weeks in advance thanks to an incredibly successful premiere at the Toronto International Film Festival back in September, and that has now translated into huge ticket sales that should at least remain steady as we move through the film's titular holiday. It's also earned a "B+" CinemaScore, which matches IT and is just slightly under Get Out's "A-."
How things will progress from this point forward is not entirely clear. There should be a nice spike that arrives midweek, as adults sans trick r treaters may find themselves heading to the local multiplex. Beyond that, it looks like its reign at the number one spot is going to come to an end with Bryan Singer's Bohemian Rhapsody set to arrive and get audiences everywhere humming Queen songs.
It's nice to see such good things happening for Halloween, because otherwise this past weekend at the box office was pretty dismal - particularly for new releases. There was only one new title in wide release, Donovan Marsh's Hunter Killer, and as you can see it didn't exactly set the world on fire. The submarine action movie is a project that has been in the works for nearly a decade now, and now one must wonder if it would have been better off just staying in development hell. While there is no reported budget that exists, there's zero chance that $6.7 million is a total that is going to put a smile on any faces.
The two other titles new to American screens this week were David Kerr's Johnny English Strikes Again, and David G. Evans' Indivisible, but you'll notice that neither of them were able to squeeze on to the Top 10. Respectively they placed in 12th and 13th, each making about $1.6 million. In the case of the former, that's a dip from the openings of the other Johnny English titles, the first of which made $9 million and ranked fifth when it came out in 2003; the second coming in eighth place with $3.1 million earned. Of course, it doesn't really matter because the features aren't really made for American audiences. Driving home that point, while Johnny English Strikes Again may be a bomb in the States, its global box office total is already well over $100 million. Basically, it seems like the movie was only released domestically as a courtesy to the limited fans who live in this country.
As for the religion-heavy Indivisible, the movie is the fifteenth release by the studio Pure Flix, and while they did have a minor hit in 2016 with God's Not Dead 2 (which made $20.7 million in its run), they aren't really known for big releases. Indivisible is really a middle-of-the-pack effort for them, with it ranking as the 10th biggest opening from the company.
Lastly, Jonah Hill's Mid90s deserves some ink as well, having expanded from being in four theaters last week to over 1,200 now. The interest in the title was enough to bring it to 10th place with a $3 million total - which is respectable given the size of both the film and the release. It's obviously not as big as something like 21 Jump Street, but Hill's film has been getting solid buzz, and as a directorial debut it can be called a success.
Crazy as it might seem, next weekend will be the first of November 2018, and there's a nice mix of big and small stuff coming out. As mentioned earlier, Bohemian Rhapsody will be landing and is likely to make somewhere in the vicinity of $30 million as it nabs the box office crown. However, fantasy-interested families will also be able to see The Nutcracker And The Four Realms, while Tyler Perry has Tiffany Haddish, Tika Sumpter, and Whoopi Goldberg teaming up for Nobody's Fool. Stay tuned for news on those titles, as well as Suspiria (expanding), Beautiful Boy (expanding), Boy Erased (limited), Bodied (limited) and A Private War (limited)
Your Daily Blend of Entertainment News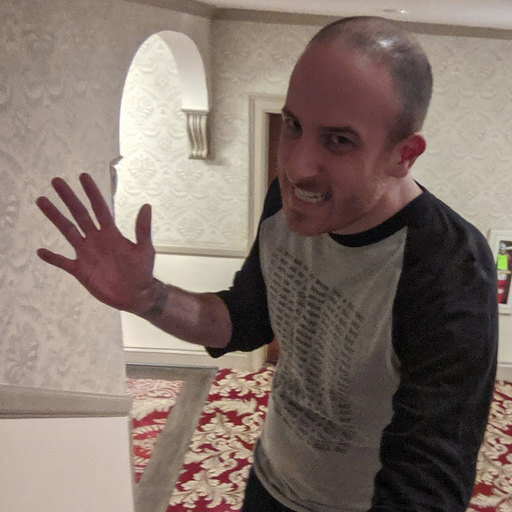 Assistant Managing Editor
NJ native who calls LA home and lives in a Dreamatorium. A decade-plus CinemaBlend veteran who is endlessly enthusiastic about the career he's dreamt of since seventh grade.