The Hateful Eight Composer Denies Taking Shots At Quentin Tarantino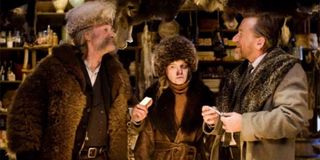 UPDATE: Ennio Morricone has responded to Playboy Germany's article, which quoted him as insulting director Quentin Tarantino. Morricone said he never gave an interview with Playboy Germany, and all of their information is "totally false." He went on to say that he considers Quentin Tarantino "a great director," and he's very fond of their collaboration in The Hateful Eight.
Here's Ennio Morricone's full statement (via IndieWire), attempting to set the record straight:
Original post:
Quentin Tarantino is busy making Once Upon A Time In Hollywood for a 2019 release, but this time around it's unlikely he'll be enlisting the efforts of veteran composer Ennio Morricone. Morricone scored The Hateful Eight back in 2015 after working with Tarantino on some of his various other projects, but in a recent interview with Playboy.de he revealed he doesn't have super fond thoughts about the prominent American director. In fact, he went so far as to call Quentin Tarantino a "cretin." Here's his comment, roughly translated from the original German.
My German is not as smooth as my English; however, the word "kretin" really jumps out in this statement. The popular Italian composer has also worked on a slew of popular films, including Sergio's Once Upon A Time In The West and Once Upon A Time In America, films which Once Upon A Time In Hollywood's title is clearly modeled after. It doesn't really seem as if he respects that sort of nod.
This isn't the first time Ennio Morricone has had some blunt thoughts about The Hateful Eight director. He previously revealed Quentin Tarantino had asked him to work on Inglorious Basterds, but that he wasn't interested due to the grueling schedule he'd worked on previously on projects like Kill Bill Vol. 1 and 2, movies he landed soundtrack credits on. At the time, Tarantino just chose to use a song they'd worked on previously. Then, Morricone changed his mind and did music again for The Hateful Eight. In fact, after the first comments rolled around, Morricone said they were taken out of context and that he has "great respect" for Tarantino, so perhaps he also didn't choose his words carefully this time around?
Either way, the 90-year-old composer has been in the business a long time and has seen a lot of famous directors come and go. While he says he prefers "greats" like John Huston and Alfred Hitchcock, Ennio Morricone also admits that some of his issues with Quentin Tarantino may have stemmed from the way both men like to work. Tarantino seems to play things fast and loose while Morricone admits he prefers more time to prepare a composition. Morricone also told Playboy.de:
Working with various creative types is not always a walk in the park, and it is clear from these comments Ennio Morricone does not have a ton of fondness for regarding the times he worked with Quentin Tarantino as a director. Elsewhere in the December issue interview, he even refers to the prominent Hollywood director as "trash." He also doesn't seem to have any love lost for the Hollywood and the United States in the interview, also noting he doesn't miss its "self-inflated pomposities."
Ennio Morricone is still very much a fixture in Hollywood, and is doing the music for the upcoming animated feature The Canterville Ghost, with Hugh Laurie, Freddie Highmore, Imelda Staunton and more. As for Quentin Tarantino, Once Upon A Time In Hollywood is expected to debut on July 26, 2019. To see more of what is coming up next year, take a look at our full schedule.
Your Daily Blend of Entertainment News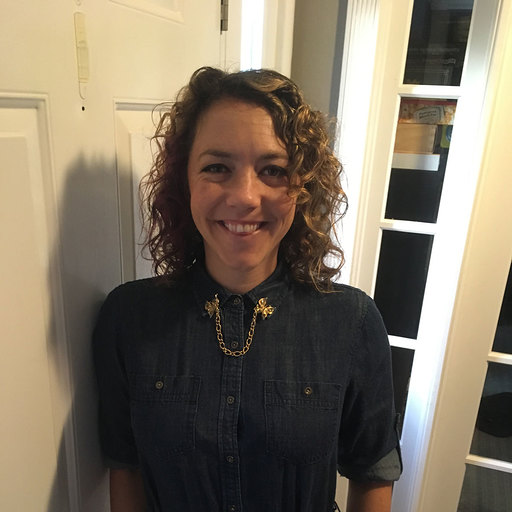 Reality TV fan with a pinch of Disney fairy dust thrown in. Theme park junkie. If you've created a rom-com I've probably watched it.