MoviePass Users Are Starting To See Fewer Movies Per Month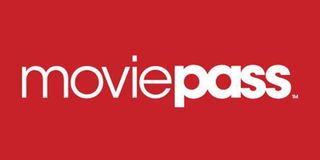 It's been a tumultuous year for MoviePass as the company has lost subscribers and stock prominence while figuring out how to stay afloat. While a new report indicates a lot of subscribers are still cutting their MoviePass subscriptions, the movie service has seen a spot of bright news: People are using their MoviePasses to see fewer movies.
Generally, if people are using a product fewer times per month, that's bad for business. If that movie theater or mini golf place or local restaurant sees a downturn in customers, it's bad for business. However, MoviePass has to pay for the tickets every time its users see a movie in theaters.
At one point, MoviePass thought it might be able to partner with theater chains (and found occasional success) to work out deals since the service would be getting more bodies into theaters. But chains like AMC and Cinemark fought back, producing their own similar monthly services for theatergoers.
Which means the only way that MoviePass could start making money is if its users started seeing fewer movies per month, which actually does seem to be the trend at this point. According to data obtained by Business Insider, last spring the average MoviePass user was seeing 2.23 movies on average per month.
Six months later, MoviePass users were only averaging .77 movies per month, which means that some MoviePass holders are not even going to the movies every month.
This is actually how the business model was supposed to work in the first place. People would get the service, go a lot in the beginning and then sort of lose interest in the app over time. Unfortunately for MoviePass, one of the problems the company faced was that the $9.95 price drop came during a time a lot of people really wanted to go to the movies.
For example, February is often a dead month at the movies, but last February when MoviePass still had a high subscriber rate, both Black Panther and Fifty Shades Freed came out and did very well at the box office. This spring and summer also saw a ton of tentpole movies get released, least among them Avengers: Infinity War. We also saw Jurassic World: Fallen Kingdom and Mission: Impossible -- Fallout come out, among other big releases. More people headed to the movies during the summer this year compared to 2017.
People were really excited about going to the movies and MoviePass lost a lot of money as people saw numerous movies each month. To combat this, MoviePass instituted restrictions, including only giving users a limited number of screenings and movies to choose from each weekend. There were plenty of other changes as well, and now fewer subscribers seem to be using the pass.
It's not all great news here. Parent company Helios & Matheson Analytics is still trading on the low side ($0.02) and a slew of subscribers keep leaving the service. For now that may be stymied by fewer users actually using the service they are paying for.
That's something at least.
Reality TV fan with a pinch of Disney fairy dust thrown in. Theme park junkie. If you've created a rom-com I've probably watched it.
Your Daily Blend of Entertainment News
Thank you for signing up to CinemaBlend. You will receive a verification email shortly.
There was a problem. Please refresh the page and try again.