The Insane Number Of Movies Netflix Wants To Release Next Year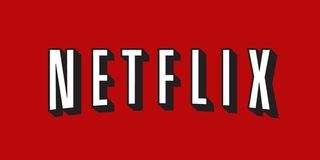 Netflix has been ramping up its original productions unit for some time and now it looks as if next year will be no exception. Overall, Netflix plans to produce 90 film releases in 2019. Yes, 90.
A good chunk of those 90 films should be in the traditional live action film model. There are 55 original films, all with various budgets, that will be coming out next year that will be what the average moviegoer considers to be regular films. Secondly, Netflix has also increased its documentary and animated film output, which is where the other 45 titles will come in.
As the NY Times noted in its writeup, that number may not seem too insane until you consider the output of the other major studios. Universal is cited as an example for comparison and Universal produced 30 movies in 2019. In percentage terms, 30 movies is far fewer than 90 movies.
A day ago, a study seemingly confirmed that the moviegoing public who consumes Netflix is also likely to head to movie theaters. In this environment, seemingly both theatrical releases and Netflix releases could thrive. Competition may not be as fierce as it may seem or may have seemed when Netflix got into the movie game.
Regardless, Netflix has more big productions starting to roll out in 2019. We've been hearing about Martin Scorsese's The Irishman for some time, but there are also movies coming from the likes of Steven Soderbergh and Michael Bay.
The new offerings should run the gamut in terms of genre and premise.
In fact, as evidenced above there are different groups, including the groups run by Scott Stuber that encompass the 55 original films previously listed. One group is called the "Originals," which have relatively large budgets between $20 million and $200 million. The Irishman's budget, for example has previously been estimated at $140 million.
The other 35 films are listed as "indies." Traditionally when many of us think of indies, we may think of movies trying to be awards contenders, but Netflix has also delved into original movies that are closer to the content Hallmark or Lifetime are putting out, including stuff like The Princess Switch.
Netflix also is able to save some money in the budget department by not advertising in the traditional ways that big budget movies at the box office have. Instead, the subscription streaming company markets on its own platform and can market an older product for years, provided it's a good fit for the user.
Netflix has been creating new content for years now, but getting into the film game is still a whole lot newer for the company than getting into TV productions. Clearly the subscription streaming service has some good talent in its lineup heading into 2019 and we'll have to wait and see if any of those flicks end up competing (or being able to compete) in the big awards races.
Take a look at what's heading to Netflix with our full schedule.
Amazing Race & Top Chef superfan with a pinch of Disney fairy dust thrown in. If you've created a rom-com I've probably watched it.
Your Daily Blend of Entertainment News
Thank you for signing up to CinemaBlend. You will receive a verification email shortly.
There was a problem. Please refresh the page and try again.