Every Mary Poppins Returns Song, Ranked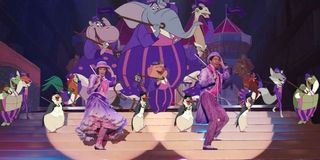 This article contains SPOILERS for Mary Poppins Returns. If you're not ready for that, go fly a kite instead, and come back when you've seen it!
After collectively having a "A Spoonful of Sugar" stuck in our heads for 54 years, it's long been time to hear some new delightful tunes from our favorite nanny and friends. Thankfully, the sequel to the original Disney classic, Mary Poppins Returns, is an original musical full of whimsy and cheer to sing along to long after Emily Blunt's Mary lets her umbrella transport her over the London skies to locations unknown.
The Mary Poppins Returns music team of Marc Shaiman and Scott Wittman cooked up some incredible music for the cast to sing and perform in the film. But what track can really be called the best? Now it's time to size up each song in the new Disney film, measuring from a spoonful of sugar to practically perfect in every way. Spit spot, let's get to it!
11. Turning Turtle
Every other Mary Poppins Returns song can say "I beat Meryl," because while it's a fun number to see in the film, it stacks up as the most forgettable of the bunch. Furthermore, it's one you'll most likely skip when listening to the soundtrack. Meryl Streep's Topsy feels like someone straight out of Alice in Wonderland and "Turning Turtle" is just as neurotic.
"Turning Turtle" briefly introduces Mary Poppins' cousin Topsy as an eccentric artist who has some serious drama unfold every second Tuesday of the month It's adds a certain quirkiness to the film needed to offset the some of the emotional moments, but overall feels like a short pit stop for the main attractions in Mary Poppins Returns.
10. (Underneath the) Lovely London Sky
Lin-Manuel Miranda's Jack opens and closes Mary Poppins Returns with this strong number that shows right away that the Hamilton writer can carry quite the tune alongside the sweeping orchestral score. "(Underneath the) Lovely London Sky" introduces the setting of London during their depression era in the 1930's as Jack belts about how time are hard.
When he says "have a pot of tea in your broken cup, there's another point of view awaiting you, if you'd just look up" it beautifully illustrates the movie's joyful message amidst hardship, and phenomenally draws in the audience. However, the London setting is only a foggy backdrop to the wonders of Mary Poppins Returns, and this isn't even what I would call a Top 10 song from the film.
10. The Place Where Lost Things Go (Reprise)
When Emily Blunt sings "The Place Where Lost Things Go" it's absolute magic, but the reprise sung by the children really brings home Mary Poppins' powerful effect on the Banks family. There's not a dry eye in the theater during this sweet moment between the kids and their grief-stricken father as they step in and make him feel better, thanks to the words by Mary that stuck with in their heads.
It's a short moment, and it perhaps could have been elevated if Ben Whishaw's Michael had a verse to sing, but all the same it beautifully shows off Mary Poppins Returns' heartwarming emotional core that the original so cleverly had -- one we weren't expecting this film to fully match.
8. Trip A Little Light Fantastic (Reprise)
Mary Poppins Returns is the kind of film that needed a bit of nostalgia to play well with audiences, so bringing back Dick Van Dyke was a smart move. We knew it was coming as we saw a little of the table tap dancing in the trailer, but the 93-year-old actor really stops into the film at the perfect moment.
When Dyke's Mr. Dawes starts to sing this reprise, our hearts absolutely melt as we're reminded of his unique talent and Mary Poppins Returns really takes it home here. He's only given under a minute of a song so the focus can stay on the new cast -- but wow is it a lovely one.
7. A Conversation
I don't know about you, but early in the film I was already feeling the feels with that beautiful opening credits scene, so when Ben Whishaw delivered this tune so early in the film I was done for. Whishaw's Michael Banks does an incredible job of playing a vulnerable father who is trying to deal with the death of his wife and also raise his children, and this song makes for the perfect moment to give us a taste of what's going on in his head.
"A Conversation" has deeply personal lyrics as he speaks to his late wife about "how to brush his daughter's hair" and fills in the gap for audiences about how life might have been before she passed. Whishaw is also the voice of Paddington too... so there's that.
6. The Royal Doulton Music Hall
Emily Blunt's Mary looks to especially enjoy her whimsical adventures in Mary Poppins Returns, and this song shows it as she joins Jack and the children on a trip into the porcelain bowl in their room. The wordy song would have most out of breath after a few lines, but Blunt delivers every word gracefully as she introduces the imaginative world to those along for the ride.
It's one of two songs in the movie shot combining hand-drawn animation with live-action sequences, an element for which the original Mary Poppins is famous. This scene shows an advancement in this technology, while also feeling like a wonderful call back. "Royal Doulton Music Hall" is a catchy track that feels like a big Broadway number and is confidently lead by Blunt.
5. Can You Imagine That?
In Mary Poppins Returns, the beloved nanny is not at all shy to start using her magical powers straight away with the children, and naturally it leads into a show-stopping musical sequence. This song perfectly sums up Mary's personality in this film as she clearly loves to do what she does best, but doesn't like to talk or explain it while it's happening - instead using a mix of sarcasm and wit.
"Can You Imagine That?" is an adrenaline-pumping number paired with beautiful CGI, creating a beautiful underwater sequence for that allows Mary and the children to dip their feet into the more fantastical elements of the world. It's the first big song in Mary Poppins Returns, and it definitely delivers.
4. A Cover Is Not The Book
Certainly meant to somehow fill the spot of "Supercalifragilisticexpialidocious" is this song, which is also perhaps the boldest song on the Mary Poppins Returns soundtrack. As the characters' adventure in the Royal Doulton Music Hall, Jack summons Mary to the stage and they sing a high-energy number drawn from the classic mantra "don't judge a book but its cover."
It has the pair going full cockney as Blunt theatrically delivers the tune in a short bob alongside penguins in tuxedos. This is one of Lin-Manuel Miranda's greatest moments in the film as he sings, dances and yes, raps -- something he's best known for in his own Hamilton musical. "A Cover is Not the Book" is a vividly fun sequence that truly feels of Mary Poppins.
3. Nowhere To Go But Up
This song, which includes much of the main cast, makes for the perfect ending for Mary Poppins Returns, full of bright skies and infectious smiles. Angela Lansbury is somewhat of a Disney legend (she's Mrs. Potts and was in the classic Bedknobs and Broomsticks), so it's fitting for her to appear for this song. Her sweet voice opens the song, later offering up the stage to Ben Whishaw, Lin-Manuel Miranda, Emily Mortimer, and more.
It's a joyous number that solidifies the film's hopeful message of seeing the light amidst the darkness, and allowing your inner child to come out every once in a while. It's sweeping melody is beautiful, and wraps up the film with quite a pretty bow.
2. Trip A Little Light Fantastic
Of all the catchy songs in Mary Poppins Returns, this is the one that I've been humming along the most since seeing it. This is Lin-Manuel Miranda's shining moment as the song puts the spotlight on Jack to lead Mary and the children to the world of leeries and positive thinking.
It delivers the old-school dance moment that is rarely seen in movie musicals these days, and in a way that differentiates itself from the iconic "Chim Chim Cher-ee" and "Step in Time." It's hard to pull off something that just doesn't happen in movies these days, but this song beautifully does just that and perfectly in the spirit of the original Mary Poppins.
1. The Place Where Lost Things Go
Mary Poppins Returns is full of dazzling visuals and dance numbers, but "The Place Where Lost Things Go" is the standout moment because what makes it resonate with us is its heartwarming story about the Banks family and how when Mary comes around, things start to look up. She doesn't control the events of the film, but offers a nudge of perspective.
This song solidifies Emily Blunt as a perfect choice for Mary Poppins, and recaptures the magic of the original that fans weren't sure was ever possible. It's a soft tear-jerking scene as Mary subtly sings of the children's loss in a digestible way, while it also serves as a lullaby. It's the most unforgettable scene in the film and it certainly defines Blunt's Mary.
Mary Poppins Returns is in theaters now and as the year comes to a close, check out our 2019 release list to see what's soon in store at the movies.
Your Daily Blend of Entertainment News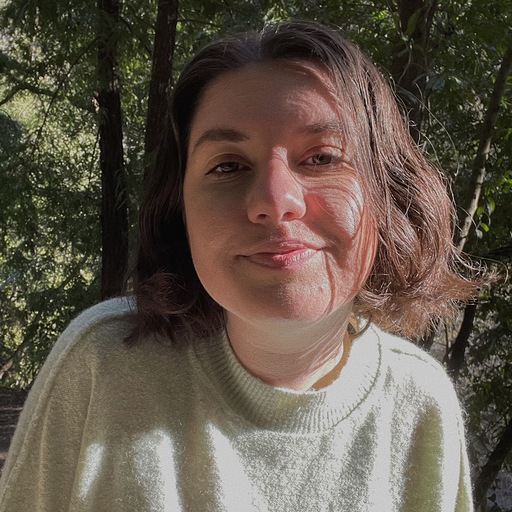 YA genre tribute. Horror May Queen. Word webslinger. All her writing should be read in Sarah Connor's Terminator 2 voice over.