The Beach Bum Red Band Trailer Has Explosives, Drugs, And Lots Of Matthew McConaughey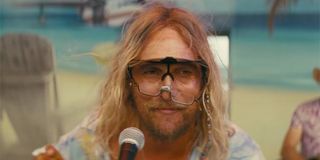 Actor Matthew McConaughey is basically Hollywood's version of a beach bum already, so it's fitting that he's starring in Harmony Korine's upcoming sleezy, breezy film The Beach Bum. If you'd like to see the actor in a thong, smoking huge joints and occasionally even trying to get some work done, you should watch the trailer for The Beach Bum, below.
Please note the trailer is Red Band, and may therefore be NSFW, depending on where you work.
The trailer for Beach Bum introduces us to Moondog, a poet who's gotten way busier living than working in recent memory. Neon Films refers to the character as "rebellious," and he's certainly been living hard. Or has his pal Lingerie puts it, 'Man, you look like shit.'
Moondog, of course, retorts that he looks how he's always looked, before embarking on a journey that involves a lot of pot, some wild adventures and even explosives on the beach. Eventually, after getting into a spot of trouble with the cops, he'll embark on a journey to start writing again, meeting a younger man named Flicker in the process, who promises to help.
Joining Matthew McConaughey in the quirky flick are plenty of names you'll recognize. Zac Efron is there with perhaps the wildest facial hair ever.
Snoop Dogg also pops up several times, as does Jonah Hill, Martin Lawrence and Isla Fisher. And yes, this is the movie in which Snoop Dogg traded the fake weed on set for the real deal while filming, in case you remember that story from a few months ago.
There's a lot of Matthew McConaughey's form pot-smoking and bongo playing antics in the trailer for The Beach Bum, Harmony Korine's follow-up to 2012's Spring Breakers. Once in real life McConaughey was arrested after a neighbor called on him for "disturbing the peace" when he was playing bongos and dancing naked in his home. He's been pretty unapologetic in the years since the 1999 incident and it's not a huge surprise Korine might take the opportunity to let the actor poke fun at himself a little bit while playing a brand new character.
For the record, Matthew McConaughey now says he shuts his windows while playing the bongos, but it looks like The Beach Bum allowed the actor to get back into his old habits, this time on a movie set.
The Beach Bum is expected to hit theaters on March 22, although it will be in limited release. The trailer itself only mentions it is coming soon, but if it does well, it may come to a theater near you. Spring Breakers ended up getting a wide release and grossing $31 million at the box office, so it's not out of the question this one could get the same treatment. In the meantime, you can take a look at all of the 2019 releases with our full movies schedule.
Your Daily Blend of Entertainment News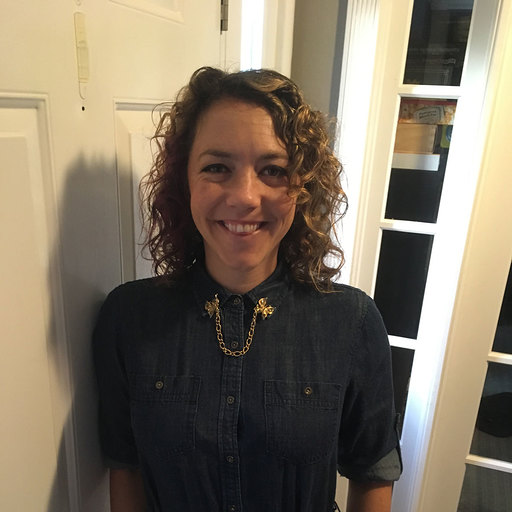 Reality TV fan with a pinch of Disney fairy dust thrown in. Theme park junkie. If you've created a rom-com I've probably watched it.