Walt Disney World Reveals Major Changes Coming To Epcot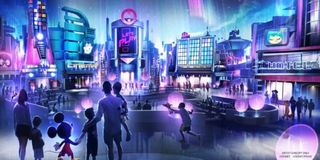 (Image credit: WDWNews.com/Disney)
Walt Disney World's 50th anniversary is only a couple of years away and the massive resort is planning a lot of big changes and new experiences for the event. Today, Disney Parks revealed some new details about the previously announced changes coming to Epcot. In addition to an entirely new entrance plaza, the park will be receiving a brand new pavilion, focusing on "the power of play."
The brand new pavilion will be located in the space previously occupied by the Wonders of Life pavilion and while it has yet to be given an official name, it's being described as a space full of games and interactive activities.
The image above is an artist's rendering of what the new play pavilion will look like. It's being designed to resemble a city, with each building, designed to look like a hotel or movie theater or other building you expect to find in a city, seemingly leading to a different sort of activity. No details were revealed regarding what sorts of things guests will actually be able to do in the new pavilion, but Disney promises they will "first-of-their-kind" experiences.
It's also promised that interaction with Disney characters will be involved, so expect at least some of the activities to be themed after various Disney properties. Cue the IPcot, comments.
While many were sad to see the Wonders of Life Pavilion go, what was even more sad was that after it closed, nothing happened with the space. Wonder of Life has been closed since 2007 and other than opening for occasional seasonal events as the renamed Festival Center, the space has largely sat vacant.
It's nice to know that something is going to finally happen with this underutilized area. While we'll have to wait to see what exactly guests will be doing in this new pavilion, it certainly sounds like an interesting idea.
In addition to the new pavilion, new concept art was also released which shows what the Epcot entrance plaza will look like when Walt Disney World's 50th anniversary comes along. Gone are the monolithic Leave A Legacy photos, in their place, is a lot more green space and a newly designed fountain.
Fans of the Leave A Legacy photos don't need to worry as the pictures aren't being taken out entirely. Instead, they'll be moved to outside the gateway of the park, so you'll be able to see them just before entering Epcot, rather than just after.
In some ways, the changes to the Epcot entrance aren't really new, as the plan is to create something that pays homage to the original Epcot entrance, by adding new twits to the classic concepts.
I recently got back from Walt Disney World and while Epcot is, in general, my favorite park to just hang out in, mostly because the food is amazing, it does have the least exciting entrance area of the four theme parks. It's a lot of concrete and it just isn't as welcoming as the other parks are. While this may be only concept art, it looks a lot more inviting.
These changes are in addition to a number of other major additions to Epcot that have already been announced. A Guardians of the Galaxy roller coaster is currently under construction that will use a unique ride vehicle design creating Disney's first "storytelling" roller coaster. Remy's Ratatouille Adventure and a Beauty and the Beast sing-a-long are both being added to the France pavilion. An outer space themed restaurant is being constructed adjacent to the Mission: Space attraction, and a new nighttime fireworks show, Epcot Forever will be making its bow later this year.
People who want to get an early look at the new Epcot will have their chance at the park itself as a Experience Center that will preview the changes is being opened at the Odyssey Events Pavilion.
Beyond the work being finished in time for the Walt Disney World anniversary no timeline has been given on when these projects will be completed, or perhaps more importantly, when they'll get underway. The new entrance area will certainly require closing down a lot of that space while the work is being done, which will mean things at the Epcot entrance will get worse before they get better.
Still, it should all be worth it once we get to see the new and improved Epcot somewhere between now and 2021.
Images courtesy WDWNews.com/Disney
Your Daily Blend of Entertainment News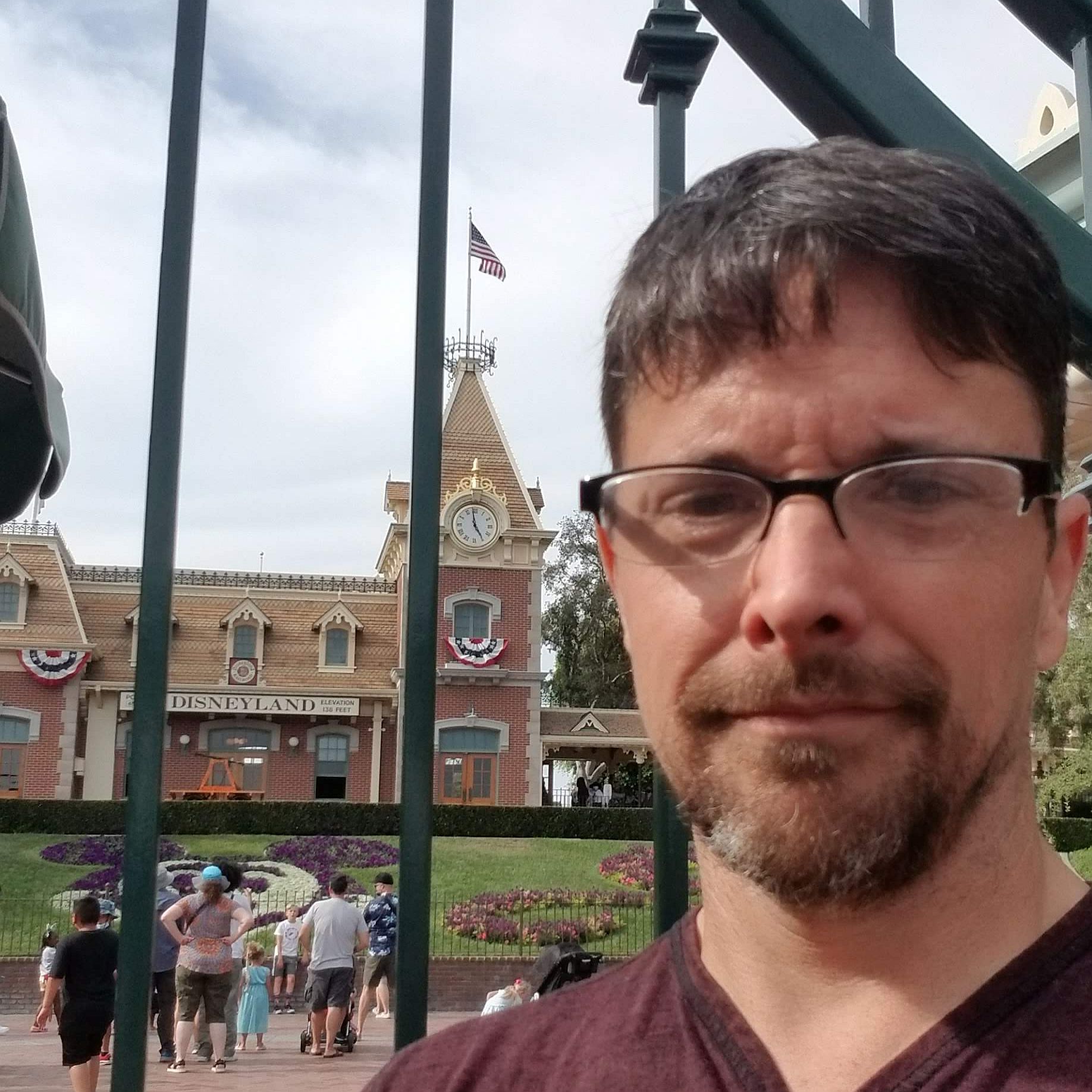 Content Producer/Theme Park Beat
CinemaBlend's resident theme park junkie and amateur Disney historian. Armchair Imagineer. Epcot Stan. Future Club 33 Member.