How Kevin Smith Found Out About His Awesome Captain Marvel Shout-Out
Warning: SPOILERS are ahead!
Although Stan Lee, one of Marvel Comics' most important figures, passed away last November, he filmed several Marvel Cinematic Universe cameos months before his death, ensuring that we're not done seeing him on the big screen just yet. His most recent movie appearance was in Captain Marvel, where he was shown reading the script for Mallrats, the Kevin Smith movie he cameoed in over two decades ago, on the train where Carol Danvers was hunting for a disguised Skrull. In other words, Lee was basically cameoing as himself, making this one of his more unique cameos within the MCU.
Kevin Smith posted an emotional reaction over the weekend to Stan Lee's Captain Marvel cameo and the special tribute the movie included to the longtime Marvel Comics' writer, publisher, editor and Chairman Emeritus, but as it turns out, Smith was told about Lee's special cameo months ahead of time by Marvel Studios president Kevin Feige. As Smith revealed:
Along with being a director and podcaster, Kevin Smith is also a huge comic book fan, to the point that he's written several comic books over the years, including notable runs on Daredevil and Green Arrow. But as far as movies go, he hasn't been shy about expressing enthusiasm for all things MCU. So to hear from Kevin Feige himself that Stan Lee's Captain Marvel cameo is quite the honor. If you're in any way a fan of these Marvel movies and Feige calls you, then that's definitely an instance where you don't want the call to go to voicemail.
Like many comic book fans, Kevin Smith also grew up reading Stan Lee's Marvel stories, but it was with Mallrats that he finally got to meet him and work with him, as Lee showed up in the movie as himself to speak with Jason Lee's Brodie Bruce. Mallrats came out in 1995, the same year Captain Marvel is set, so it was quite fitting to have Lee be practicing his lines in the penultimate Phase 3 release. Following Mallrats, not only did Smith and Lee continue to collaborate professionally, but they also became good friends.
After Stan Lee's death, Smith posted a tribute to his colleague and friend on social media and also talked about him on his Fatman Beyond podcast, and it was reading and hearing Smith's words that led Kevin Feige to contact him about what was in store for Captain Marvel. Smith continued:
Kevin Feige also informed Kevin Smith that when Stan Lee shot his Captain Marvel cameo, he was "on his weaker side," as it occurred only a few months before he died (and after he'd shot his brief appearance in Avengers: Endgame). As a result, his voice wasn't "quite there," so Feige asked Smith if he had any alternate takes of Lee delivering his Mallrats lines, and Smith pointed him to Universal for that audio.
As you'll see when you watch all of Kevin Smith's video, the filmmaker was incredibly flattered to be referenced in a Marvel movie, so Captain Marvel will surely hold a special place in his heart. But beyond that, Captain Marvel has been going higher, further, faster on other fronts. Along with earning numerous positive reviews, the movie opened to $153 million domestically in its first few days, making it one of the higher-grossing of the MCU's opening weekends.
After being teased in Avengers: Infinity War's post-credits scene when Nick Fury contacted her with his spruced-up pager before turning to dust during the Decimation, Captain Marvel officially brought Carol Danvers into the MCU fold, and we learned how she obtained her special powers and watched as she learned the secrets of her past. The movie ended with a fully-powered Carol escorting the Skrull refugees to a new home, and while we still don't have the full scope of what she's been doing over the last 23 years, at least it makes sense why she hasn't been around Earth lately.
But we're not done with Carol Danvers in 2019 just yet. At the end of next month, she'll be back for Avengers: Endgame, and Captain Marvel's mid-credits scene set the stage for her alliance with the surviving MCU heroes by having her show up at the Avengers' base asking where Nick Fury was. Plot details are still being kept under wraps, but given how powerful Carol became at the end of Captain Marvel and how Brie Larson once said her character was powerful enough to move planets, she will definitely be a key ally in the rematch against Thanos.
As for Kevin Smith, along with his various podcasting endeavors, directing episodes of TV shows like The Flash and The Goldbergs and working on the upcoming Howard the Duck animated series for Hulu, he's also just returned to his View Askewniverse (which preceded the MCU as a shared film universe) with Jay and Silent Bob Reboot, which will see its eponymous protagonists traveling back to Hollywood to prevent a reboot of Bluntman and Chronic from being made. Filming on this sequel began last month, but a release date hasn't been set yet.
Be sure to read CinemaBlend's review of Captain Marvel, and stay tuned for more updates concerning the MCU, which will continue when Avengers: Endgame is released on April 26. You can also look through our 2019 release schedule to learn what other movies are coming out this year.
Your Daily Blend of Entertainment News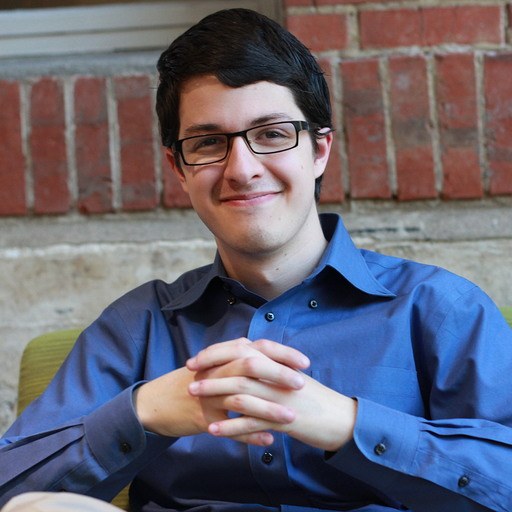 Connoisseur of Marvel, DC, Star Wars, John Wick, MonsterVerse and Doctor Who lore. He's aware he looks like Harry Potter and Clark Kent.