Oscar Isaac Says Episode IX Will Be A Fulfilling End To The Skywalker Saga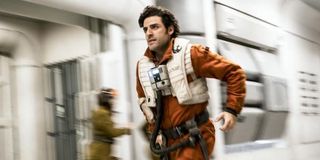 It was only a little over three years ago that the Star Wars franchise returned to the big screen with Star Wars: The Force Awakens, but already we're nearing the end of another era. Along with being the last chapter of the sequel trilogy, Star Wars: Episode IX will also be the final installment of the Skywalker saga that began with A New Hope all the way back in 1977. So obviously a lot is riding on Episode IX to deliver a satisfying conclusion to this corner of the Star Wars universe, and according to Oscar Isaac, the movie succeeds in that regard. In his words:
In typical Star Wars fashion, Oscar Isaac is unable to talk specifically about what to expect from Star Wars: Episode IX, but during his visit to Today (via Indiewire), he promised that it will be a wonderful wrap-up to the saga we've watched unfold on-and-off over the last four decades. Along with hyping up Episode IX even more, Oscar Isaac has also made it clear in recent months that he had a blast shooting the movie, calling it a "looser" production compared to The Force Awakens and The Last Jedi, and that audiences will be "blown away."
Since Star Wars: Episode IX is the final tale in the Skywalker Saga, one would imagine there will be callbacks to the original and prequel trilogies. While it remains to be seen how the prequels will factor in, the original trilogy will at least get some representation through Mark Hamill reprising Luke Skywalker (presumably as a Force ghost), Anthony Daniels reprising C-3PO and Billy Dee Williams finally returning to play Lando Calrissian on camera, though he did voice the character a few years back in Star Wars Rebels. Unused footage of Carrie Fisher in The Force Awakens and The Last Jedi will also allow for Leia Organa to have a presence in the movie.
That said, the current Star Wars trilogy has been following a new generation of main characters, so it's good to hear Episode IX will be revealing more about them. The Star Wars media empire is vast, so no doubt we'll see Rey, Finn, Poe Dameron and plenty of other characters introduced during the sequel trilogy in more novels, comic books and video games in years to come. But for all we know, Episode IX could be the last time we see any of them on screen again, as the franchise looking to go in new directions with the Rian Johnson trilogy and the film series being worked on by Game of Thrones showrunners David Benioff and D.B. Weiss. It's possible that a few decades down the line, we could see this particular gang again, just like how Mark Hamill, Carrie Fisher and Harrison Ford returned, but for now, Episode IX is set to be their last cinematic appearances.
All we know for certain about Star Wars: Episode IX so far is that it will be set one year after the events of The Last Jedi. That movie ended with nearly all of The Resistance being wiped out, but thanks to Luke Skywalker's sacrifice, the survivors were able to escape Crait and start rebuilding its numbers. However, Oscar Isaac said that that rather than become a massive force able to take on The First Order, the Resistance members in Episode IX operate as guerrilla fighters, so it won't be easy for them to achieve victory once and for all.
Star Wars: Episode IX hits theaters on December 20, so keep checking back with CinemaBlend for more details about the highly-anticipated movie. Don't forget to look through our 2019 release schedule to learn what other major motion pictures are coming out later this year.
Your Daily Blend of Entertainment News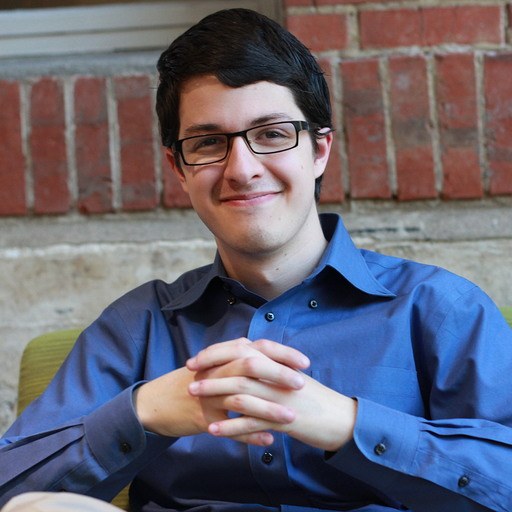 Connoisseur of Marvel, DC, Star Wars, John Wick, MonsterVerse and Doctor Who lore. He's aware he looks like Harry Potter and Clark Kent.