Will Avengers: Endgame Save 2019 From A Massive Box Office Slump?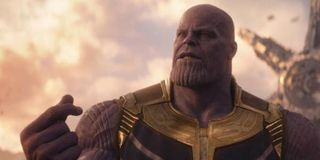 Although there are some very big movies on the radar for this year, so far the 2019 box office has not had an incredible run. While titles like Shazam!, Glass, Captain Marvel and How To Train Your Dragon: The Hidden World have done well for theaters, so far the box office is down from its great heights over the last couple of years.
Unfortunately in 2019, the box office is in its worst slump at this point in the year since 2013. Yes, six years ago. Through the weekend, the box office domestically is at $2.74 billion. Any number that begins with a "b" probably sounds pretty good, but actually it's not a great number compared to previous years.
However, what is arguably the biggest movie in a decade is coming out this month in Avengers: Endgame. Will the new Marvel movie be able to save the box office from a massive slump?
So far, early box office predictions have Avengers: Endgame making $200 million to $250 million domestically during opening weekend. That's a large total. Most estimates have the movie breaking $2 billion and some estimates have it hitting closer to $2.5 billion.
If Avengers: Endgame doesn't reach at least the minimum of the heights expected of it, it will be a bit of a shock. Ticket pre-sales have already been insane for the movie, hitting records. Allegedly people are even trying to resell tickets for inflated prices for prime showings, which is just wild to think about.
Suffice to say, if Avengers: Endgame doesn't "save" the box office from a slump in 2019, it certainly won't hurt.
Once Avengers: Endgame kickstarts the box office into gear, it should hopefully get much easier from here on out. Disney kicked off with Dumbo but has three more live action adventures coming in 2019. The long-awaited Episode IX is also coming from that studio as well.
Then, there are crowd pleasers such as Hobbs and Shaw, The Secret Life of Pets 2, Godzilla: King of the Monsters and even outside-the-box titles like Rocketman still coming in 2019. It's a little early to get too concerned about the entire year's box office total yet.
Why is the box office down? Titles like Hellboy and Missing Link have actively bombed. Other titles have failed to do as well as expected, including The LEGO Movie 2, which made less than half of what its predecessor The LEGO Movie made worldwide.
Even expected hits like Happy Death Day 2U were sluggish. Although that movie was made for $9 million and went on to make over $64 million worldwide, the original Happy Death Day was reportedly made for $4.5 million and made $125 million+ worldwide. Franchises such as those have definitely been a case of law of diminishing returns.
Previously industry experts have not seemed concerned with the slow start to the box office. The last few years have seen boosts early on from titles like Black Panther, Beauty and the Beast, Logan and Deadpool, so there is not necessarily a reason to worry because a flick like Shazam! or Dumbo isn't reaching the exact same heights.
Related: Shazam! Box Office – The DC Hit Repeats And Bests All Newcomers
Still, the last couple of years, the movie theater box office has been pretty incredible, breaking records for overall totals ($11.9 billion domestically in 2018) and for individual studios. It's been helped in part by the convenience of early ticketing, the addition of movie subscriptions like Stubs A-List or Cinemark Movie Club, and a general wealth of movies hitting broad swaths of audiences.
Still, services like MoviePass have faltered and it may also be true that people are less excited about frequenting the movies as they were when these types of subscriptions were brand spanking new.
I suppose there is a future where titles like Hobbs and Shaw or Star Wars: The Rise of Skywalker also don't do as well as expected, provided Avengers: Endgame is everything the box office has anticipated, the movie theater business should still be in good if not great shape this year.
If you want to get in on the fun ahead of the release of Avengers: Endgame on April 26, join our Marvel death pool.
Reality TV fan with a pinch of Disney fairy dust thrown in. Theme park junkie. If you've created a rom-com I've probably watched it.
Your Daily Blend of Entertainment News
Thank you for signing up to CinemaBlend. You will receive a verification email shortly.
There was a problem. Please refresh the page and try again.