Upcoming Live-Action Disney Movies: Remakes From Mulan To The Little Mermaid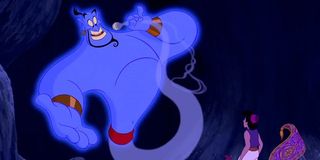 Disney made its name producing animated features based on classic fairy tales. Today the company is making a killing with new live-action versions of its original classic stories. After producing more than 50 animated feature films, the studio certainly has plenty of material to draw from. In fact, there are a lot of potential live-action films in various stages of production based on previous Disney content. Not everything is based on animation, but each one is a return to a classic story from the history of Disney.
Some of these films are confirmed with release dates, while others have only been reported to be in development and may never see the light of day, but between theatrical releases and the upcoming Disney+ streaming service, there's a good chance we'll see many of these projects eventually. Here's a look at every single one of them you should be looking out for.
Maleficent: Mistress of Evil
Release Date: October 18, 2019
Maleficent was a huge box office success and so following that with a sequel was a likely bet. Angelina Jolie reportedly signed to make a sequel some time ago, but apparently without a specific plan, as the project then when quiet for years. However, once that changed, everything moved into high gear. Once it was confirmed that Maleficent 2 was, in fact, happening, the movie went right into production and recently wrapped principal photography. Joachim Rønning, the director of Pirates of the Caribbean: Dead Men Tell No Tales took on the directorial duties. Originally set for an early 2020 release, the movie was then bumped up and will open in the fall of 2019.
Lady and the Tramp
Release Date: November 12, 2019
Possibly one of the more surprising additions to this list is Lady and the Tramp. Most of the film's major roles, both human and animal have been cast, including Justin Theroux as the Tramp and Tessa Thompson as Lady. What makes this movie unique is that you won't be able to see it at your local cineplex. The plan is for the film to debut on Disney's upcoming streaming service, Disney+. The service will be available beginning November 12 2019 and Lady and the Tramp has been confirmed to be a day one release.
Mulan
Release Deate: March 27, 2020
While Mulan was announced before many of the projects on this list, some difficulties finding a director caused the production to be delayed. Originally scheduled for November 2018, the movie is now set for March of 2020. Whale Rider director Niki Caro is on board to direct the entirely Asian cast including Yifei Liu as Mulan. While the Disney animated movie dealt with an attack by a Hun army, casting has revealed a very different group of villains, with Gong Li being brought in to play a witch character as the main antagonist, a very different direction for the live-action version is expected.
Cruella
Release Date: December 23, 2020
Disney started the live-action remake train by taking a different perspective on a classic Disney villain. Maleficent was a huge hit and odds are that's the sort of success the studio will be looking for with Cruella. The film will stand as an apparent prequel to 101 Dalmatians and introduce the character of Cruella de Vile. Emma Stone is on board to star, and while we heard little more than rumors about this project for the last few years, the film now has an official release date, so it will likely be going into production soon. Emma Thompson is reportedly in talks for an undisclosed role.
The Little Mermaid
With plans to make adaptations of Beauty and the Beast and The Lion King, it's not shocking that The Little Mermaid was added to the list as it was the film that kicked down the door for Disney's resurgence in animation 30 years ago. If there's a single thing pointing toward this project making it to the screen, it's the fact that the hottest name in music, Lin-Manuel Miranda, is attached to work on the film's songs along with Disney mainstay Alan Menken. Miranda loves the film so much that he named his son Sebastian. Singer and actress Halle Bailey has won the coveted role of Ariel. Harry Styles was rumored for the role of Prince Eric but he passed on the project. Javier Bardem has been rumored to play King Triton, and Melissa McCarthy may be on board to play Ursula.
The Sword in the Stone
A remake of The Sword in the Stone is another Disney project that was announced, with Game of Thrones writer Bryan Cogman on board to pen the script, and then it seemed to fade away. Then it was announced that 28 Weeks Later director Juan Carlos Fresnadillo would direct the project and that it, like Lady and Tramp, would be a project for the new Disney streaming service rather than theatrical release. Things have gone quiet again since then, but considering the number of projects Disney is working on to bolster its upcoming service, it seems like it's only a matter of time before this one goes into production as well.
The Jungle Book 2
The original animated version of The Jungle Book had a fairly definitive ending, and even that didn't prevent a sequel from being made. The live-action version left itself open for sequels, and after the box office that it obtained, you can be sure that sequels there will be. With director Jon Favreau busy with The Lion King, Jungle Book 2 will be waiting until at least after that movie has been completed to really get moving. Screenwriter Justin Marks has indicated the story of the sequel may include ideas that were conceived for the original animated movie that never made it into the final product.
Prince Charming
This one is something of a wild card in the Disney schedule. The original script wasn't commissioned by Disney, meaning that it wasn't specifically written with any of the studio's trademark style. However, since then the project has brought on Beauty and the Beast writer Stephen Chbosky who is apparently working on a script that would focus on Prince Charming's brother. Chbosky has likened his take to The Princess Bride , which is certainly something most of us can probably get behind. This one feels like it may end up on the streaming service as well, though nothing has been officially announced.
Tink
Reese Witherspoon was reportedly on board a live action movie focused on Peter Pan's sidekick Tinkerbell some time ago although, like several of these ideas, the movie hasn't gone anywhere recently. Tinkerbell has actually become one of Disney's most popular characters in recent years thanks to a series of home entertainment released films, so there's a good chance that this one will come together eventually as the character certainly has a lot of fans. Still, this one has been quiet for a long time, so it's possible this project may need a lot of clapping to bring it back to life.
Night on Bald Mountain
Disney's Fantasia contained animated shorts combined with classical music. One of the most memorable sequences was the animation that accompanied Modest Mussorgsky's "Night on Bald Mountain." Now, Matt Sazama and Burk Sharpless who co-wrote the scripts for Dracula Untold and The Last Witch Hunter together are reportedly working on a script that would turn the winged demon from that brief animation into the focus of a full-length motion picture. The lack of any serious narrative in the animated short would give the screenwriters the freedom to create almost anything, which could be good, or could be bad.
Pinocchio
The tale of the wooden boy who wants to be a real one was Disney's second animated feature and the Oscar-winning "When You Wish Upon a Star" has become the unofficial theme song for the entire company. Seeing a live-action version of this story was only a matter of time. The original feature wasn't without its opportunities for action or even horror, which means this could get a truly exciting remake. We're sure we'd get a CGI Jiminy Cricket out of this one. The only question is whether our title character is an actual boy or a computer-generated one, in order to make sequences like donkey transformation easier. Sam Mendes was in talks to direct the film at one point but he eventually left the project. Next, Paddington director Paul King was attached, but then he pulled out as well. It seems this project is now on hold, so it could be some time before we see it, if ever.
Rose Red
Disney's Snow White and the Seven Dwarves has become such an iconic film that for many it is the ultimate version of the fairy tale. However, the movie has become so well known that most probably don't even know that in the original version of the story, Snow White had a sister, Rose Red. There are plans to rectify that however with a movie that would focus on the character in a story that would pick up after Snow White fell asleep and followed her as she tried to find a way to wake up her sister. While no actresses are attached to play the leading role, one rumor indicated Brie Larson could play Snow White in the film
Peter Pan
Pete's Dragon wasn't a huge Disney success but it was no slouch either. The team behind that film has now been tasked with working on a live-action version of Peter Pan. It's not clear if this film will be in any way connected to the Tinkerbell movie that Disney is also working on. Live action Peter Pan movies have been less than successful in recent years, though perhaps the reason is that they haven't had the Disney name. We'll be waiting to see if this one will have the spark that previous live-action versions have been missing.
Snow White
Snow White set the tone for all the animated Disney films to follow. Now it will follow other successful adaptations into the live-action world. The film will be a full musical with new songs created by the songwriters behind La La Land. As with Peter Pan and Tink, Snow White has a related project with Rose Red. It's not clear if this film will be in the same universe as that one. This is another remake that seemingly hasn't had much movement recently, so it's unclear if it's still in active development or if it's been put on the shelf to make room for everything else.
Previously Released
Mary Poppins Returns
While it's not based on an animated film, or technically a remake (it's a sequel), Mary Poppins is as much a part of Disney history as anything that's been drawn. The story will return at Christmas of 2018 when Emily Blunt takes over the role that won Julie Andrews an Academy Award. With Lin-Manuel Miranda along for the ride, we're really excited to see how the practically perfect governess will come back to the big screen. This film will take its inspiration from other books written by P.L. Travers. And there are plenty more where those came from if this one is a hit. The first trailer was recently released, and, man, does this one look good.
Dumbo
Tim Burton got his start working for Disney, and the eclectic director has come back now and again, usually to put together stop-motion animation films. Considering the lead character of Dumbo is an elephant, Burton is trading in the stop-motion animation for CGI in the vein of The Jungle Book, but the one teaser that has been released doesn't show us a lot of how Dumbo will be brought to life. Colin Ferrell will play the lead human character, one that was not in the animated original, showing that this version of Dumbo will clearly diverge from the animated original.
Aladdin
Release Date: May 24, 2019
As strange as a Tim Burton-directed Dumbo movie sounded, a Guy Ritchie-directed Disney musical sounds even odder, though that's what we're going to get. Ritchie directing Aladdin in what will be a musical that will follow in the footsteps of Beauty and the Beast. Will Smith will step into the shoes of Robin Williams and play Genie while relative newcomer Mena Massoud will take on the title role and Naomi Scott will play Jasmine. While we expect most of the classic songs from the animated original to return, the movie will also include new music from the pair behind La La Land and The Greatest Showman.
The Lion King
Release Date: July 19, 2019
Shortly after Jon Favreau's Jungle Book became a hit, a sequel was greenlit. Shortly after that, The Lion King was announced. We're guessing that the Academy Award-winning effects of Jungle Book proved to Disney that CGI animals were realistic enough to carry a movie, meaning the studio was now willing to risk their crown jewel of the entire animation catalog. The Lion King is still one of Disney's most successful animated films ever, and a bad remake could spell disaster, but a GOOD one could be one of the biggest movies ever made. The cast includes the likes of Donald Glover as Simba, Chiwetel Ejiofor as Scar, and a returning James Earl Jones as Mufasa, because literally nobody could do it better.
Your Daily Blend of Entertainment News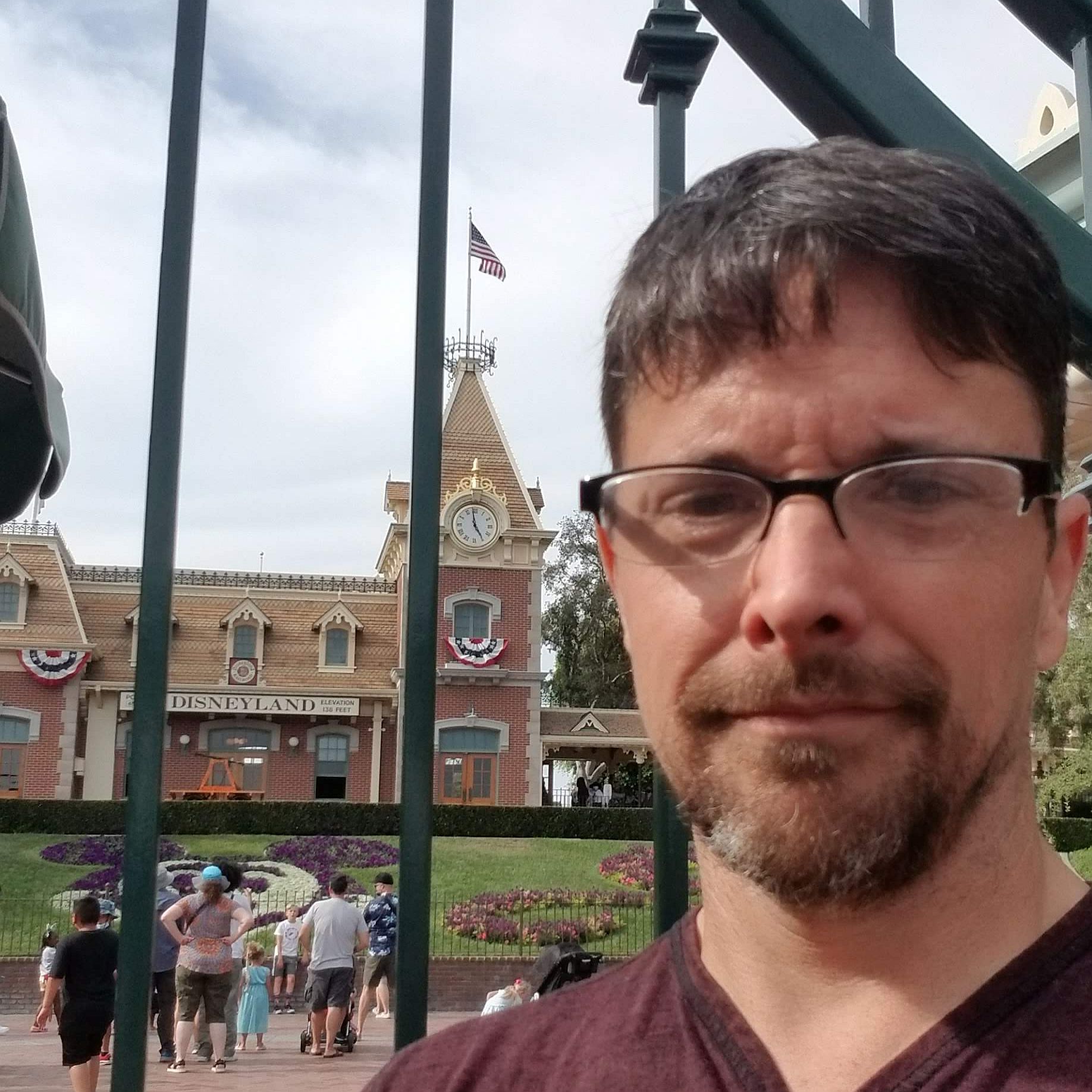 Content Producer/Theme Park Beat
CinemaBlend's resident theme park junkie and amateur Disney historian. Armchair Imagineer. Epcot Stan. Future Club 33 Member.