Avengers Box Office: Endgame Sets Basically Every Opening Weekend Record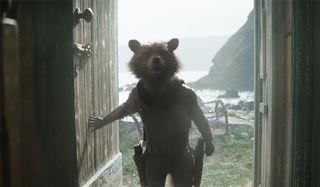 As we've gotten closer and closer to the release of Joe and Anthony Russo's Avengers: Endgame in recent weeks, the big question wasn't whether or not the film could become the biggest film opening in history, as that was basically a given. The real question was about the ceiling. Just how much could one blockbuster make in a single weekend? Well, we now have our answer, and it's absolutely blowing minds. The Marvel Studios blockbuster has managed to basically set every record possible - not just domestically, but all around the world. Check out the Top 10 below, and join me after for analysis!
Swipe to scroll horizontally
| Movie Title | Weekend Amount | Total Amount | Chart Position Last Week | Number of Screens |
| --- | --- | --- | --- | --- |
| Avengers: Endgame* | 350000000 | 350000000 | 0 | 4662 |
| Captain Marvel | 8051000 | 413580047 | 4 | 2435 |
| The Curse of La Llorona | 7500000 | 41284301 | 1 | 3372 |
| Breakthrough | 6304000 | 26114230 | 3 | 2913 |
| Shazam! | 5520000 | 131149727 | 2 | 3631 |
| Little | 3438000 | 35846255 | 5 | 2119 |
| Dumbo | 3239000 | 107005558 | 6 | 2380 |
| Pet Sematary | 1290000 | 52612457 | 7 | 1655 |
| Us | 1141000 | 172844635 | 8 | 1255 |
| Penguins | 1051000 | 5721426 | 12 | 1815 |
The previous record holder for biggest opening weekend ever was established last year when Joe and Anthony Russo's Avengers: Infinity War made a stunning $257.7 million domestically in its first week of release, and $640.5 million worldwide, but those look like nothing compared to what Avengers: Endgame just pulled off in its first few days of release (though admittedly it did have a big advantage by being released day-and-date in China). While some questioned whether it was actually physically possible for a movie - particularly a three hour one - to make more than $300 million in a three day weekend, the 22nd film in the Marvel Cinematic Universe totally blew away all prognostications with a $350 million start in North America, and a $1.2 billion start globally.
To put those numbers in perspective, it took a grand total of five days for Avengers: Endgame to become the 18th highest grossing film of all time - hitting 10 figures more than twice as fast as Avengers: Infinity War (which took 11 days to hit a billion dollars). It still has a long way to go before it starts getting closer to the top of that particular chart, with James Cameron's Avatar still firmly planted at number one with its insane $2.788 billion final figure, but no matter where it ends up, it's going to be called one of the most successful blockbuster releases of all time.
This obviously isn't going to be a flash in the pan either, as Avengers: Endgame has not only lived up to being one of the most anticipated films of all time, but it is also being warmly embraced by basically everybody. Critics have been showing it some extreme love ever since the review embargo lifted on Tuesday, as it currently has a 96 percent rating on Rotten Tomatoes - which is higher than every other Marvel Studios release other than Ryan Coogler's Black Panther (which maintains a 97 percent on the site). Obviously audiences are really loving it as well, and that's not something solely reflected with how they have voted with their dollar. CinemaScore is reporting an "A+" for the title, which is a grade only two other Marvel Studios releases have received: the aforementioned Black Panther, and Joss Whedon's The Avengers back in 2012.
How far will it ultimately climb up the all time release charts, though? That's a question that pundits will be focusing on for the next month, as it does have a certain disadvantage that's hard to ignore when you compare it to the titles that populate the top of that particular list. Avatar, James Cameron's Titanic, and J.J. Abrams' Star Wars: The Force Awakens all had the benefit of coming out in mid- or late December, and the impact of that can't be undersold in their final figures. January is notoriously one of the worst movie months of the year, and all three of those films were able to keep making money deep into the new year because they lacked any real competition.
Meanwhile, the coming weeks will see Avengers: Endgame going up against some major new titles, including Rob Letterman's Detective Pikachu, Guy Ritchie's Aladdin, and Mike Dougherty's Godzilla: King Of The Monsters. At least one of those titles is going to unseat the Marvel feature from its spot at the top of the charts, and even those that don't are going to take a bite out of the earnings it would make if they didn't they didn't exist.
As for the rest of the Top 10... nobody can really be surprised by the results. Avengers: Endgame was the movie to see this weekend, and so little else got much attention.
That being said, as though the success of the Joe and Anthony Russo film weren't enough, Marvel Studios got a minor double win this week with Anna Boden and Ryan Fleck's Captain Marvel doing a bit of chart climbing. The film has been a consistent presence in the Top 10 ever since its release in early March, but the arrival of Avengers: Endgame has definitely boosted it a bit. Two weeks ago the billion dollar hit had gone down to the number six slot, but its been moving north ever since. Last week it was positioned at number four, and now it's the second biggest movie in North America - probably because there are at least a few people out there either playing catch up (having not seen the Brie Larson feature yet), or constructing a special big screen double feature.
It's earnings have still been dropping (it made 11.6 percent less this week than last week), but the ranking situation is still a feather in its cap.
From a macro perspective, it's also worth recognizing that this was far and away the biggest box office weekend we've seen so far in 2019 - and we're talking by more than double. It's no secret that this has been a sadly slow year for Hollywood, but that shouldn't undercut this accomplishment entirely. All together, every movie showing in theaters this weekend (a total of 45 titles) made $392,178,036. The previous #1 weekend for this year was when Captain Marvel came out on March 8th, and at that time the 105 features showing on the big screen only managed to make $210,498,437. That's pretty nuts, and we probably won't see anything like it until J.J. Abrams' Star Wars: The Rise Of Skywalker hits in December.
We have every expectation that Avengers: Endgame will once again dominate next week (a serious 60 percent drop would still result in it making $145 million), but audiences will also have the chance to go see Jonathan Levine's Long Shot, Ben Bray's El Chicano, Deon Taylor's The Intruder, and Kelly Asbury's Ugly Dolls. It should result in a nice shakeup for the Top 10, so be sure to come back next Sunday to see how it all turns out.
Your Daily Blend of Entertainment News
Assistant Managing Editor
NJ native who calls LA home and lives in a Dreamatorium. A decade-plus CinemaBlend veteran who is endlessly enthusiastic about the career he's dreamt of since seventh grade.